TIBETAN KEKSEL YOGA RETREAT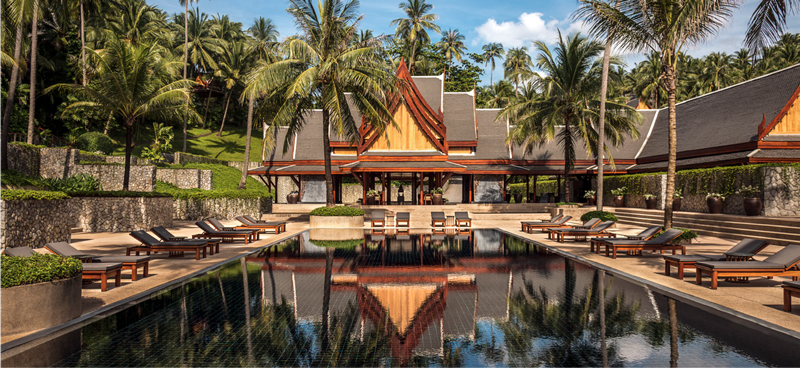 The five elements of fire, wind, space, water and earth, are the foundation fibre of Tibetan medicine and healing; the core theory being that everything in this universe is made of these five elements and therefore they are responsible for the formation of each tissue cell in our bodies.
Embark on a journey with internationally renowned Tibetan Bon Buddhist Monk Geshe Chaphur Rinpoche in learning how to practise Keksel. In doing so one will be able to identify and alleviate physical discomfort or pain, emotional and mental disturbances. These easy to perform, yet powerful healing exercises, can be used in conjunction with other meditation practices or practised alone to clear obstacles caused by disease or strong negative emotions, leaving one's energy field both clear and balanced.
YOUR 6-NIGHT RETREAT INCLUDES:
Accommodation at Amanpuri or Amantaka
One 90-min Aman Grounding Massage on arrival day
Daily 60-min group morning breathing exercise and Tumo (inner fire) practice with Geshe Chaphur Rinpoche
Two daily 90-min group Keksel training sessions with Geshe Chaphur Rinpoche on the 5 chapters, held in the late-morning and afternoon
Daily 60-min group evening chanting and mantra meditation with Geshe Chaphur Rinpoche
Full board (breakfast, lunch, dinner, healthy mini bar and non-alcoholic beverages as prescribed for the program)
Round trip airport transfers
*Evey day a different chapter will be covered therefore guests can join at any time.
Amanpuri: From 22 to 29 September 2019
Amantaka: From 29 Septemeber to 7 October 2019
RESERVATIONS
Amanpuri - Tel: 66 76 324 333 Email: amanpuri@aman.com
Amantaka - Tel: 856 71 860 333 Email: amantaka@aman.com