"The Forestias" by MQDC celebrates "The Forestias Festive Campaign" with wonders of nature to create happiness every day
The Forestias by MQDC collaboration with the Greyhound Café, we have revamped 12 branches with a stunning combination of plants. The leafy surroundings creates happiness through immersing everyone who visits in lush greenery
There will be Magical Moment activities for customers to have fun and win prizes from today until 30 January 2020.
12 December 2019, Bangkok - Inspired by nature's ability to provide joy and wonder, "The Forestias", as the first urban development designed in every aspect to promote quality of life, is holding "The Forestias Festive Campaign" to celebrate the Festive Season.
"The Forestias" by Magnolia Quality Development Corporation Limited (MQDC), the leading Thai real estate developer, is bringing the wonders of nature to delight customers and the general public in collaboration with 'Greyhound Cafe', a famous Thai lifestyle restaurant, and 'Mega Bangna', the first giant mall in Southeast Asia with products, services, and entertainment for the whole family.
Mr. Andres Ruktasiri, Corporate Creative Strategy Executive Vice President at Magnolia Quality Development Corporation Limited (MQDC), said: "To reinforce the 'Land of Everlasting Happiness' concept of The Forestias, the first district project in the world to focus on environmental design that promotes better quality of life and sustainable happiness, we want to create a special experience to deliver happiness during this Festive Season. In collaboration with the Greyhound Café, we have revamped 12 branches with a stunning combination of plants. The leafy surroundings creates happiness through immersing everyone who visits in lush greenery. The campaign also features special menus created especially from premium ingredients to provide the best in eating, drinking, and socializing with great taste, relaxation, and fun in every dimension. There will also be Magical Moment activities for customers to have fun and win prizes from today until 30 January 2020."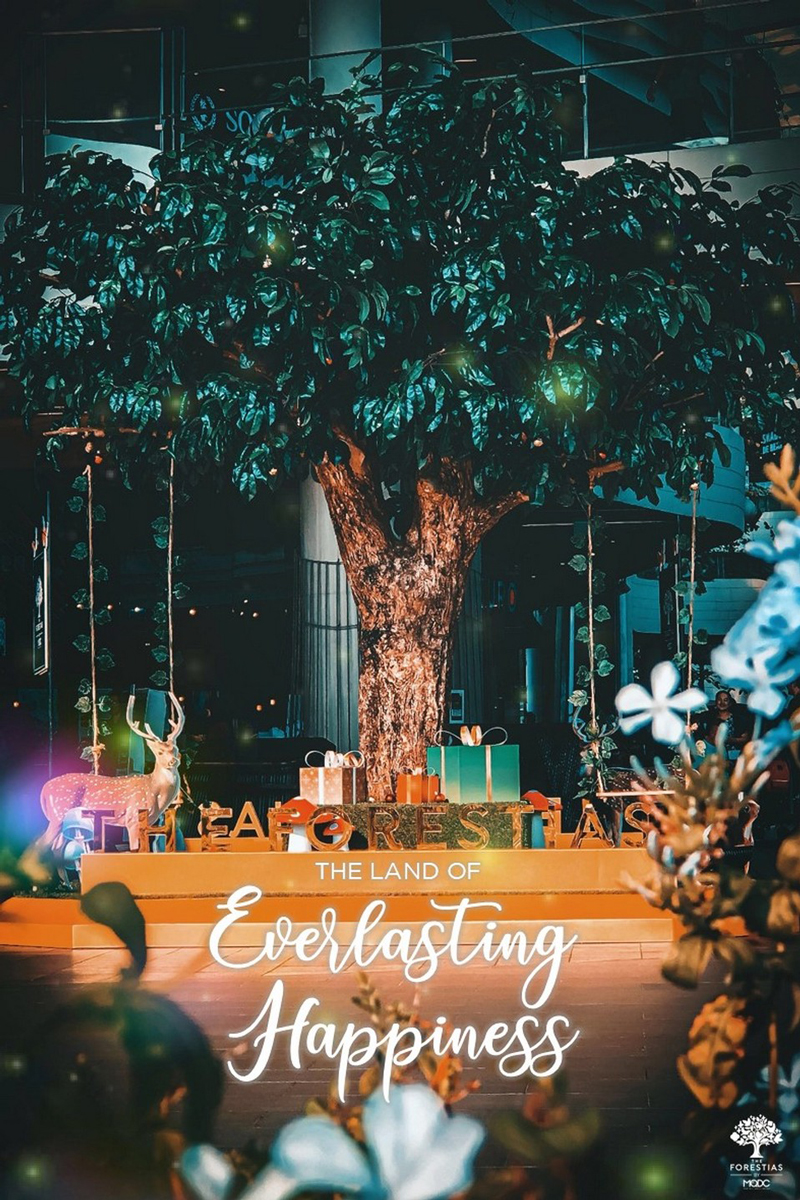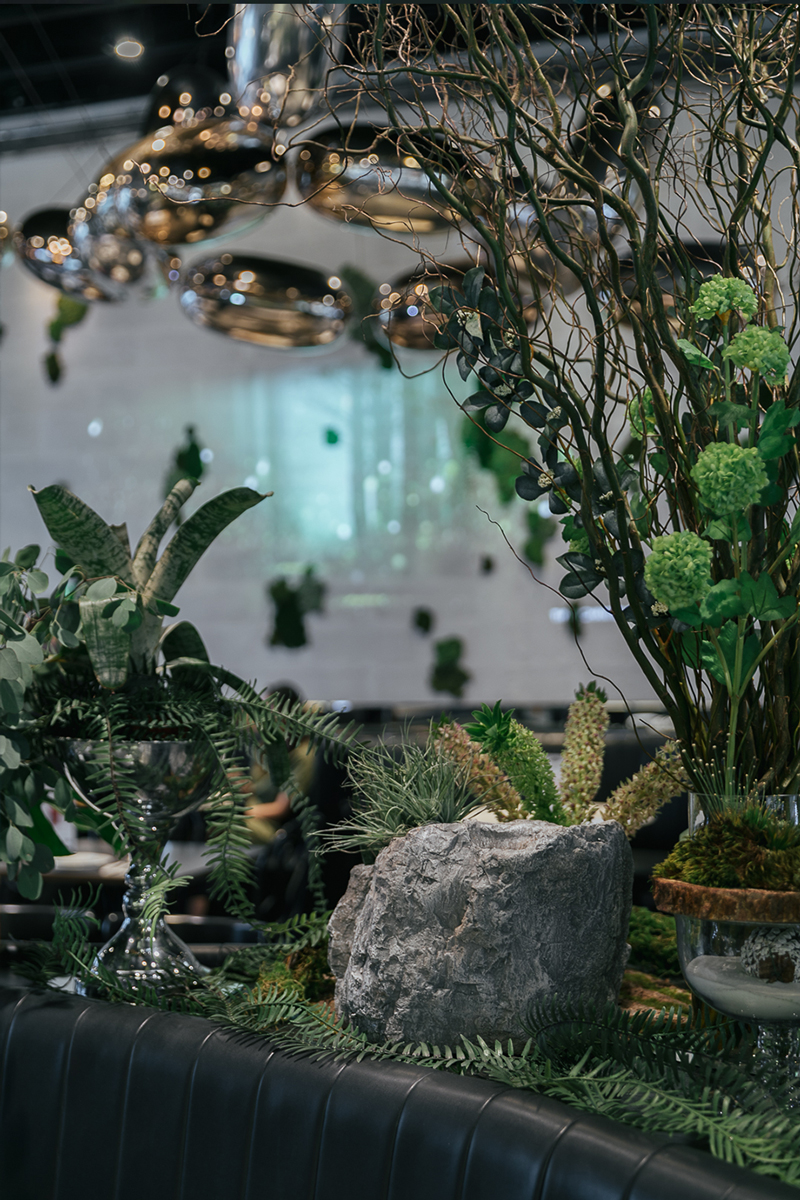 A skilled team has redecorated the 12 Greyhound Café branches with various kinds of plant. The amazing revamp has brought the beauty of the forest into the heart of the restaurants. Each angle of the cafés is filled with shade, freshness, and beauty.
The collaboration with Greyhound Café is inspired by the true happiness that surrounds us every day. This happiness can start with small things like walking in the garden, the aroma of coffee in the morning, good moments shared with the people we love. Everyday happiness also includes tasty meals in a warm atmosphere. This happiness inspired a special menu called 'Everyday is Magic' especially for 'The Forestias Festive Campaign'.
The menu includes both savory and sweet dishes such as 'Feisty River Prawn' and 'King of the Jungle', with casseroled Alaskan king crab legs with tasty glass noodles with a special hot and spicy sauce. The dessert menu includes 'Best of Rainforest' with 3 flavors of ice cream and 3 toppings for a feel of freshness in the forest. 'Once upon an Espresso' transforms familiar coffee with refreshing ingredients inspired by the wild plants of the forest. This special 'Everyday is Magic' set is available at all Greyhound Café branches except at Bluport Hua Hin.
In addition, 'The Forestias Festive Campaign' is brightening up Mega Bangna's year-end celebrations with a special photo corner to inspire happiness. Customers and the general public can take pictures of happiness to keep as souvenirs. Special activities will also delight the whole family every Saturday and Sunday throughout December.
Keep track of the many fun activities at Facebook : The Forestias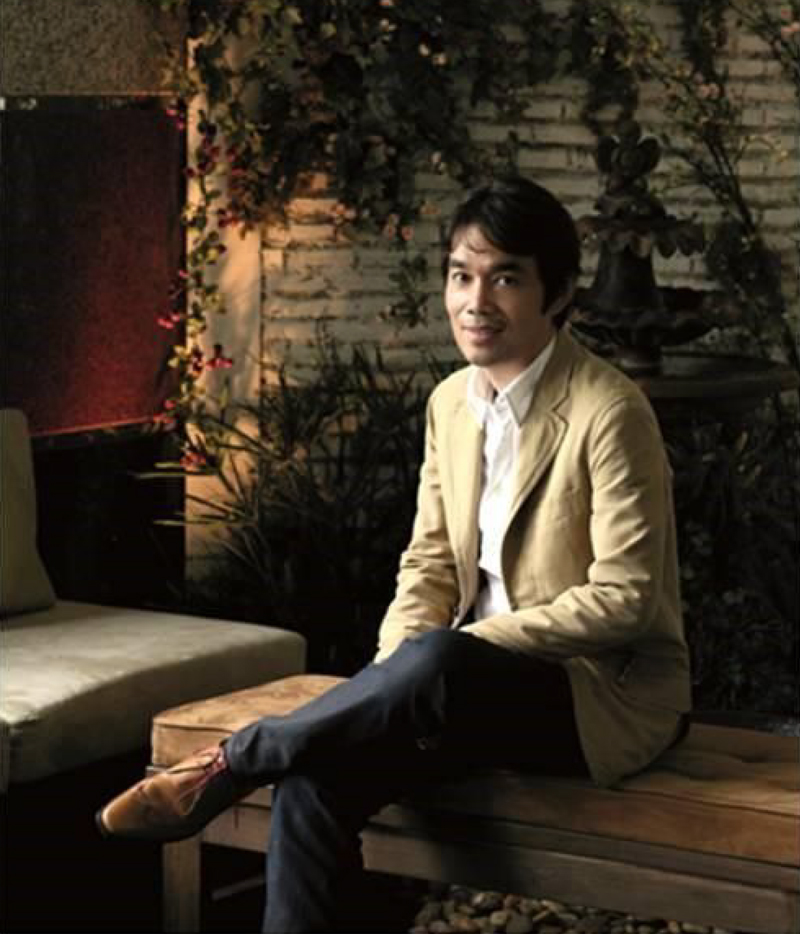 Mr. Andres Ruktasiri
Executive Vice President, Advisor Corporate Creative Strategy
Magnolia Quality Development Corporation Limited (MQDC)
Andres Ruktasiri joined DTGO, the parent company of MQDC, in April 2018 as an Executive Vice President (EVP), advisor for corporate creative strategy. He moved from BBDO, where he served as strategic planning director, general manager and chief operating officer during 1998 to 2006. In this first service term with BBDO, he was instrumental in helping BBDO become Campaign Brief Asia's top-5 hottest agency in Asia Pacific region for six consecutive years and win Adman's agency of the year for two consecutive years. He then rejoined BBDO in 2016 and was entrusted to lead a new business unit as managing director of branding and business consultation unit.
Mr Ruktasiri's career in the advertising industry includes a decade as the co-CEO of Think Factory, an independent Bangkok-based brand consultancy and advertising agency. He has also worked for Ogilvy, Unilever, and CP Group.
His clients for projects and consultation include the Minor Group, MK Restaurants, AirAsia, and MQDC.
Mr Ruktasiri is a respected speaker and educator, contributing to events for organizations including the Marketing Association of Thailand, the Advertising Association of Thailand, Thailand Creative & Design Center (TCDC), Mahidol University (Graduate Program), Assumption University (ABAC), and Bangkok University.
He has further served on the panels of various industry contests and acted as the master of ceremonies for the Adfest Asia Pacific Advertising Festival in 2009.
He holds an MBA from Southern Illinois University, where he also completed a BSc in marketing and management.