THE ULTIMATE JOURNEY OF AUTHENTIC DISCOVERIES – THE SAMUI WAY OF LIFE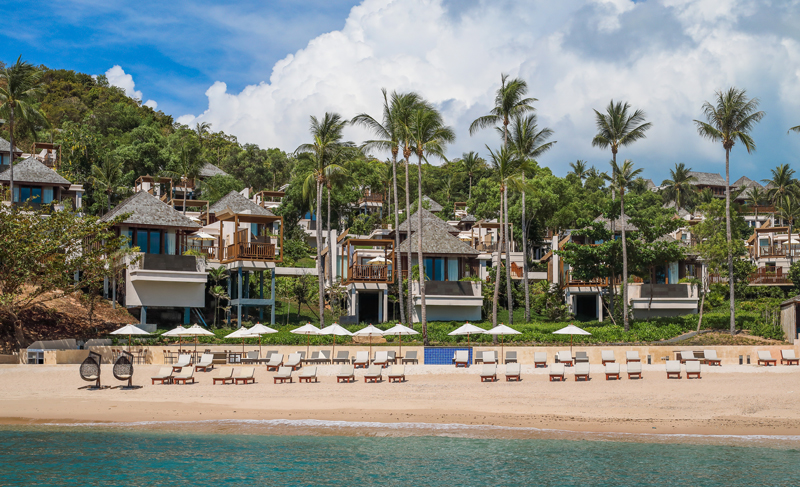 Koh Samui, Thailand, 12 March 2020 - Curated experiences at The Ritz-Carlton, Koh Samui continue to add vibrancy to The Samui Way of Life, the resort's philosophy of delivering the smiling, always-vibrant Thai hospitality in constant pursuit of happiness that salves the mind, body and soul through four attributes of balance, feast, treasure and share. Together, these attributes embody healing traditions, cultural immersions, shared family moments and bold, sense tingling culinary journeys from the south of Thailand.
A stay here promises guests a chance to fully appreciate the true essence of this luxurious tropical island destination. After all, embracing The Samui Way of Life is the heartbeat at The Ritz-Carlton, Koh Samui.
Addressing the mind, body and soul, balance seeks to provide restoration through the healing traditions of Spa Village Koh Samui and strengthening through the practice of the Thai martial arts of Muay Thai. Inspired by the therapeutic properties of natural local ingredients and age-old healing practices of the region, Spa Village Koh Samui respects the environment, culture and traditions to create holistic and rejuvenating spa programmes. The signature pre-spa ritual, the Songkran Shower, is inspired by the annual Songkran festival involving the joyful throwing of water. This unique treatment precedes signature treatments such as Blessed Flowers, Tok Sen massage and Muay Thai Post-Training Massage. Physical training of the body is explored through Muay Thai (The Art of Eight Limbs), an effective fighting system and an ancient sport that hones one's agility and speed, at the resort's own professional-sized Muay Thai ring.
One way to immerse in a destination is to savour the local delights it has to offer, and the resort's focus on Southern Thai soul food and cuisine will ignite the senses of any intrepid traveller with vibrant explorations of scents, flavours and colours. Start at the resort's pièce de résistance, Pak Tai restaurant, which features dishes from five provinces in the region. Thai recipes of the south are characterised by intensity and deep spiciness, and Pak Tai embraces these uniquely traditional flavours. In a quest for authenticity, many recipes were personally researched by the resort's chefs from local villages.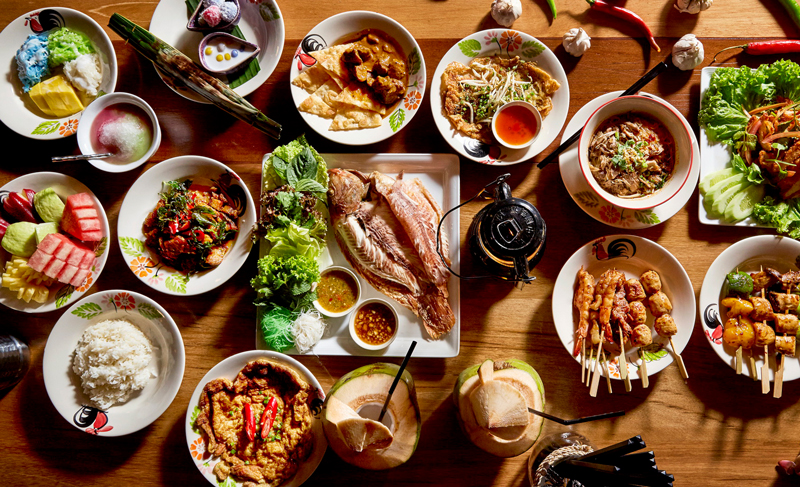 For an even more intimate understanding of Southern Thai Cuisine, guests can take part in the Southern Thai Gastronomic Journey, following a resort chef to the local market of Mae Nam before returning to the resort to learn the recipes for themselves. The Southern Thai theme follows through to the crafted cocktails using local herbs and spices for uniquely refreshing concoctions. However, no visit to the resort is complete without trying Baan Talat, a weekly outdoor culinary experience that will transport guests to a bustling food street in Thailand; tasting à la minute street food dishes alongside the tinkling strains of traditional performances. Dining experiences extend across a stunning collection of 11 different restaurants and bars within the resort, offering a breadth of choice to suit any gourmand.
Treasured experiences form an integral part of the resort offerings. Set sail on an adventure at sea aboard a luxury Princess 64 yacht, renowned in the luxury yachting world for their stunning interiors and custom-fittings. Discover the natural beauty of the Gulf of Thailand including the beautiful bays and unspoiled white sand beaches of Koh Phangan, Koh Nang Yuan or Samui itself, on a seafaring trip to remember. At the resort, be enthralled by the kinetic vibrancy of the fire show which is irresistibly set against the beautiful coastline of the resort, or the elegance and grace of traditional Thai dance performances refined over centuries. Then there are moments that are yours to create to last a lifetime, best framed by the stunning Sala Thai pavilion, a stage set for romantic dinners, proposals or to say "I dos". A new hallmark of guest stays, the Orchid Dome invites guests to select an orchid from over a 100 orchids of nine different species, and this stunning flora adorns the guests' rooms for their entire stay
Those visiting with families will have an interesting host of activities to create indelible moments. The resort features a one-of-a-kind temperate Swim Reef that teems with over 2000 fish of every species one could imagine. It is the largest of its kind in Southeast Asia within a resort, and offers snorkelling, fish-feeding sessions and even an opportunity to understand the marine ecosystems with our very own dedicated marine life expert. Catering to younger guests, the delightful Ritz Kids provides endless 'edu-tainment' from cultural traditions of southern Thailand, miniature golf and art to an introduction to Thai food.
This unique myriad of experiences spanning healing traditions, cultural explorations, Southern Thai gastronomic delights and precious family moments along with breathtaking oceanfront views that envelope the resort, will suit the relaxed state of mind of any guest. The Ritz-Carlton, Koh Samui is set to inspire life's most meaningful journey - through The Samui Way of Life. For enquiries and reservations, please contact +66 77 915 777, email reservations@ritzcarlton-kohsamui.com or visit ritzcarlton.com/kohsamui.