Fashion
Viktor&Rolf Haute Couture Spring/Summer 2018 Surreal Satin
Viktor&Rolf Haute Couture Spring/Summer 2018 is a surreal exploration of the archetypal intimate Haute Couture defilé. The show venue 'La Gaite Lyrique' is transformed into a mysterious bal masqué and the collection has a quintessentially Viktor&Rolf ...
Proenza Schouler Fall Winter 2018 Collection
The Fall 2018 collection explores the spirit and heritage of American craft. The collection is an exercise in crossing borders. A trail of eclecticism weaves throughout – the spirit of a voyager collecting memories and objects along the way...
Prada Womenswear Spring/Summer 2018 Advertising Campaign Black Nylon
The foundation of Prada - its emblematic heritage, its soul. Black nylon, an industrial material elevated to luxury, inspires both the spring/summer 2018 collection and its reflection in the next step of the Prada 365 campaign.
Salvatore Ferragamo launches Sofia Rainbow
Salvatore Ferragamo presents its new Pre-Spring 2018 bag, Sofia Rainbow, an updated version of the iconic best-seller of the Florentine Maison, the Sofia bag, which was originally created for the Spring-Summer 2009 collection.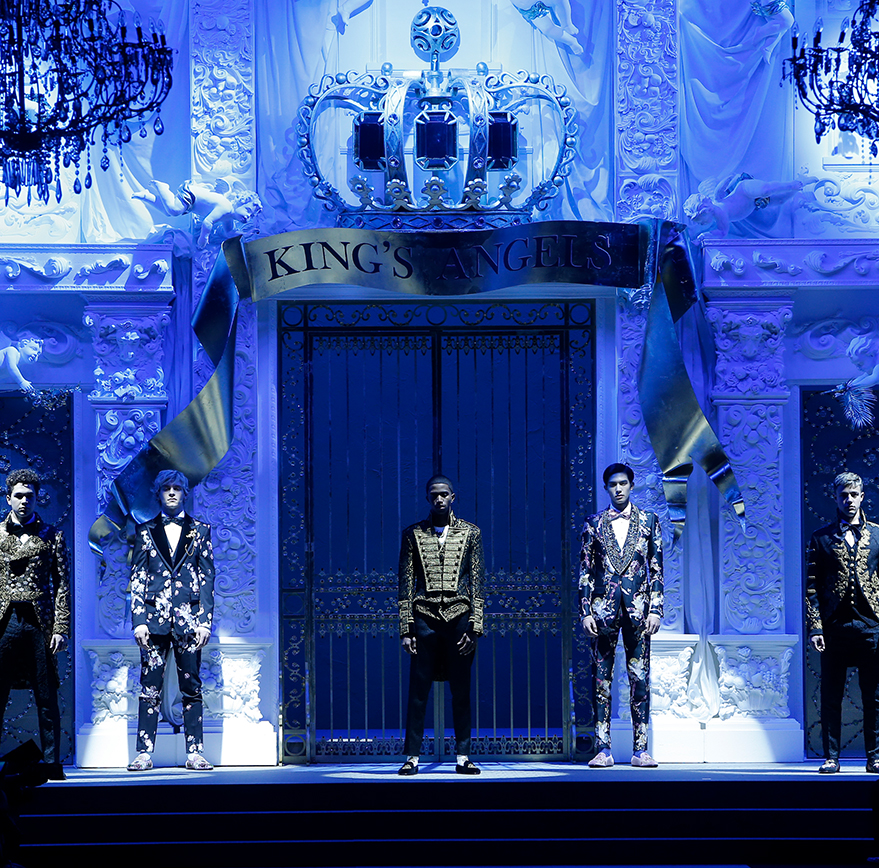 Dolce & Gabbana FW18-19 Men's Fashion Show KING'S ANGELS
Key theme: Elegance and Beauty Paradise is Beauty 'Multicultural Collection' · Dress and give voice to all kinds of men/millennials, of all ages · Concept of 'sacred beauty' regardless of culture · The new kings (millennials) are the source of inspiration...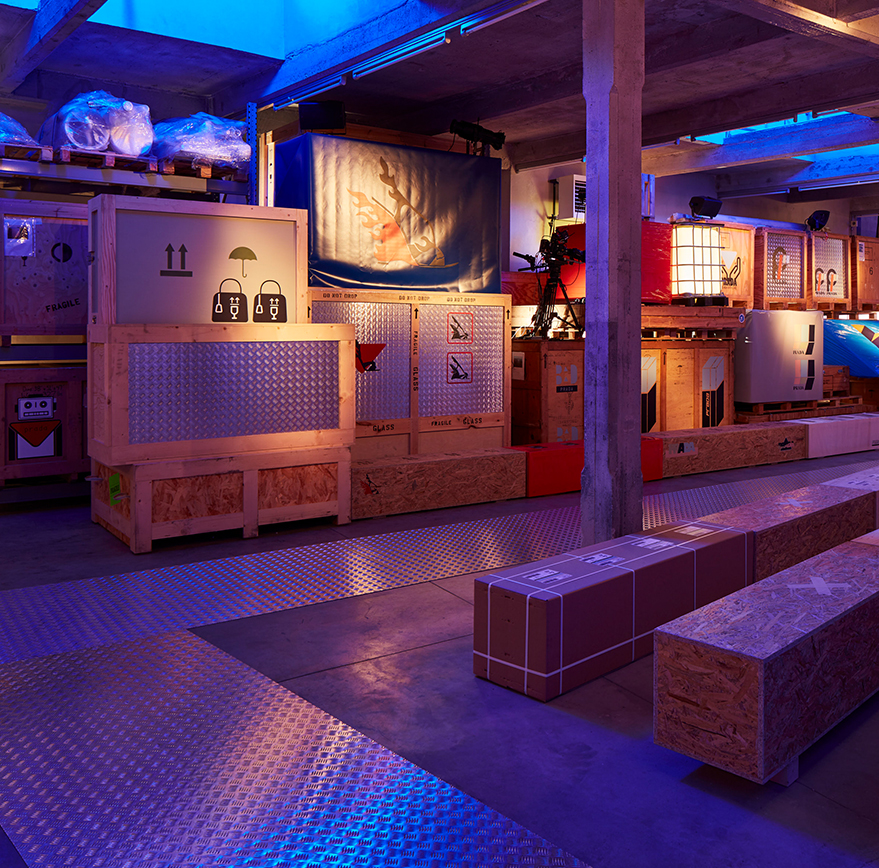 Prada Warehouse
For the Prada FW 2018 Men's and Women's fashion show, AMO converts the depositories of Viale Ortles, Milan, into an oneiric and surreal archive, where the multifaceted essence of Prada comes to life, turning the warehouse into a venue that both speaks of Prada's accumulated indentities and its place....
BAO BAO ISSEY MIYAKE SS 2018 COLLECTION

LUCENT TWILL COLOR: Greige, Black, Scarlet, Green, Blue. Part of the LUCENT series with narrow and delicate line that stands out on its twill-like material. Available in five...
Longchamp Cruise Collection 2018
Renowned for its leather goods, shoes and high-quality women's ready-to-wear clothing, Longchamp is ready to reveal its first Cruise collection. A brand new wardrobe for the modern, independent and cosmopolitan woman who appreciates French luxury by Longchamp...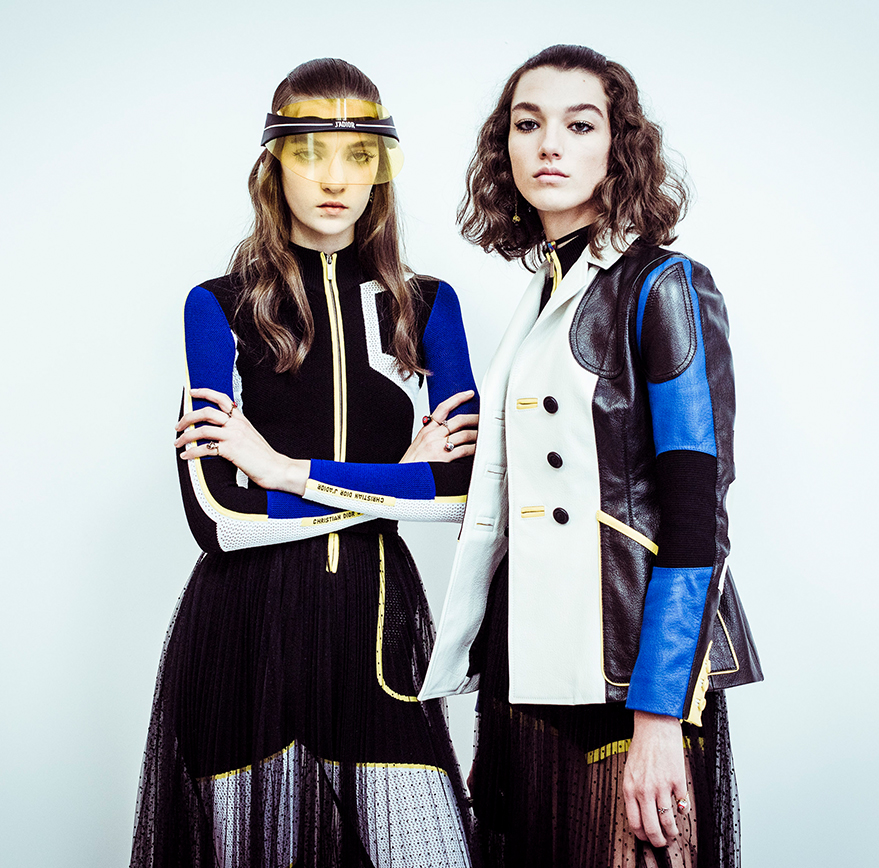 DIORCLUB EYEWEAR SS 2018
สำหรับ Dior Ready-To-Wear Spring-Summer 2018 Collection มาเรีย กราเซีย คิอูริ (Maria Grazia Chiuri) ได้แรงบันดาลใจสำคัญจากซีรีส์ผลงานสร้างสรรค์ของนิกิ เดอ แซ็งต์ ฟาลล์ (Niki De Saint Phalle) ที่มีชื่อว่า The Tirs ซึ่งเวลาที่เธอสร้างสรรค์ผลงานดังกล่าวด้วยปืนไรเฟิล เธอก็มักจะสวมจั๊มพ์สูทหรือแจ็คเก็ตแบบพิเศษพร้อมกับแว่นตาสำหรับนักยิงปืน....
Valentino Resort 2018
Identity is a construction in progress, that with dialogue expands, evolves and forms. Looking to the street, with a clear eye and with a romantic soul. Submerging in diversity and reaching it in the epicenter where other form of expressions arise. In places of urban metamorphosis.
DIANE VON FURSTENBERG Winter 2017-2018 Collection
"Eleven and a half months," as he pointed out. The winter collection - "formerly known as resort," said Saunders. Saunders seems to have a grip on how to finesse the brand backbone — color, print, cheerful glamour — with an eye toward sophistication and...
F is fun
FENDI Funfair Capsule Collection
เฟนดิ (Fendi) แบรนด์แฟชั่นแห่งกรุงโรมจากการสร้างสรรค์ของคาร์ล ลาเกอร์เฟลด์ (Karl Lagerfeld) และซิลเวีย เว็นทูรี (Sylvia Venturi) มอบความสุขและความสดใสให้กับสาวรักแฟชั่นทุกคนด้วยชิ้นงานอันสนุกสนานจากแคปซูลคอลเล็กชั่นส่งท้ายปลายปี 2017 ในชื่อ FENDI FUNFAIR...