Fashion
Valentino Resort 2018
Identity is a construction in progress, that with dialogue expands, evolves and forms. Looking to the street, with a clear eye and with a romantic soul. Submerging in diversity and reaching it in the epicenter where other form of expressions arise. In places of urban metamorphosis.
DIANE VON FURSTENBERG Winter 2017-2018 Collection
"Eleven and a half months," as he pointed out. The winter collection - "formerly known as resort," said Saunders. Saunders seems to have a grip on how to finesse the brand backbone — color, print, cheerful glamour — with an eye toward sophistication and...
F is fun
FENDI Funfair Capsule Collection
เฟนดิ (Fendi) แบรนด์แฟชั่นแห่งกรุงโรมจากการสร้างสรรค์ของคาร์ล ลาเกอร์เฟลด์ (Karl Lagerfeld) และซิลเวีย เว็นทูรี (Sylvia Venturi) มอบความสุขและความสดใสให้กับสาวรักแฟชั่นทุกคนด้วยชิ้นงานอันสนุกสนานจากแคปซูลคอลเล็กชั่นส่งท้ายปลายปี 2017 ในชื่อ FENDI FUNFAIR...
rag & bone แคปซูลคอลเลคชันสุดเอ็กซ์คลูซีฟกับ "ดีสนีย์ ลูคัสฟิล์ม"
rag & bone จับมือ "ดีสนีย์"และ "ลูคัสฟิล์ม" เปิดตัวแคปซูลคอลเลคชันสุดเอ็กซ์คลูซีฟต้อนรับการมาถึงของภาพยนตร์ สตาร์ วอร์ส ภาคใหม่ที่ใช้ชื่อว่า "Star Wars: The Last Jedi – สตาร์ วอร์ส: ปัจฉิมบทแห่งเจได" แคปซูลคอลเลคชันสุดเอ็กซ์คลูซีฟนี้นำเสนอเสื้อผ้าชิ้นไอคอนของ rag & bone...
MULBERRY - MY TRUE LOVE GAVE TO ME
This season, British luxury brand Mulberry launches its take on the 'Twelve Days of Christmas', breathing new life into the iconic carol. "Mulberry is about embracing heritage and tradition, and then flipping it in an unexpected way,"...
COS to launch its first store in Thailand
COS, Collection of Style, the brand recognised for its modern yet timeless style, has announced its launch in Thailand in Spring 2018.
Located in Bangkok, within the popular EmQuartier mall, the shop's 625 sq.m. space will reflect COS' design values and aesthetics....
Mulberry เปิดตัวคอลเลคชั่นพิเศษต้อนรับเทศกาลคริสต์มาส
มัลเบอร์รี่ (Mulberry) แบรนด์หรูสัญชาติอังกฤษ ต้อนรับเทศกาลคริสต์มาส ด้วยคอลเลคชั่นของขวัญที่ใช้จิตวิญญาณของแบรนด์ รวมเอาความพิเศษ ลิมิเต็ด อิดิชั่นเข้ากับซิกเนเจอร์สไตล์ สี และหนังของแบรนด์ เอกลักษณ์ของแบรนด์ที่นำเอาความคลาสสิคมาผสมผสานกับความสมัย....
Giorgio Armani launches an exclusive capsule collection for NET-A-PORTER
Milan, 26 October 2017 - We are pleased to announce a special capsule collection which introduces Giorgio Armani's womenswear to NET-A-PORTER. The capsule will be exclusively sold on NET-A-PORTER starting from 1 November....
Coats! Korea
Coats! A journey into Max Mara Heritage
Starting November 28th a new edition of Coats! the exhibition dedicated to over 60 years of history of Max Mara, will open in Seoul, Korea, in the futuristic and multi-functional DDP...
Burberry September 2017 Collection

Burberry presented its September 2017 collection for men and women at its new London show venue, Old Sessions House in Clerkenwell. The collection was unveiled across two floors of the magnificent old courthouse,...
BOTTEGA VENETA WOMEN'S AND MEN'S SPRING/SUMMER 2018

Bottega Veneta's Spring / Summer 2018 men's and women's collections begin with our perennial starting point: Color. The optimistic palette draws from the Marble Room at Kedleston Hall,...
DKNY Sport Fall Holiday 2017 Collection
THIS SEASON, DKNY INTRODUCES DKNY SPORT, A MIX OF ATHLETIC WEAR AND READY-TO-WEAR THAT'S MADE FOR MORE THAN A WORKOUT. IT'S CREATED FOR A STATE OF MIND: THE NEW YORK HUSTLE. A GAME-ON WAY OF THINKING AND...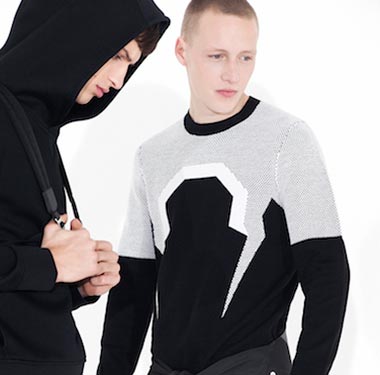 BLACKBARRETT by Neil Barrett Active คอลเลคชั่นฤดูใบไม้ร่วง/ฤดูหนาว ปี 2017
คอลเลคชั่นแอคทีฟ (Active) ประจำฤดูใบไม้ร่วง/ฤดูหนาว ปี 2017 จาก BLACKBARRETT by Neil Barrett (แบล็คแบร์เร็ทท์ บาย นิล แบร์เร็ทท์) นั้นเลือกสำรวจเอกลักษณ์ของเสื้อผ้าสไตล์สปอร์ตแวร์ที่หนุ่มๆ นิยมใส่ออกกำลังกายเวลาอยู่ในฟิตเนส...
TOD'S DOUBLE T COLLECTION นิยามความหมายใหม่ของแบรนด์ TOD'S
ฤดูกาล Fall/Winter 2017/18 นี้ Tod's (ทอดส์) แบรนด์เครื่องหนังสุดคลาสสิคจาก ประเทศอิตาลีหยิบนาความเป็นดีเอ็นเอของแบรนด์ในรูปแบบใหม่ผ่านคอลเลคชั่น "Tod's Double T" ที่พร้อมนาเสนอโลโก้ใหม่ล่าสุดผ่านการออกแบบอย่างลงตัวโดยการเลือกนาตัวอักษร "T"...
Accessories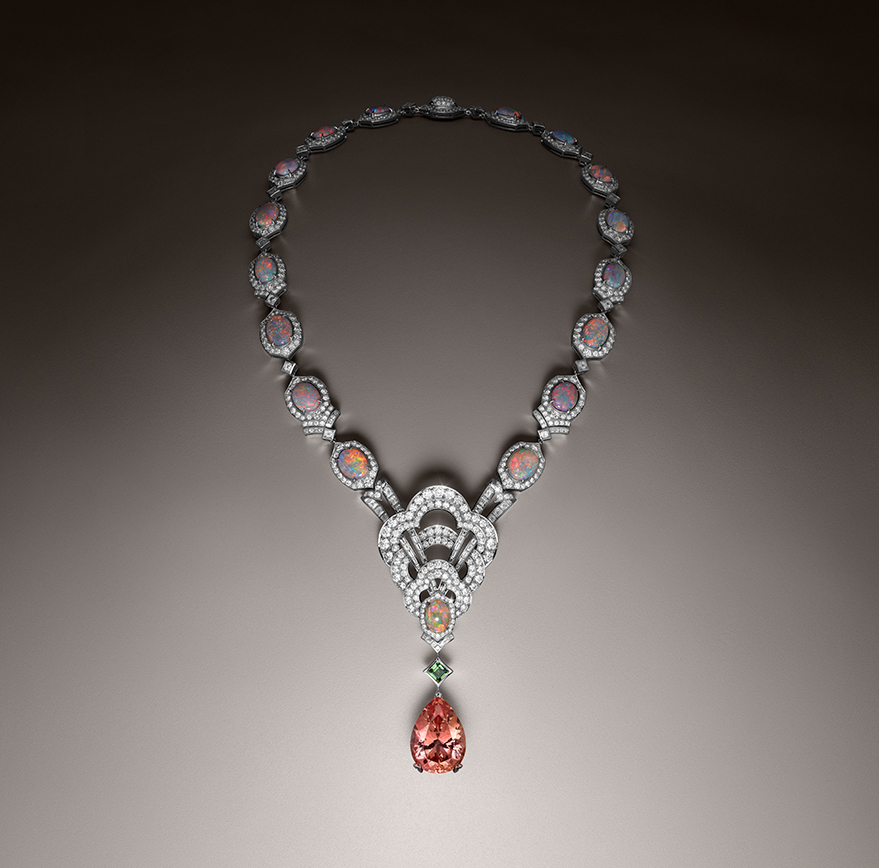 Louis Vuitton Conquetes Collection
Louis Vuitton's new High Jewellery collection pays homage to a conquering, self-assured, seductive woman. Her conquests come to life in the Maison's two emblematic signature motifs, the Monogram flower and the V, brought together for the first time in one collection.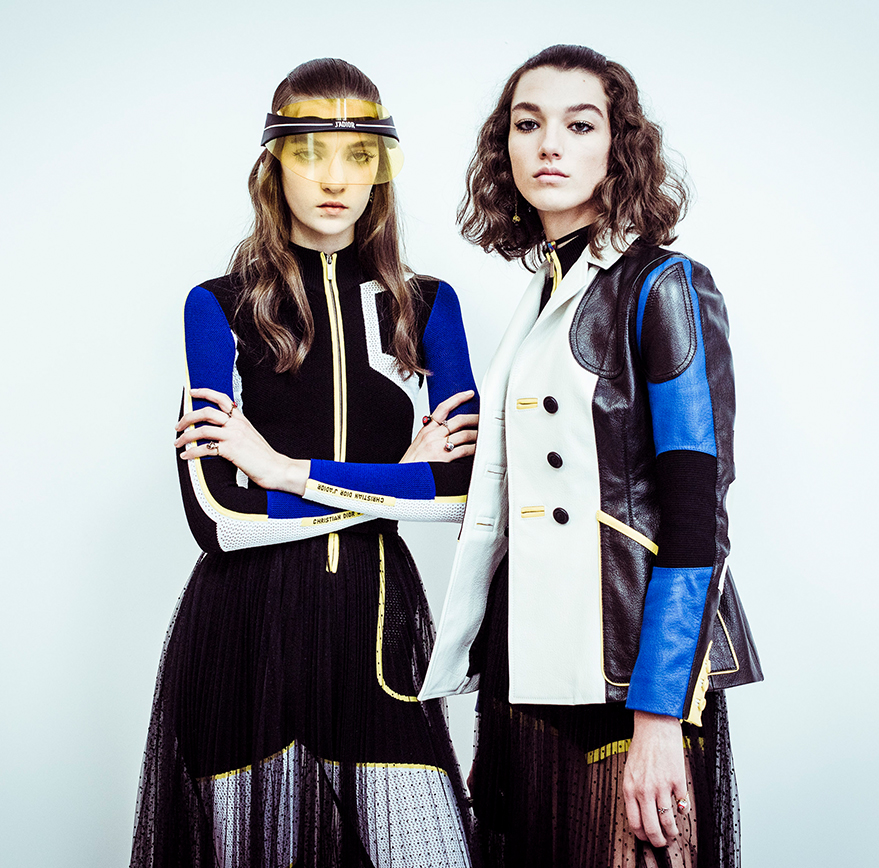 DIORCLUB EYEWEAR SS 2018
สำหรับ Dior Ready-To-Wear Spring-Summer 2018 Collection มาเรีย กราเซีย คิอูริ (Maria Grazia Chiuri) ได้แรงบันดาลใจสำคัญจากซีรีส์ผลงานสร้างสรรค์ของนิกิ เดอ แซ็งต์ ฟาลล์ (Niki De Saint Phalle) ที่มีชื่อว่า The Tirs ซึ่งเวลาที่เธอสร้างสรรค์ผลงานดังกล่าวด้วยปืนไรเฟิล เธอก็มักจะสวมจั๊มพ์สูทหรือแจ็คเก็ตแบบพิเ...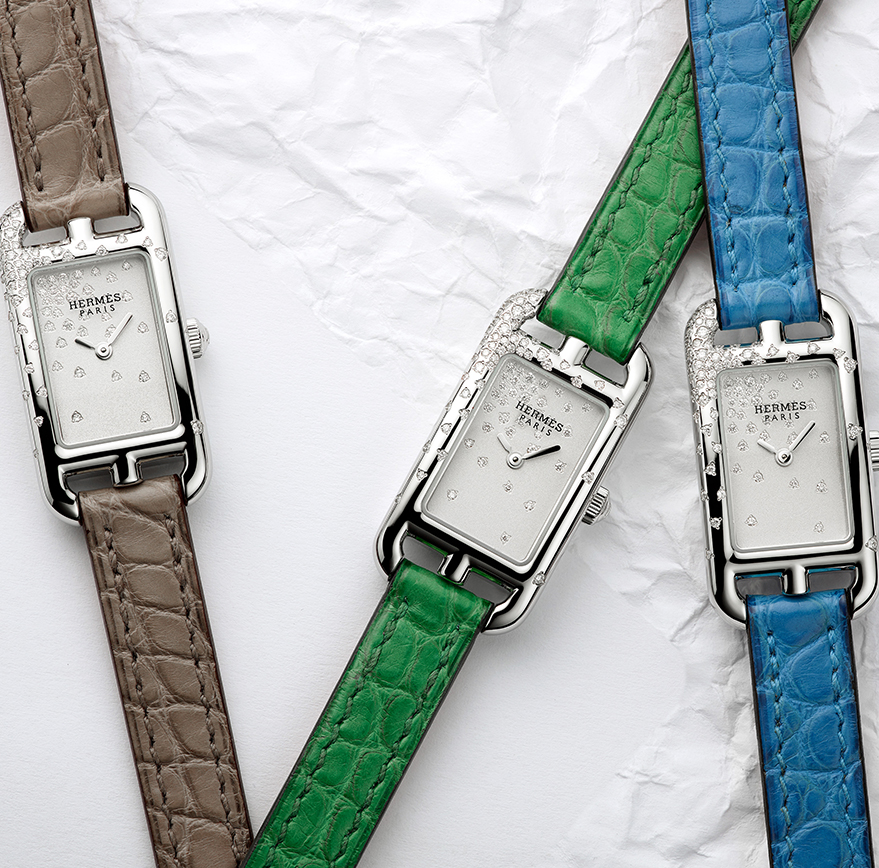 NANTUCKET Jeté de diamants
Diamonds break out of the mould as the miniature Nantucket appears in a whirl of sparkling radiance. At its birth in 1991, this model was fitted with a rectangular case featuring the "Anchor Chain" motif created by Henri d'Origny who had been asked to design a square shape.
Geneva Watchmaking Awards: celebration for 2 emblems of contemporary watchmaking
The prestigious Grand Prix d'Horlogerie de Genève (GPHG-Geneva Watch Awards) has awarded Wednesday night, November 8th, the expression of Italian style and elegance combined...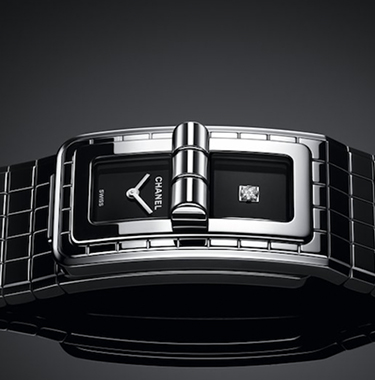 Chanel Code Coco


At first glance, a bracelet that sparkles around the wrist. A jewel. Initially, one recognizes the clasp of the 2.55 bag. This jewel is a code. Then there are two hands. This code is a watch.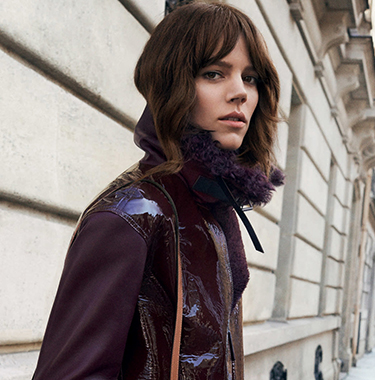 Mademoiselle Longchamp

Mademoiselle Longchamp; independent, a traveller at heart, her style will take her both to the end of the street and to the end of the world. She is confident enough to create her own path in life and to make her own rules.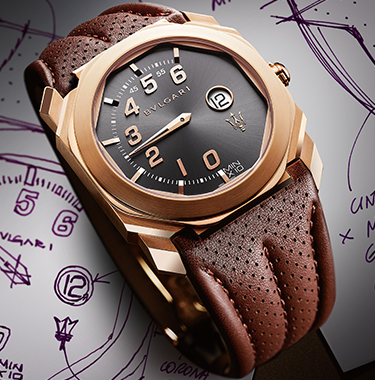 BVLGARI AND MASERATI THE MECHANICS OF EXCELLENCE
TWO NEW OCTO SPECIAL EDITIONS CELEBRATE AND PERPETUATE THE HIGHLY EXCLUSIVE PARTNERSHIP BETWEEN THE TWO BRANDS
Prestige, luxury, elegance and design: these are the keywords governing and guiding the partnership...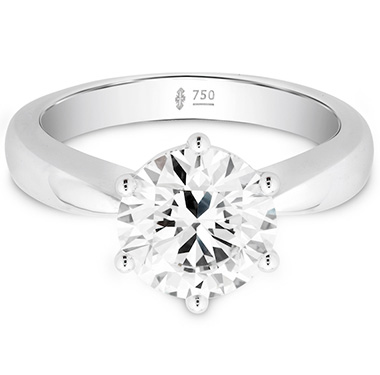 Gems Pavilion Wedding jewelry
เจมส์ พาวิลเลี่ยน รังสรรค์จิวเวลรี่ชั้นสูงที่มีอัตลักษณ์และได้รับการยอมรับในระดับสากล ผ่านการร้อยเรียงทุกรายละเอียด ตั้งแต่เพชรและอัญมณีที่มีคุณภาพชั้นเลิศ ดีไซน์ที่โดดเด่นเป็นเอกลักษณ์ งานช่างฝีมือชั้นสูง ภายใต้ปรัชญา 'The Universal Language of Life Celebrations'เพราะเราเชื่อว่าความสวยงามของจิวเวลรี่ของ...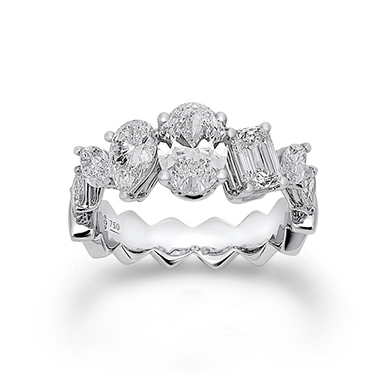 "เจมส์ พาวิลเลี่ยน" ฉลองความงามสง่าของผู้หญิงยุคใหม่ด้วยแหวนตัวแทนแห่งความมั่นใจสำหรับสวมใส่นิ้วชี้สไตล์โมเดิร์นสุดหรู
ภายใต้ปรัชญา 'The Universal Language of Life Celebrations' เราเชื่อว่าความสวยงามของจิวเวลรี่ของเจมส์ พาวิลเลี่ยนนั้นเป็นภาษาสากลที่คนเชื้อชาติไหนและภาษาไหนก็สามารถรับรู้และชื่นชมได้...