Beauty Gems brings the power of beauty, color and brightness to new lifestyles Timeless Thai jewelry and gemstones at Glamorous with Diamond event
------------------
The value and hardness hidden in diamonds bring beauty and power to everyone who sees them. Despite the changing times, when we consider the value in ourselves, we find the strength to overcome obstacles, such as the current economic situation impacted by the worldwide Covid-19 pandemic. Beauty Gems, led by big boss Neung-Suriyon Sriorathaikul, is lighting up the market with colorful ideas for new lifestyles with a new range of Thai jewelry and gemstones. The company has organized the Glamorous with Diamond event, inviting people to experience beauty and become inspired through The Spring 2021 diamond jewelry collection worth over 120 million baht. There are aesthetic highlights and fun during the whole event. The Fashion Show is led by Mario Maurer, together with a parade of celebrities showcasing the value and beauty of diamonds. A Mini-concert features a host of singing stars - Olarik, The winner is, Pure KPN, Lukjan Diva Makeover, and Om-aem The Voice. Plus, a lucky draw will be held under strict social distancing guidelines on 12th November 2020, all in the Lobby at Level G, Capella Bangkok Hotel.
Suriyon Sriorathaikul, Managing Director of Beauty Gems Company Limited, spoke about the event. "Our Glamorous with Diamond event aims to bring happiness and energy to jewelry lovers as well as the Thai jewelry and gemstone industry. Gems and jewelry are currently Thailand's number one export in terms of value compared with all other product categories. Although the economy is currently being buffeted by a large wave causing unemployment and despair, another significant aim of Glamorous with Diamond is to restore everybody's confidence. We want the world to accept that Thailand's economy is still better than many other countries, and that we have good measures in place to contain the Covid-19 epidemic. When foreigners visit Thailand on business, to invest, or just as tourists, money comes into circulation which creates more jobs. We also want to encourage small enterprises in the jewelry sector to carry on, giving people the opportunity to improve incomes, and driving the Thai economy together."
The Glamorous with Diamond event will be sparkling with color to introduce the spring 2020 jewelry collection. This brings beauty and brightness in modern lifestyles to the attention of jewelry lovers, through a fashion show led by handsome leading man Mario Maurer wearing the highlighted Smart Jewelry High Fashion set. Jewel settings are adapted with technological innovations to suit trends in the modern era, consistent with lifestyles in the New Normal. The set comprises a face mask, headphones and Smart Apps. The gemstone arrangements show both modernity and class. This particular set won second prize from GIT's 14th World Jewelry Design Award 2021, hosted by the Gem and Jewelry Institute of Thailand (GIT), at which contestants were sponsored by Beauty Gems.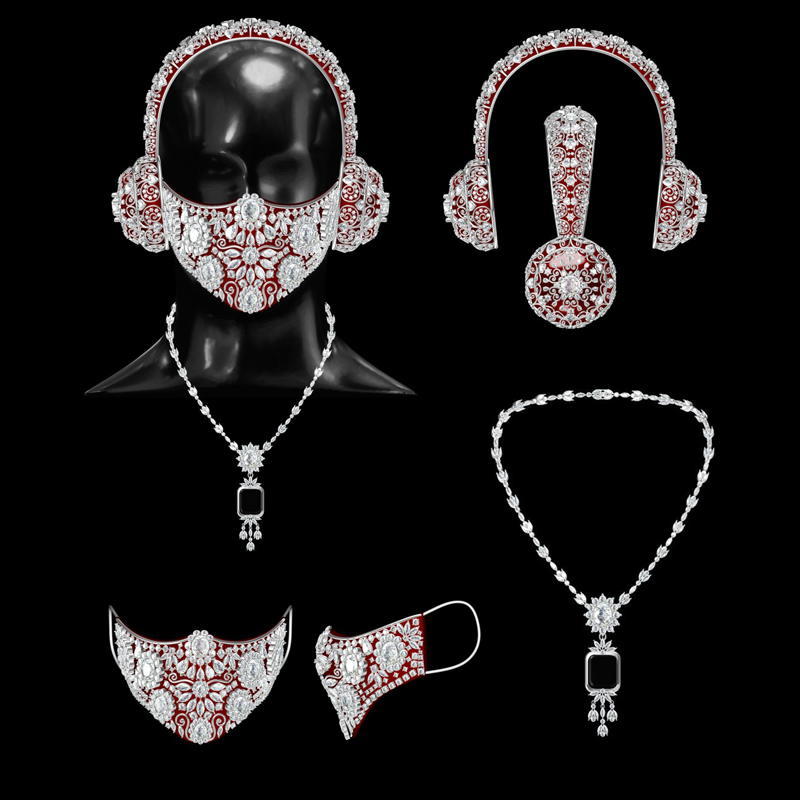 Other highlights showcased by celebrities include:
2. ARTHUR, a diamond necklace. The diamonds represent hardness and strength with secure relationships of friendship and love, and the diamonds together weigh 26.00 carats. Worked in white gold, the piece weighs 91.00 grams.
3. FLAMBOYANT, amethyst and diamond earrings. The amethyst is a stone of high virtue with beauty and class, bestowing power on the owner. The diamonds comprise 2.00 carats, the amethysts 95.00 carats and the whole is in white gold weighing 26.00 grams.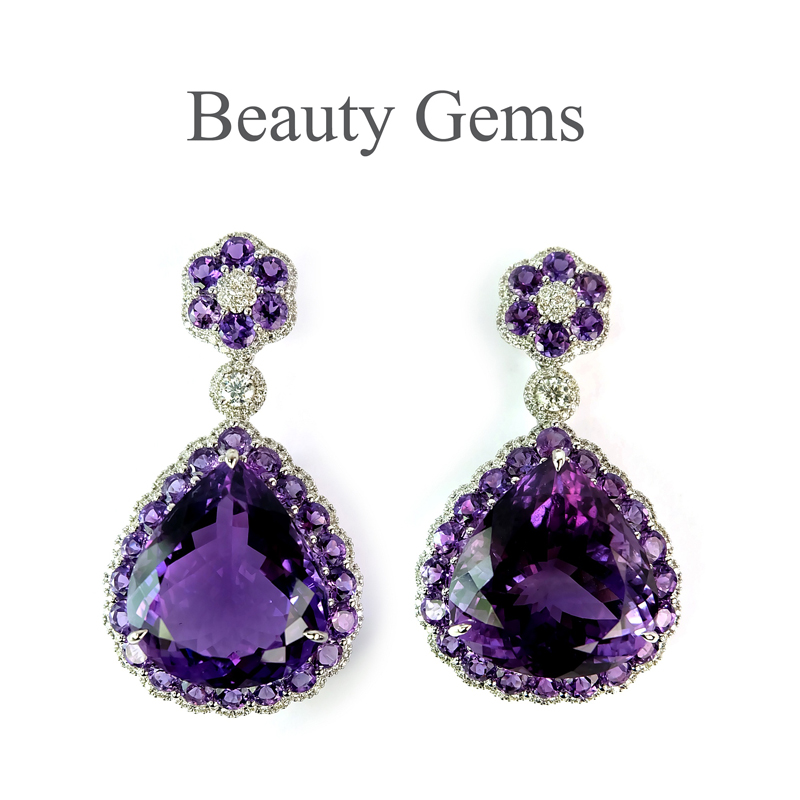 4. INCANDESCENT is a bracelet in fancy stones decorated with diamonds, which are a symbol of prosperity. They sparkle with charm to the observer, and comprise diamonds weighing 19.00 carats, fancy stones together weighing 54.00 carats, and white gold weighing 82.00 grams.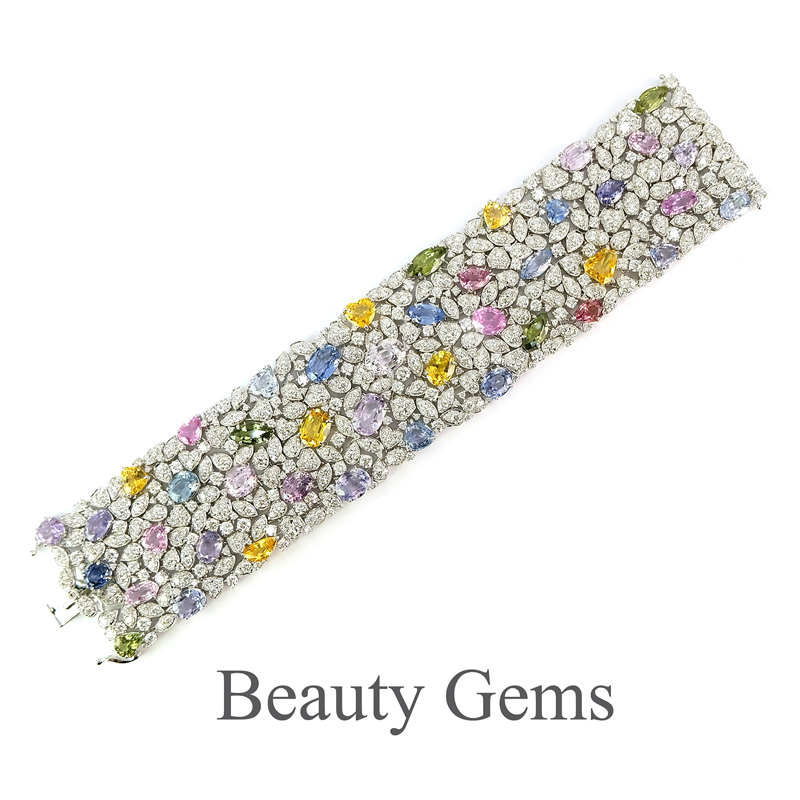 5. LUMINOUS, pearl earrings decorated with diamonds. Golden pearls glow to represent completeness. The pieces comprise 5.00 carats of diamonds, 53.00 carats of pearls and white gold weighing 15.00 grams.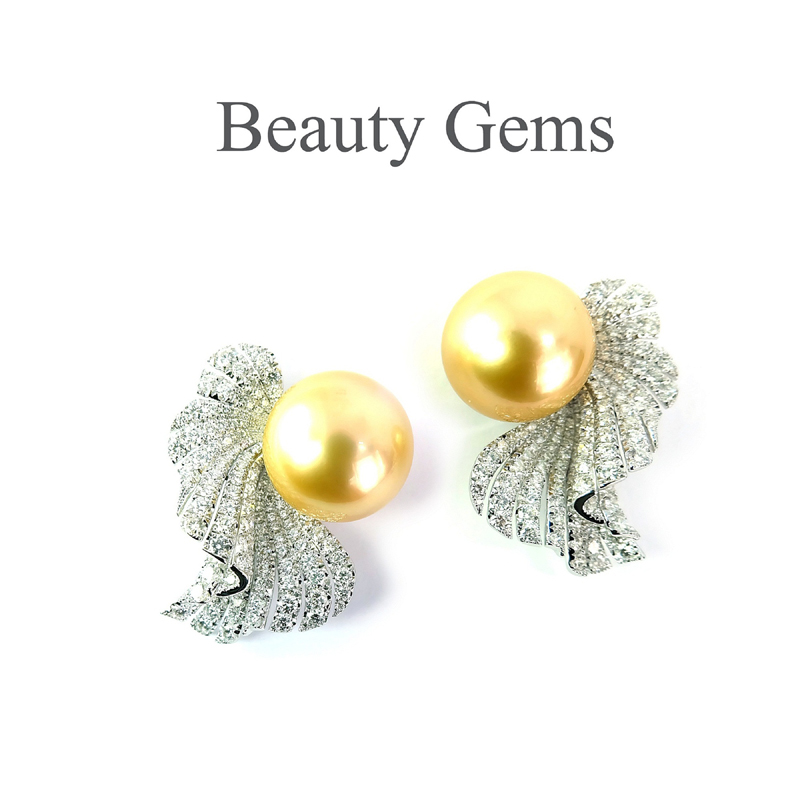 6. MAVERICK is a sapphire necklace decorated with diamonds, representing love which is not tied down with commitments, giving mutual goodwill and freedom. It comprises diamonds weighing 78.00 carats and white gold weighing 99.00 grams.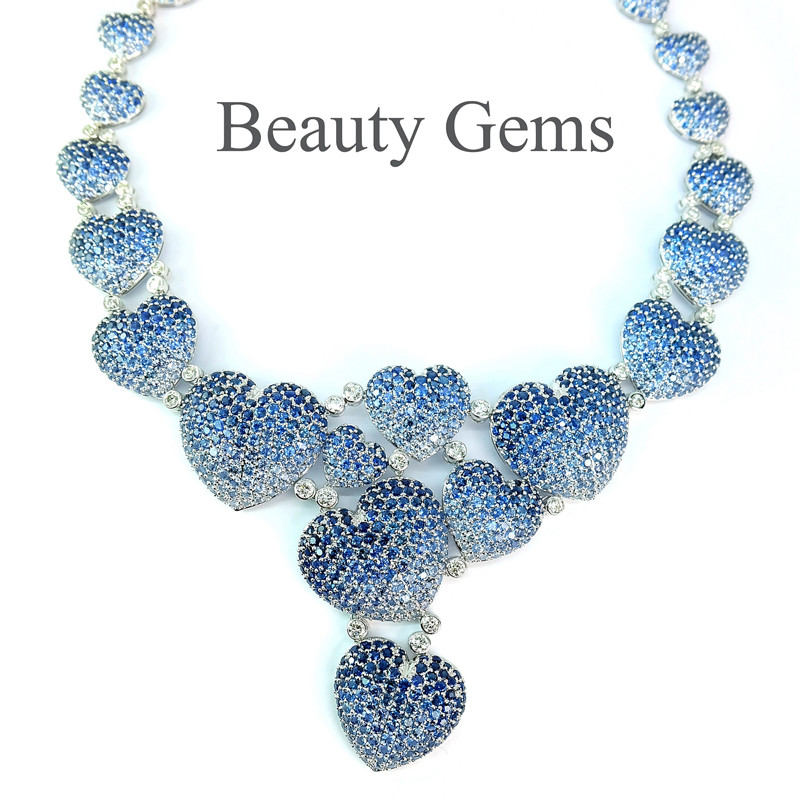 7. MAX, amethyst ring with diamonds, representing a priceless thing which is your property. It is made of 3.00 carats of diamonds, 58.00 carats of amethysts, and white gold weighing totally 18.00 grams.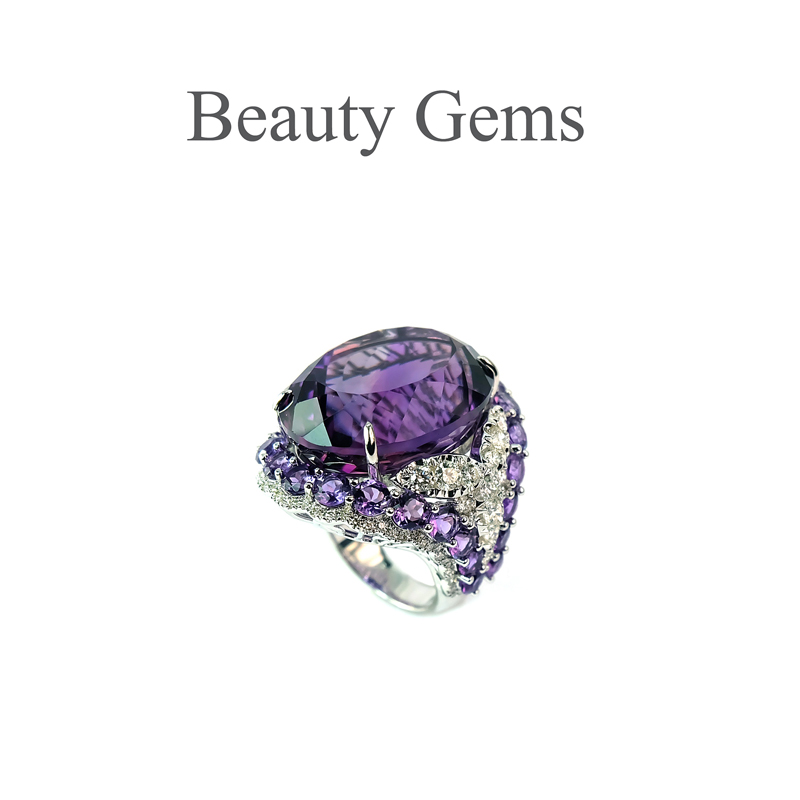 8. NICHOLAS is emerald earrings with diamonds - a large number of emeralds made into circles as a symbol of victory from working together, with emeralds weighing a total of 29.00 carats and white gold weighing 20.00 grams.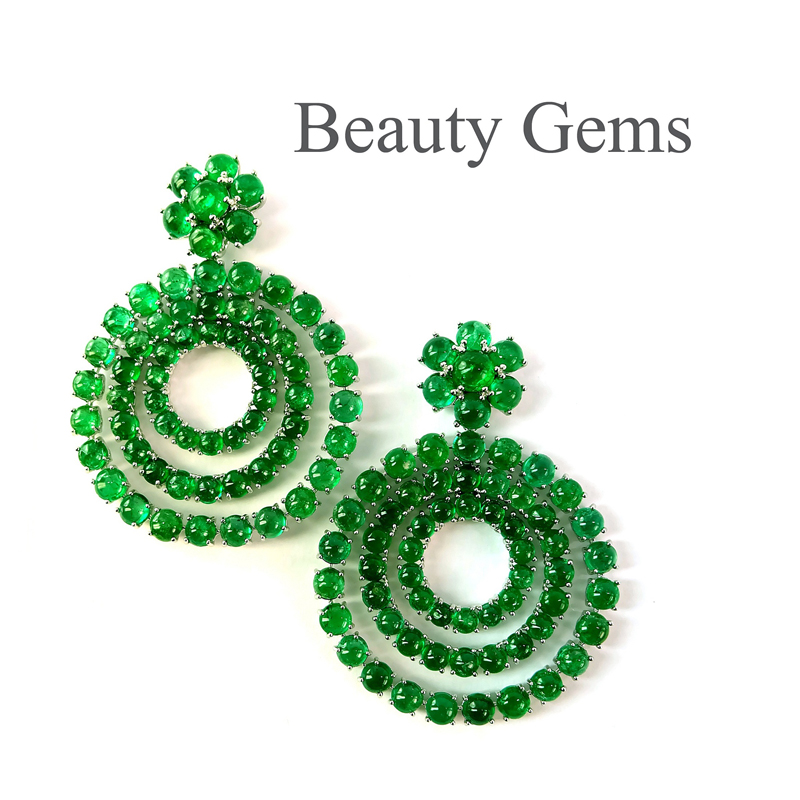 9. NOBLE, emerald brooch decorated with diamonds, representing the timeless beauty of young women in evening dress. It comprises diamonds weighing 7.00 carats, emeralds totaling 19.00 carats and white gold weighing 35.00 grams.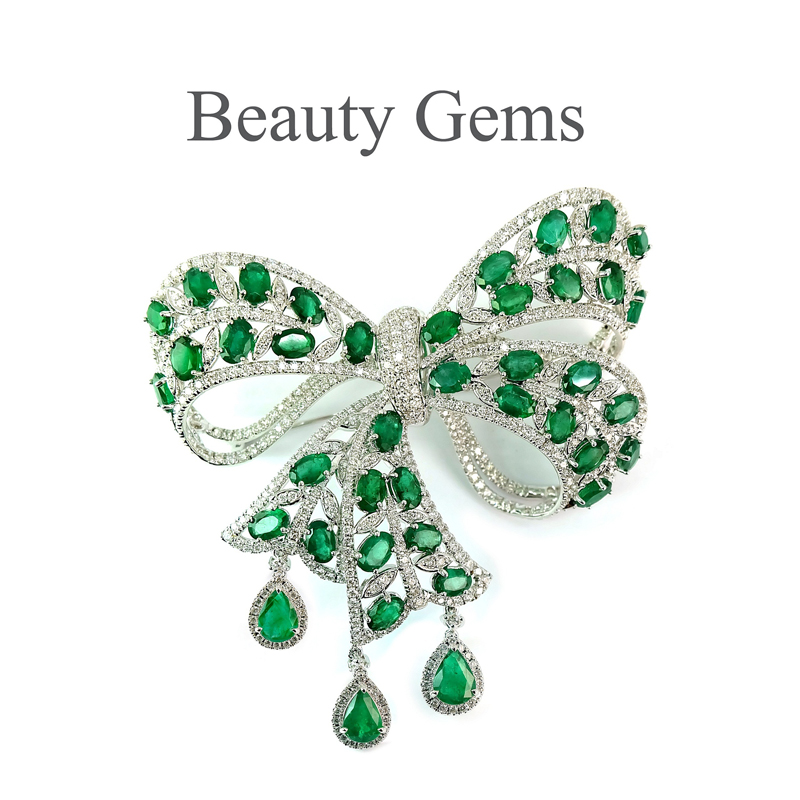 10. REGAL, a bracelet decorated with diamonds representing class and taste, and made of diamonds weighing 3.00 carats, fancy stones weighing a total of 23.00 carats and white gold weighing 43.00 grams.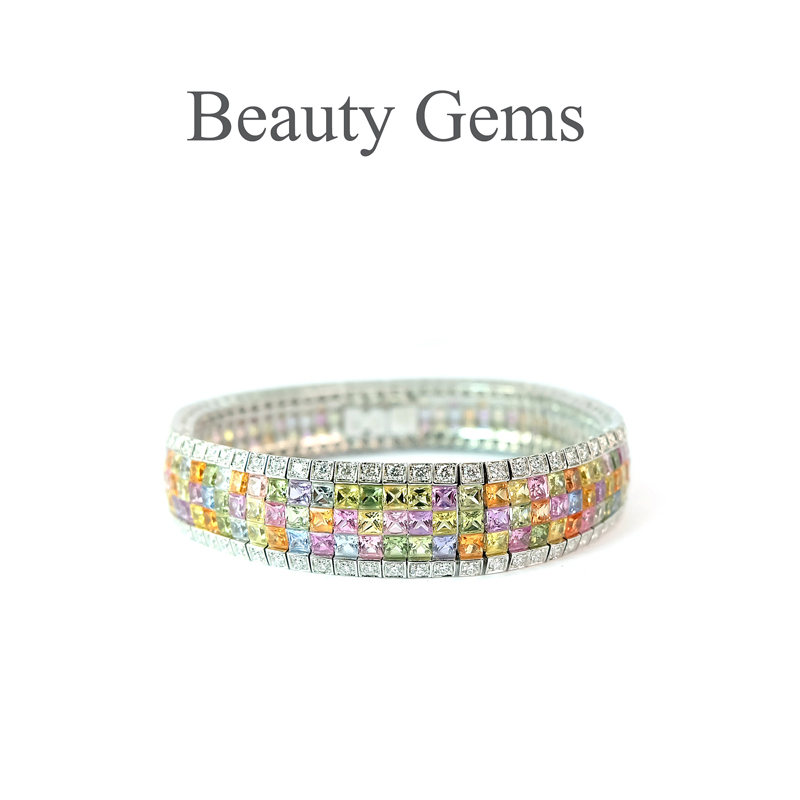 11. STATE OF THE ART, amethyst and diamonds styled in dimensions to represent modernity. It comprises diamonds weighing 2.00 carats, amethysts weighing 18.00 carats and white gold of 16.00 grams.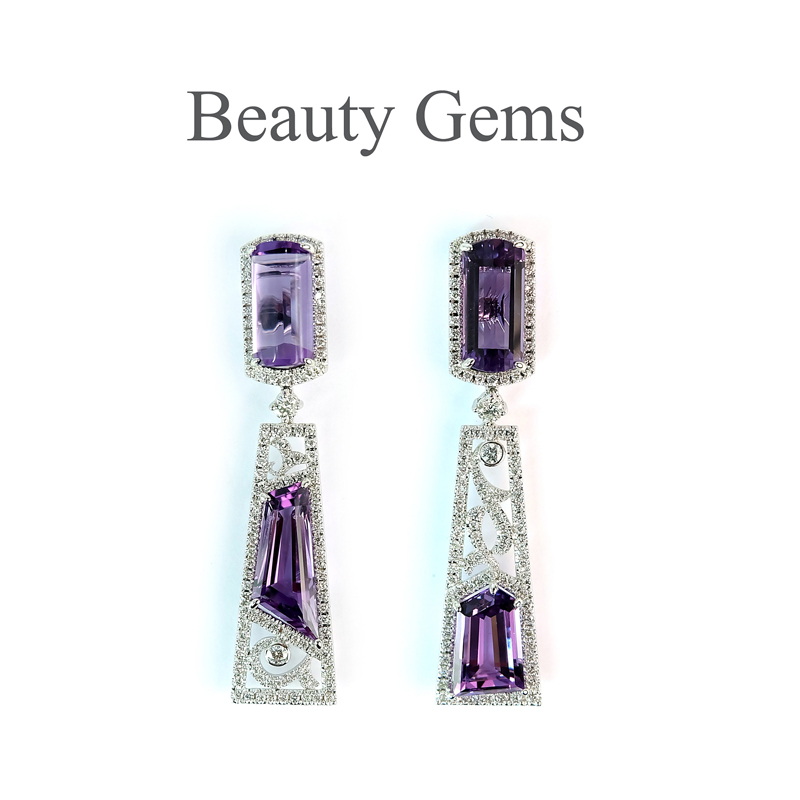 12. SUBLIME is a diamond bracelet which is bright and sparkling, It is a subtle and delicate. arrangement of diamonds to represent a very pure beauty. It contains 30.00 carats of diamonds and 42.00 grams of white gold.
Visitors to the event can also enjoy the sweet sounds of a mini concert from artists such as Olarik, The winner is, Pure KPN, Lukjan Diva Makeover, and Om-aem The Voice. The event will end with a lucky draw with special prizes giving happiness at the year end. It doesn't end there: Beauty gems will continue to give people inspiration and strength throughout the year. Coming soon, are celebrations of White Christmas with sparkling diamonds of happiness, paired with the breakout superstar women of next year.