Belmond Continues to Perpetuate The Art of Legendary Travel
Travel Inspiration, Culture and Design from The Wonderful World of Belmond
On behalf of Belmond, the pioneer in luxury travel for over 40 years and custodian of timeless heritage, we are pleased to share commentary from Arnaud Champenois, Senior Vice President of Brand & Marketing on how Belmond takes pride in preserving and presenting the legendary art of travel that has more relevance than ever in the world today.
Since 1976, Belmond has continued to push the boundaries of luxury travel taking discerning connoisseurs on surprising journeys to unrivalled and storied destinations. Following a year of travel hiatus amid global pandemic, the legendary Venice-Simplon-Orient-Express returns to track with exciting new routes across Europe in response to the growing demand for slow, meaningful travel experiences. The new Grand Tour routes criss-cross through Italy, Switzerland, Belgium, The Netherlands, and call at the most spellbinding cities along the way whisking travellers back to an age of timeless nostalgia and boundless glamour.
As a heritage brand dedicated to preserving its assets through sensitive ongoing restoration plans, the Ligurian Coast icon Splendido Mare, A Belmond Hotel, Portofino has undergone a loving renovation and reopened in May. The redesign celebrates the iconic 1950s era that defined Portofino's glamorous history and an important time for Italian design, resulting in an intimate and homely style yet with a touch of sophistication that guests have come to expect from Belmond. Local residents and culinary enthusiasts are welcome to indulge in an elevated gastronomic scene from the new restaurant DaV Mare, an exclusive partnership between Belmond and Da Vittoria Group that is run by Cerea Family renowned in the culinary world with Michelin-Star restaurants in and outside Italy.
Understanding travellers have been looking forward to reconnecting with who and what matters to them, Belmond has launched "Let's Belmond Together", with a series of thoughtfully crafted experiences inviting guests to savour stolen moments in breath taking surroundings. The first chapter focuses on one-of-a-kind experiences in Europe, with more being unveiled for properties in North American and the Caribbean, South America, Africa and Asia later this year. In collaboration with local collectors and curators, the experiences are developed to help guests connect deeply with the soul of the destination and lead to an enriching, mutually beneficial exchange. The experiences on land, rail and river range from artistic encounters, living the passion of exceptional curators and collectors in Italy; savoring local ingredients and tales of treasured traditions; raising a glass to missed celebrations on legendary trains or seeking private escapes on scenic waterways in France.
Belmond Ltd., part of the world's leading luxury group LVMH Moët Hennessy Louis Vuitton, has been building a passion for authentic escapes into a portfolio of exceptional experiences in some of the world's most inspiring and remarkable destinations. As Senior Vice President, Brand and Marketing, Arnaud Champenois has been instrumental in raising global awareness of Belmond that underpins the brand's strategic growth plan. The portfolio of 46 properties extends across 24 countries, encompassing three luxury safari lodges, two river cruises, seven luxury trains, including the iconic Venice Simplon-Orient-Express. www.belmond.com
An interview with Arnaud Champenois to share more on Belmond's exceptional portfolio of legendary travel experiences and plans for 2022 as well as commentary on how travel is anticipated to evolve as a result of the pandemic.
Interview by Amornsiri Boonyasit, Publisher/Editor-in-Chief of Numéro Thailand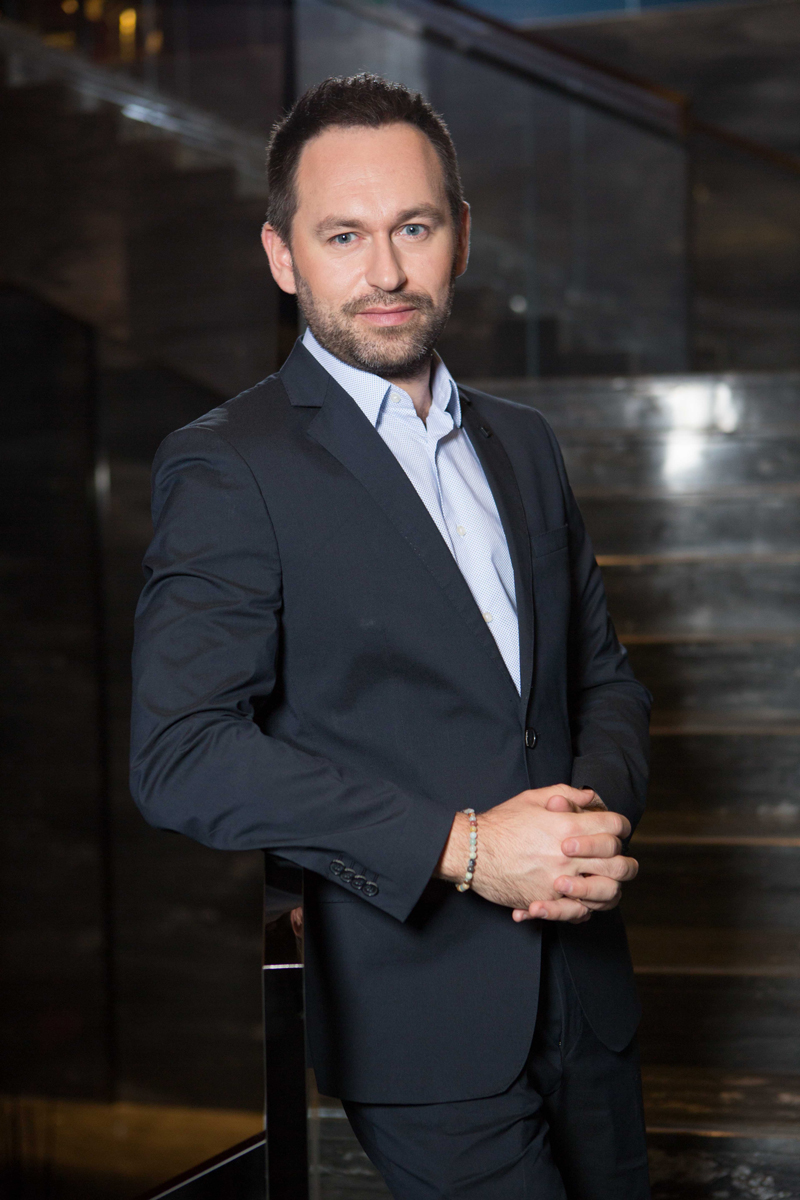 Please share with us additional insights on the Art of Legendary Travel and how travel is anticipated to evolve?
At Belmond, we have a vision 'to perpetuate the art of legendary travel'. At the heart of our brand lies heritage preservation, with a dedication and commitment to invest in reviving the finest experiences in travel, legendary scenes, and landmarks of rich history by making it timeless and relevant for the current and future generations of discerning travellers.
There is definitely a pent-up demand for travel. That demand, however, will be largely dictated by the destinations available to us, and our desire to reconnect with loved ones and make up for missed celebrations. In our portfolio, we see a rise in demand for private escapes, for example a buy-out of our hotels in Italy, a private hire of our Afloat in France barges or even our new Grand Suites onboard the Venice Simplon Orient-Express that offer an extra level of intimacy, safety and privacy.
One trend worth highlighting is a greater interest in 'slow travel', from road trips to rail journeys. With demand for greener alternatives to flying and meaningful travel experiences on the rise, we expect interest in long distance train journeys will continue to grow. The Venice Simplon-Orient-Express is an extraordinary way to experience Europe. Beyond magnificent views and sceneries of the European countryside, there is an astounding feeling as if you stepped into a time capsule and a moving world in which somehow time stands still. It is a true once-in-lifetime experience.
From a long-term perspective, I believe we need to travel better. Travel has become a luxury and not something we should take for granted. There should be greater appreciation for the destination and meaningful experiences. That may mean that we will travel less often but for longer, immersive periods. For brands such as ours, we need to raise the bar even higher to make the experience as special and enriching for all parties as possible.
How does Belmond differentiate itself from other players in the luxury travel market?
For us, luxury is timeless and understated, with the highest attention to detail. Besides offering an avenue of escapism, luxury travel should be defined by authentic experiences through gastronomy, heritage, design and craftsmanship. We are a proud custodian of remarkable properties, located in some of the world's most desirable destinations. Each one-of-a-kind property is steeped in history and filled with captivating stories and timeless glamour: The legendary Venice-Simplon-Orient- Express, the iconic Hotel Cipriani, the island retreat Cap Juluca and safari lodges in Botswana.
What are the specific areas of travel and experiences that Belmond will be focusing on in the coming months/year?
There are many areas! Overall and more particularly the younger generations are increasingly focusing on meaningful and purposeful experiences offered by more inclusive and transparent brands. We also noticed that the most affluent consumers – but not only - are putting wellbeing at the very top of their priority list in the quest for a healthier way of living.
Most importantly, I think all players in the hospitality/travel industry now have the greatest responsibility to shape the future of travel as we are on this slow path to recovery. For us at Belmond, it's about perpetuating the legendary art of travel in a relevant and contemporary way. One of our priorities is to further develop our local expertise to offer our guests genuine incomparable experiences rooted in the local/regional culture.
From a product point of view, train travel is seeing a resurgence especially across Europe. People are taking the time to travel. It's not only about the destination; it's also about the journey. We will be announcing a couple of exciting developments for some of our legendary trains in Europe in the coming months.
In the coming year, do you have any unique offers or experiences in the pipeline for travellers to look forward to when it is safe to travel again?
Certainly. We recently launched a new brand platform called "Let's Belmond Together" which offers a new series of experiences that invites our guests to not only indulge their longed-for but also connect even deeper with the soul of the destination. These experiences are thoughtfully crafted and developed in collaboration with local collectors and curators to help our guests connect with the destination.
For example, guests at Splendido Mare can embark on a sailing experience with the founder of One Ocean Foundation to combine their indulgent afternoon at sea with educational aspects of sea conservation and sustainable practices. Or an exquisite 'Art of Flavours' culinary weekend at Reid's palace where guests are transported by cable car to a secluded cove of Fajã dos Padres that's home to a flourishing organic garden. There guests will learn about the island's secret to cultivating sweet fruits and vegetables, and enjoy an unforgettable alfresco lunch (featuring freshly caught fish) with spectacular coastline views.
There are literally so many experiences that will surely inspire you all to travel again and I would encourage Numéro's readers to follow us on Instagram @Belmond. We hope that we will be able to welcome back our guests from Thailand and Asia to our properties around the world again very soon.