Belmond Presents Winter Glamour in Italy
Perpetuate the legendary art of travel with these extraordinary new experiences
Belmond, we are delighted to inspire travellers with a season of Winter Glamour in Italy's most sought after destinations. Belmond invites guests to discover the newly launched Autumn Curiosity Circle Retreats available at the brand's legendary Italian properties to discover the peculiarities of each destination, with access to private places and the opportunity to gain knowledge from extraordinary cultural experts.
Guests will be spoilt for choice with an array of immersive activities, whether it is going to a Christmas market at Villa San Michele, or indulging in Christmas lunches in Piazzetta at Splendido Mare, or ending the year on a high note at a party overlooking Etna along the coast of the Grand Hotel Timeo.
As a custodian of remarkable iconic properties in the world's most desirable destinations, Belmond looks forward to welcoming vaccinated travellers from Asia back to Italy, just in time to escape and celebrate the festive season and usher in the new year.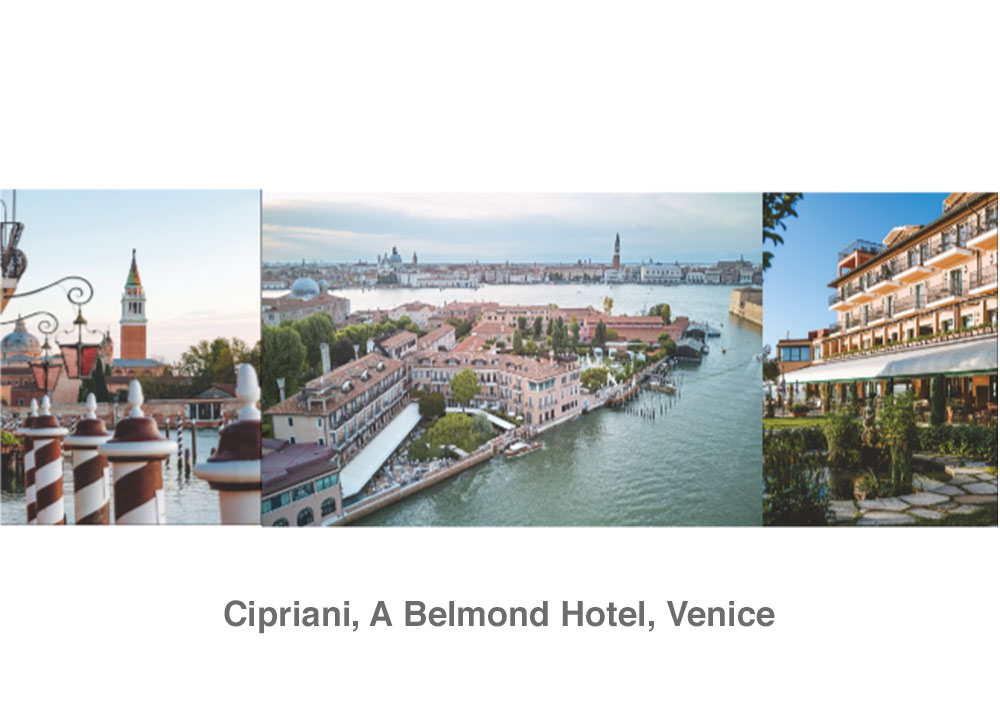 A classic historical site to visit in Italy is Cipriani, A Belmond Hotel, Venice, a timeless place where elegance and charm are found in every detail. Set on Giudecca Island, the property allows guests to transport themselves into a realm of vintage glamour that knows no bounds.
Guests can enjoy Bar Gabbiano to try a unique truffle martini, created specially by barman Walter Bolzonella. At the Bar Gabbiano, the aperitif is served accompanied by the most classic of Venetian traditions – cicchetti. For the occasion, chef Bisetto proposes the original – the rice arancino with fontina d'alpeggio cheese and white truffle or the scottona tartare and fried quail egg. On the terrace of the Cip's Club, facing San Marco, a dedicated tasting menu by chef Roberto Gatto expresses its eclecticism with classics such as the Cipriani Carpaccio with hazelnut and white truffle sauce and a curious sweet conclusion of "truffle in truffle".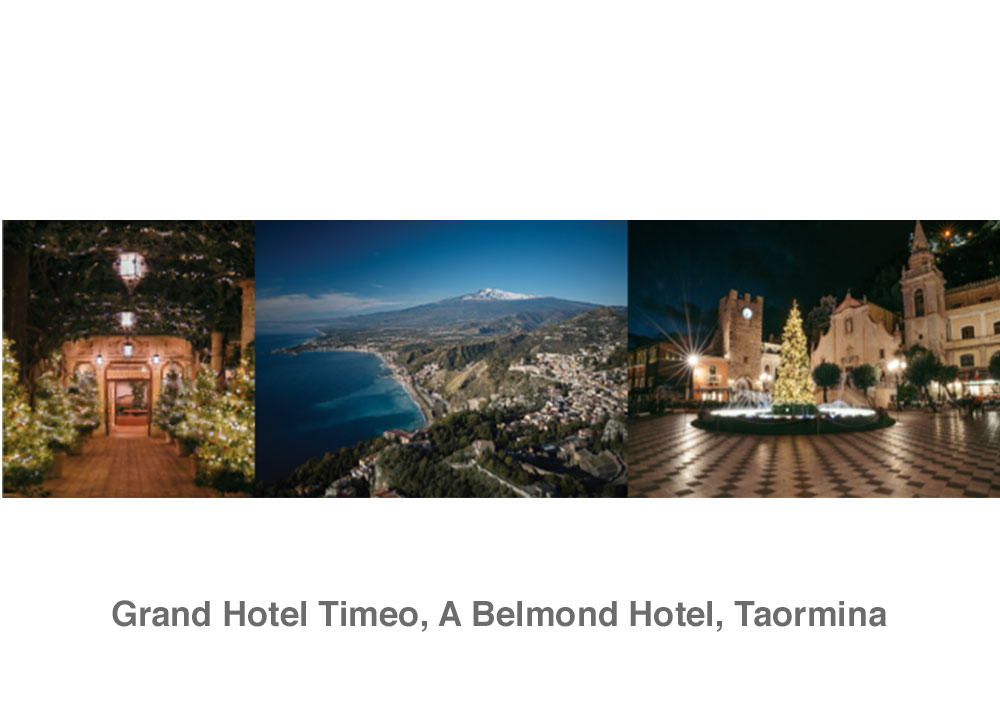 Grand Hotel Timeo, A Belmond Hotel, Taormina, is the perfect destination to bask in the beauty of Sicily. The hotel gazes out across the coast of Mount Etna, promising authentic experiences and gastronomical adventures. Open for the winter season, the property offers an enchanting experience to savour Sicily through a wide range of activities.
Guests can indulge in a three-day stay at Grand Hotel Timeo with a private breakfast and exclusive lunch inside the exquisite Baroque noble palaces of Noto, followed by a visit to the incredible atelier of the artist Sergio Fiorentinom. Guests will also meet the owner and master pastry chef Corrado Assenza, a true pioneer of the art, whose cannoli and ice-creams are pure magic made of local ingredients. The following day, guests will take part in one of his masterclasses organised at the hotel, followed by an experience they will never forget – a dinner prepared by Corrado Assenza and Roberto Toro, Chef of Michelin-starred Otto Geleng Restaurant.
In December, the "sweet weekends" arrive at Grand Hotel Timeo – weekends dedicated to typical pastries of the Sicilian tradition where a room will be transformed into a cooking class and Sicilian pastry chefs will prepare the most iconic traditional desserts. Guests can usher in new beginnings when opting for a Christmas brunch with a view, and a sparkling New Year celebration as the coast shimmers with fireworks at the year-end party overlooking Mount Etna.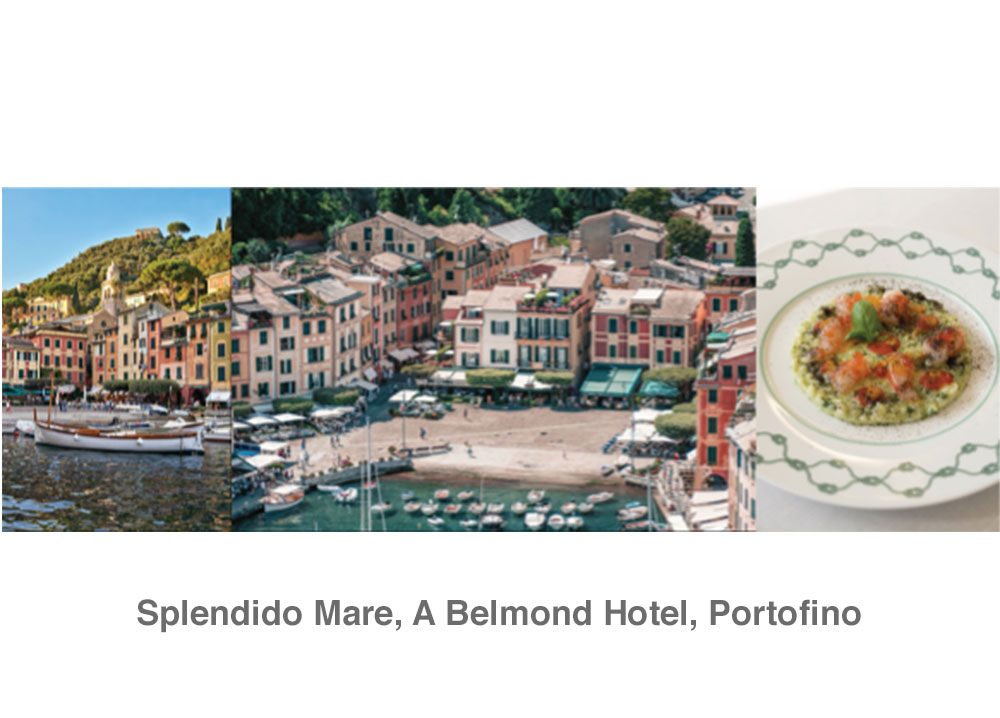 Splendido Mare, A Belmond Hotel, Portofino will lure guests away with views of the picturesque harbour. The hotel offers Cinque Terre tours where guests may uncover the best of the famous UNESCO World Heritage Site, one of Italy's most precious treasures, including exploration of five quaint villages that are linked by a coastal path that winds through vineyards, sandy beaches and mesmerising rocky seascapes.
The end of year party at Portofino will be a perfect way to celebrate the old and welcome the new. Guests can dress to impress and prepare for the new year while indulging in the most gourmet of Christmas lunches in Piazzetta at Splendido Mare. Guests can also be part of an authentic Italian festive atmosphere and to immerse in the local culture by visiting the Portofino Natural Park or learn more about the local wines at Coppelli's Cellar and Grotto.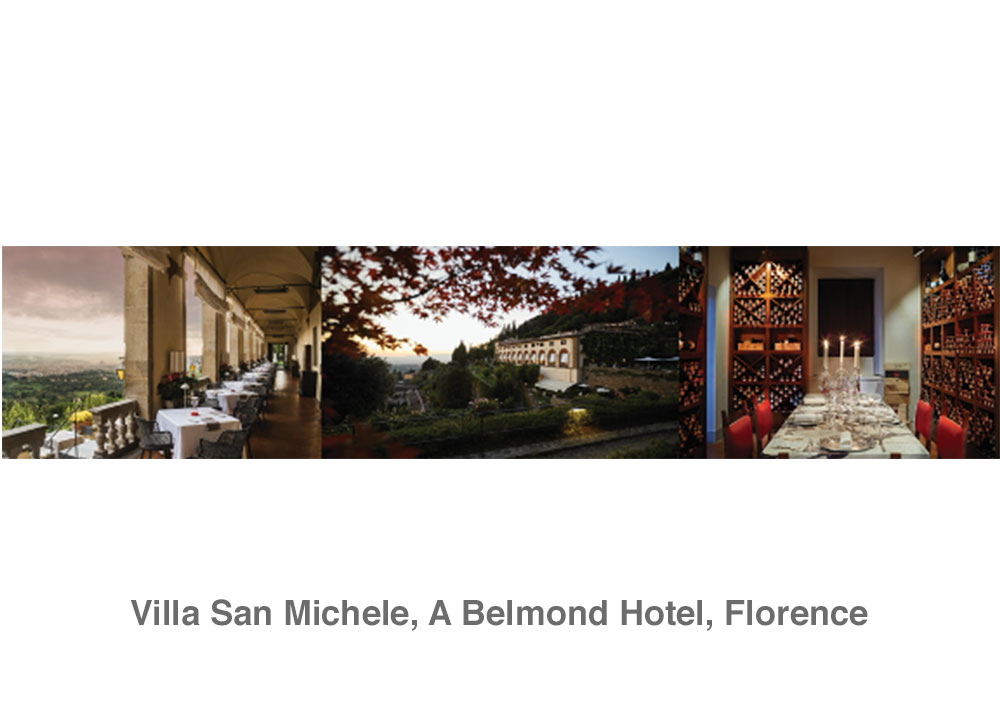 Villa San Michele, A Belmond Hotel, Florence, blends 14th century artistry with the region's ethereal beauty, renowned for its craftsmanship. On 10th and 11th November, truffles will be celebrated in the company of Savini Tartufi, a historical Tuscan family of truffle hunters for four generations. Dishes will be accompanied by expert wine pairings in collaboration with Prunotto, the historic Piedmontese winery estate, located in the prestigious Langhe wine area. The following day, after an overnight stay at the Villa, the Savini family will welcome guests to their property in Forcoli (Pisa) for an exciting truffle hunt and lunch.
Guests can look forward to celebrating a magical Christmas in Florence. Between 5th to 12th December visit the 'Art of Making' Christmas market with local craftspeople; on 7th December, savour Dante Alighieri-inspired afternoon tea featuring poetry readings; on 25th December, indulge in Christmas Lunch at Ristorante Villa San Michele; and finally, ring in the brand new year with a New Year's Eve celebration and New Year's Day lunch to remember, at the Villa San Michele, A Belmond Hotel, Florence.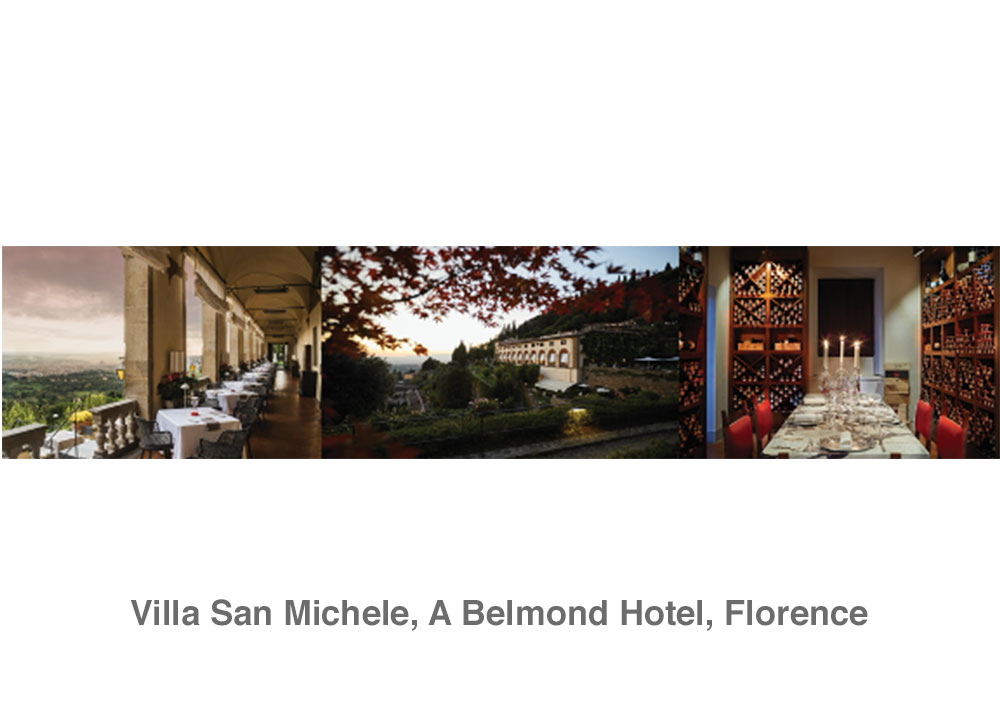 Located in the heart of Italy, Castello di Casole, a Belmond Hotel, Tuscany is a magical destination and the perfect setting to experience aristocratic rural life paired with contemporary style surrounded by rolling hills and sprawling vineyards. Castello Di Casole is a 10th century estate, lovingly restored and offering a lavish experience in a world of comfort, elegance and world-class dining.
Guests can indulge in Stargazing and experience the enchanting Tuscany skies for a memory of a lifetime. At Castello Di Casole, experience mesmerizing constellations from the best night sky in Italy or choose to experience truffle hunting to search for the rarest and finest truffles on earth in Tuscany with the company of an expert guide and Lagotto Romagnolo dogs. Guests will have the opportunity to also enjoy an exclusive truffle experience at Essere Spa followed by an irresistible four-course truffle-inspired dinner created by Chef Daniele Sera.