Dawn of an Era Of Well-Being - New Paths To A Better World
Co-authored by Frederick Tsao, Founder of OCTAVE Institute and SANGHA Retreat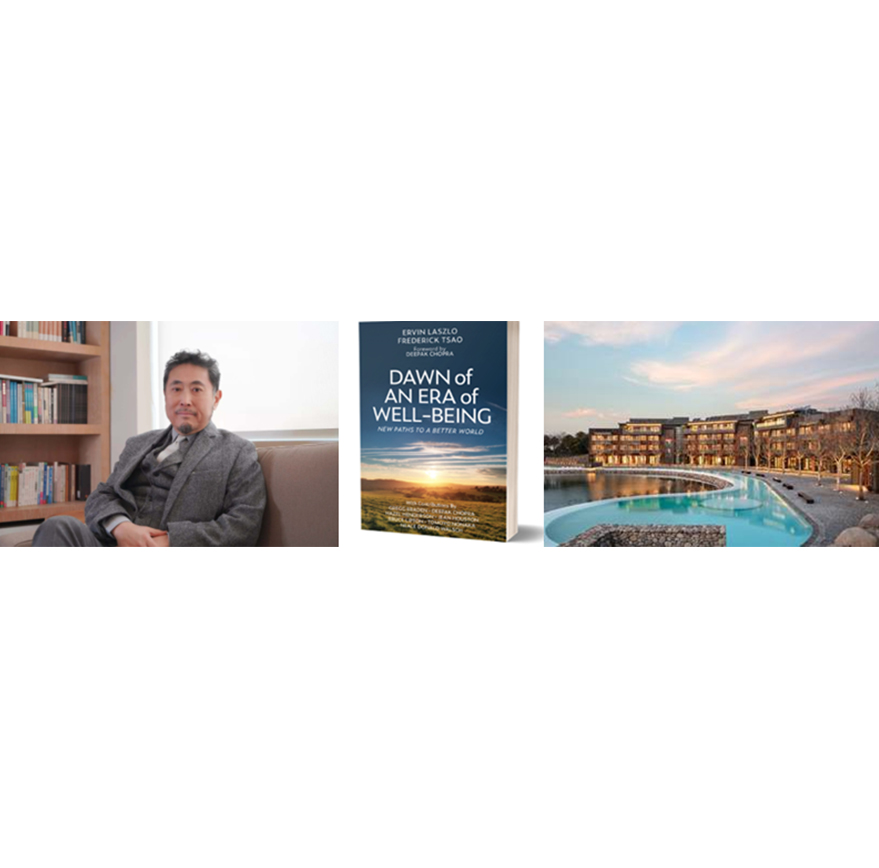 On behalf of OCTAVE Institute and SANGHA Retreat, we are pleased to share with you that Frederick Tsao, the founder has co-authored Dawn of an Era of Well-being: New Paths to a Better World which will launch on 19th October 2021 worldwide. Offering practical approaches for creating a better world and a new way of consciousness for humanity, this boundary-pushing work underpins Tsao's ground-breaking mindful living programme at SANGHA Retreat, now acknowledged as one of the world's most progressive well-being centres.
Humankind faces monumental challenges ranging from the sustainability of natural resources, climate change, wealth inequalities, breakdowns in social structures, the impact of artificial intelligence, and of course, the threat of pandemics. In the depths of our global crisis, the writers gather rich insights, concepts and principles with fresh perspectives around how to navigate the uncharted waters in which we sail. Tsao joined Ervin Laszlo, Hungarian philosopher of science, systems theorist, integral theorist, with the contributions by Gregg Braden, Deepak Chopra, Hazel Henderson, Jean Houston, Bruce Lipton, Tomoyo Nonaka, Neale Donald Walsch, exploring new paths toward creating a better world: an era of well-being.
Born in Hong Kong, educated in the West and holding Thai nationality, Tsao now spends most of his time between Singapore and China. As a thought leader in quantum theory, Tsao believes that the future of humanity lies in the symbiosis of science and spirituality. That only by combining ancient wisdom with our scientific knowledge of consciousness can we achieve a truly advanced state of collective wellbeing.
Founded by Tsao, OCTAVE Institute offers a platform for research, mindful learning and holistic wellness, which provides a foundation for growth towards a purposeful life, mindfully lived. An integrated, immersive sanctuary located in Suzhou, China, SANGHA Retreat is a key component of the Institute and is widely recognized as China's most innovative well-being centre, a pioneer combining the ancient wisdom of the East with the latest in Western science.