DESIGNED BY BLINK DESIGN GROUP, ROKU KYOTO WELCOMES GUESTS THIS FALL SEASON
LXR Hotels & Resorts, Hilton's First LXR Property in Asia Pacific
The modern interpretation of Kyoto's rich heritage and culture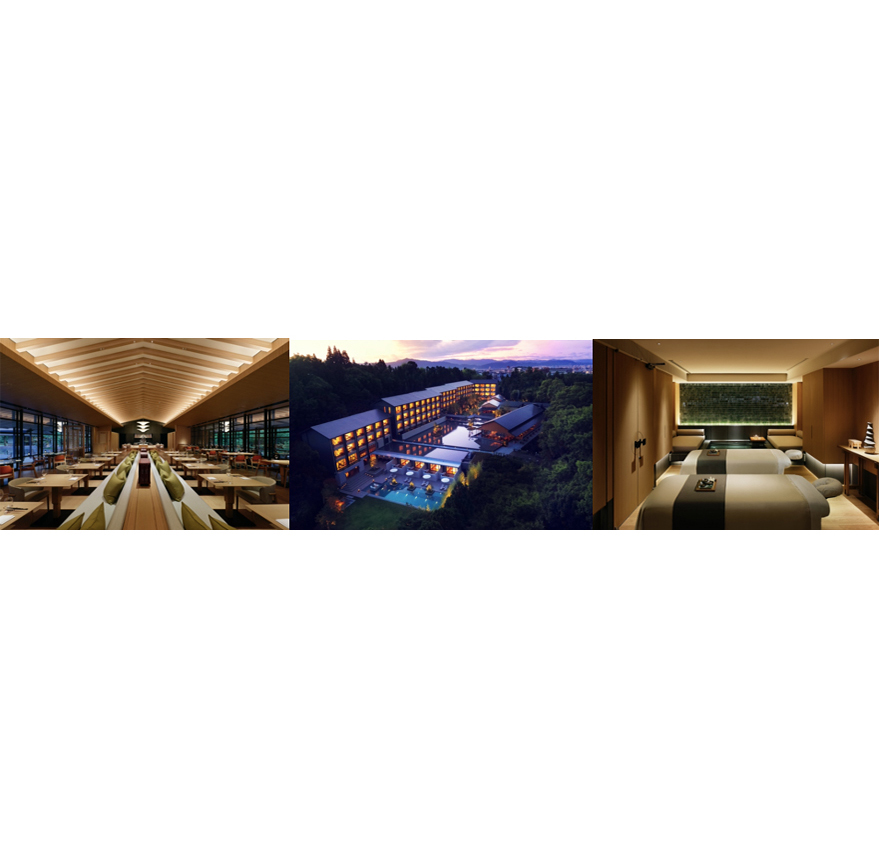 On behalf of BLINK Design Group, we are delighted to announce ROKU KYOTO, LXR Hotels & Resorts has officially opened its doors to guests this fall season. The first LXR resort under the Hilton brand in Asia Pacific, the property is inspired by the beauty and simplicity of Japanese culture and craftsmanship. ROKU KYOTO's design is woven seamlessly by BLINK, integrating aspects of traditional Kyoto with a contemporary design ethos into the interior design to realise a modern interpretation of Kyoto; home to the notable and idyllic Japanese gardens, historic architecture and authentic tea houses.
Designed by Visionary Clint Nagata, Founder and Creative Partner of BLINK Design Group, BLINK's design is brought to life through a series of lacquerware and wooden elements that incorporates traditional and contemporary essences to envision a rich cultural backdrop in each distinct area while mirroring the overall design of the resort. The 114 elegantly curated rooms and suites ranging from 50 sqm to 110 sqm overlooks an awe-inspiring mountainous scenery exudes a zenith of comfort and serene sophistication. The culinary indulgence and scenic beauty of the river abounds at ROKU's dining venue. Adjacent to the Tenjin River, the Pavilion features three distinct dining zones where guests can savour all-day dining with the finest locally sourced seasonal ingredients. The magnificent natural views unveiled from the windows transform through seasons, seamlessly projecting the picturesque landscape of the river and water features, offering guests a unique dining experience at different times of the day.
Inspired by the stalks of bamboo in Kyoto's forests, The Spa Access Rooms and Suites are equipped with a full terrace and a natural onsen hot spring, allowing guests to truly connect with the Zen spirit of Kyoto. The calm and peaceful interior invites guests to blissfully soothe away from the outside world and reinvigorate the body, mind and spirit. The pervading sense of the interior experience fuses the "KARAKAMI" traditional crafted paper wall covering, while the colour palette is accentuated by earth tones to create a calm atmosphere. Each room is elegantly designed with refined washi paper framed in a wooden lattice to resemble the ambiance of traditional "MINKA", the Japanese home in celebration of the exceptional craftsmanship and cultural references.