VERONICA BERTOZZI appointed CEO at MSGM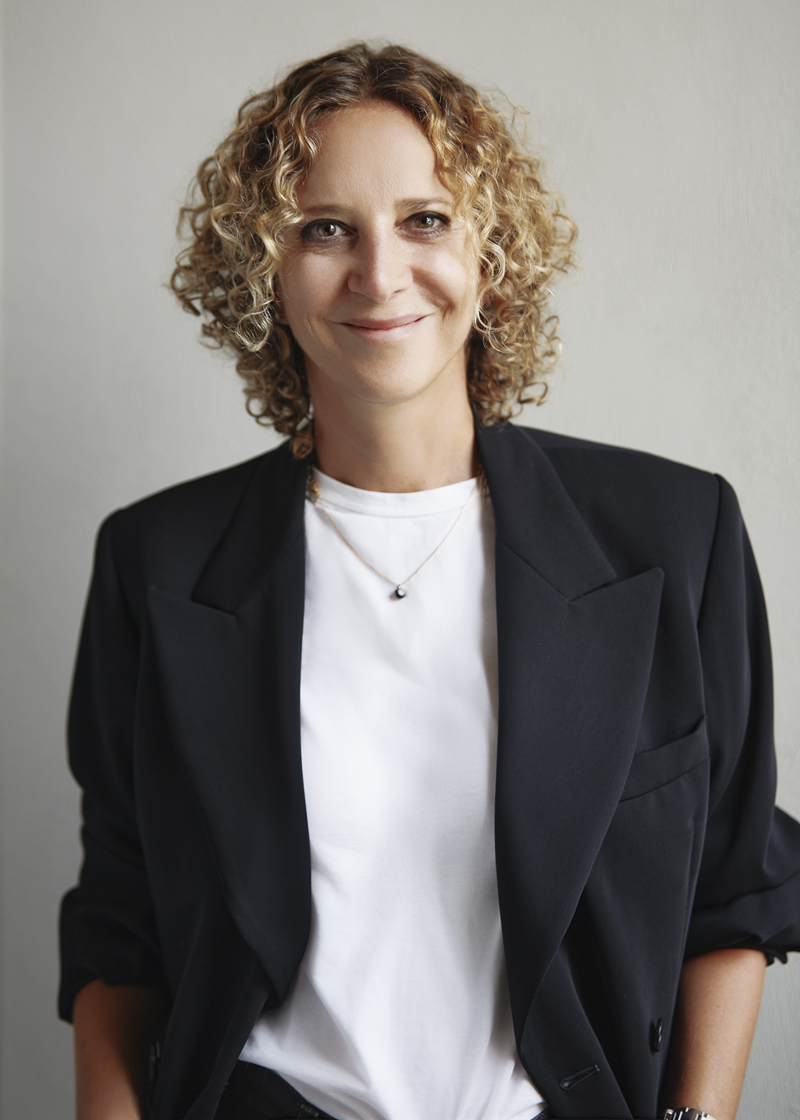 MSGM officially announces that Veronica Bertozzi has joined the company: she has been the Chief Executive Officer since summer 2021.
"I am proud to have joined the MSGM family and to take on an important professional challenge which I shall face with enthusiasm. MSGM is a brand with enormous potential that has proved to have a distinctive character and a unique DNA. Today more than ever, it is ready to assert itself as a big name in the industry, without losing sight of the youthful and innovative style that distinguishes it, and indeed focussing on those qualities with even greater commitment. The future of fashion belongs to the new generations and MSGM is able to address them in a way that few of its competitors can, covering a very important market share," says Veronica Bertozzi.
Her nomination, after fourteen years at Stella McCartney, the last of which she spent as EMEA President, is part of a change in strategy: after years of growth and success with the support of multi-labels showroom partners, the Brand has decided to create an independent structure entirely internalising the commercial division.
In 2022, MSGM will move into new headquarters, a new location where all the brand's activity will be concentrated and from which it will operate its new worldwide sales showroom, with a new team organised by markets, to present womenswear and menswear ready-to-wear collections, the sustainable Fantastic Green capsule, as well as shoes and accessories.
The shoes and accessories division will be the focus of a development and strengthening strategy, with the medium term aim of turning it into a core business that can support the Brand's growth and positioning. New Italian designers and suppliers will contribute their expertise to the project which will see the introduction of seasonal and ongoing hero products: recognisable designs with a strong and individual identity.
MSGM business is currently very strong in Europe and in Asia (Korea, Japan, China) and by expanding its accessories market, the Brand is aiming to further strengthen its presence in its core markets while staying loyal to its DNA.
The change of pace will be clear in the Autumn / Winter 2022 collection, but the Spring / Summer 2022 show, that will mark MSGM's return to the catwalk on September 25th, will give a taste of the new strategy with targeted additions from the shoes and bags division.
Thanks to this strategy, MSGM is expecting its future growth to considerably exceed predicted results for 2021, when the company already counts on returning to 2019 pre-Covid results.
"I am delighted that MSGM can rely on the solid experience accumulated by Veronica Bertozzi, an extremely competent manager with deep knowledge of the sector. MSGM is a Brand with great growth potential that the new management structure will certainly be able to exploit;" says Roberta Benaglia, CEO of Style Capital, the asset management company that holds a 32% share of MSGM.
"With Veronica Bertozzi, we are already working on the future of MSGM. I am thrilled to have her on board and to write the next chapter of the Brand's history with her," adds the Creative Director, Massimo Giorgetti.