479
Burberry to host major photography exhibition, 'Here We Are'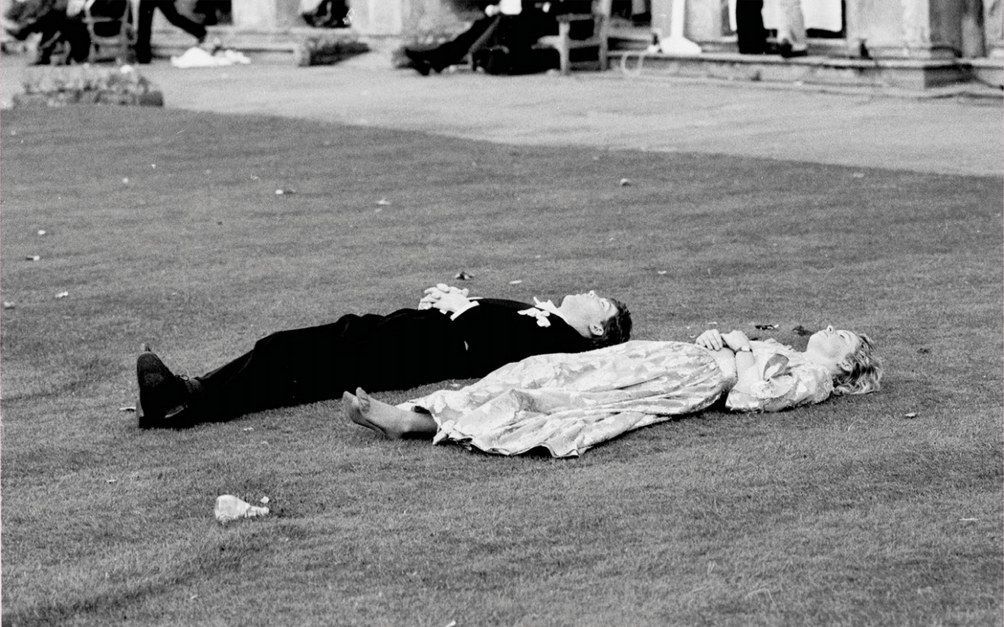 Dafydd Jones, Magdalen Commemoration Ball, Oxford, 1988 © Dafydd Jones
Burberry to host major photography exhibition exploring the British way of life and character at its new show venue

'Here We Are' will bring together the work of over 30 of the 20th century's most celebrated social and documentary photographers, from 18 September–1 October 2017

• Highlights include:
• Never-before-seen prints by Shirley Baker and Ken Russell
• Karen Knorr's portrayal of Belgravia in 1979
• Charlie Phillips's photographs of his local Notting Hill community
• Brian Griffin's unconventional portraits of British businessmen
• A presentation of work by photographer Alasdair McLellan, who Burberry announces today as its latest creative collaborator, will also be included in the exhibition
• The exhibition will be displayed over three floors of Burberry's new show venue Old Sessions House in Clerkenwell, which will open to the public for the first time since its restoration London, 29 August 2017

'Here We Are' is curated by Christopher Bailey, President and Chief Creative Officer, Burberry, and Lucy Kumara Moore, writer, curator and Director of Claire de Rouen, and co-curated by Alasdair McLellan, and will feature over 200 works by photographers including Dafydd Jones, Bill Brandt, Brian Griffin, Shirley Baker, Jane Bown, Martin Parr, Jo Spence, Ken Russell, Charlie Phillips, Karen Knorr, Janette Beckman and Andy Sewell.

Held over three floors in the rooms of Old Sessions House, Burberry's new show venue in London's Clerkenwell, 'Here We Are' will be divided into themes which reflect different aspects of the British way of life. The exhibition will showcase important bodies of work by individual photographers as discrete, monographic presentations, alongside the thematic displays.

Burberry also today announces a new creative collaboration with photographer Alasdair McLellan, which will include him capturing portfolios of images for the brand. Images will be revealed from today on Burberry's social platforms, with new portraits being unveiled throughout the next few months.

To celebrate this collaboration, 'Here We Are' will also feature a special presentation of over 70 photographs by McLellan – the largest number of his works shown to date. The presentation will include four bodies of work taken in England, Northern Ireland, Scotland and Wales, alongside previously unseen photographs.

Inspired by the spirit captured in British social portraiture, Burberry's September collection for men and women will be presented at Old Sessions House on Saturday 16 September at 7pm. The entire collection will be available for immediate purchase globally, and will also be exhibited at Old Sessions House.