499
Burberry September 2017 show inspires new Burberry Runway make-up look and new Runway Collection available to shop now
London, 16 September 2017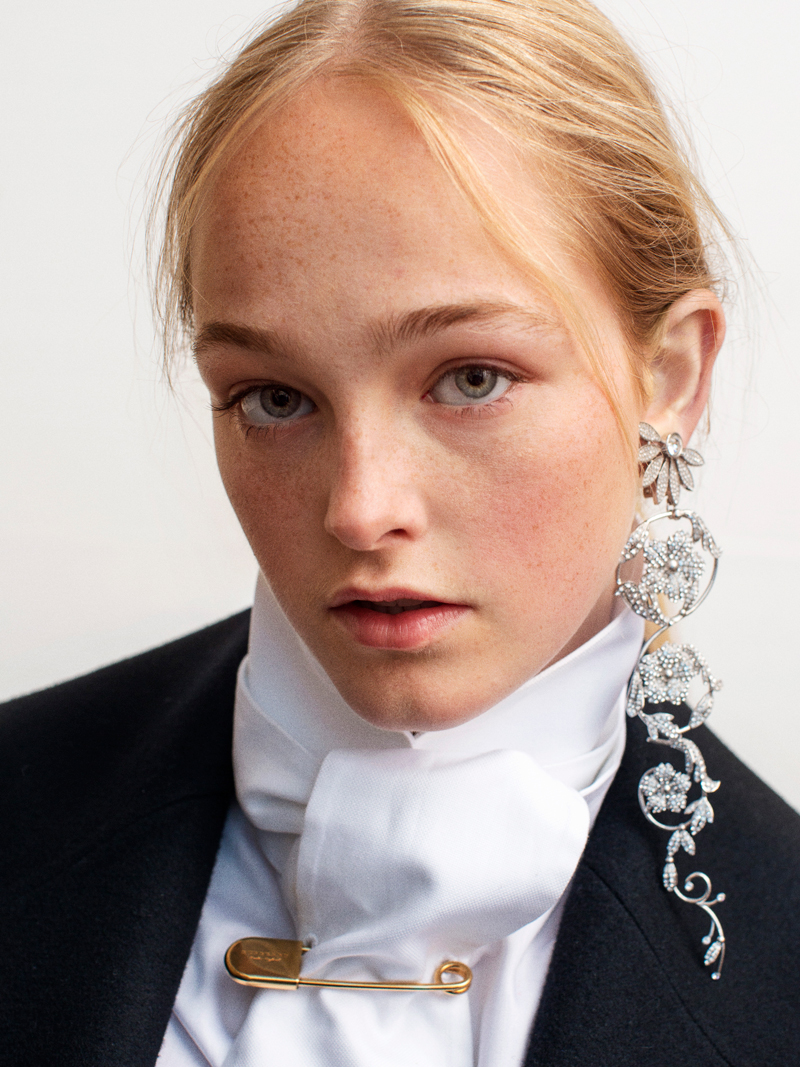 Burberry today unveiled its latest make-up look and Runway Collection during its September 2017 show. The Runway Collection complements the tartans, sheer fabrics and sorbet shades seen at the Burberry September show and is available to shop now.
Developed by Burberry Make-up Artistic Consultant Wendy Rowe, under the creative direction of President and Chief Creative Officer, Christopher Bailey, the look celebrates the individual. Inclusive, honest, real and without boundaries, this fluid representation of 'people as they are' reflects the world around it and features:
• Cashmere skin – with nuances and imperfections on show, celebrating the fluidity of an individual
• Subtle definition under the eye to give the illusion of depth and realness
• Lips pared-back and dialled down, their natural colour muted with satin textures
THE LOOK
FACE
Cashmere Concealer
Ivory No.00; Porcelain No.01; Honey No.04; Warm Nude No.06; Warm Honey No.08;Chestnut No.10
Cashmere Compact
Light Honey No.10; Ochre Nude.No.12; Ochre No.20; Rosy Nude No.31; Honey No.32; Almond No.43
EYES
Face Contour Medium No.01
Full Brows Barley No.01; Sepia No.02; Ash Brown No.03;
LIPS
Lip Colour Contour Medium No.03; Dark No.04
APPLICATION TIPS BY WENDY ROWE
FACE
• Apply a thin veil of Cashmere Concealer to knock out any red tones in skin. Tap over blemishes and pat, then blend it out to diffuse the look of flaws without erasing the realness of skin.
• For a natural, diffused complexion, apply Cashmere Compact over the entire face with a face brush, including the eyelids and around the nose, to take down shine and erase any highlights – allowing the face to create its own depth.
EYES
• Apply Face Contour in Medium No.01 over eyelids and under the eye before blending with fingertips to create depth and definition.
• Mascara-free lashes create a youthful, soft look that feels fresh, contemporary and unexpected.
• Brush eyebrows into place and fill in gaps with the liner end of Full Brows for subtle definition.
LIPS
• Tone down the natural colour of lips with Lip Colour Contour in Medium No.03 or Dark No.04. Work it from the middle of the lip outwards before blending hard lines with fingertips.
• For a bolder look, contrast natural matte skin with Lip Velvet in Poppy Red No.433 pressed on with fingertips to soften the lip line.
Burberry make-up is available from Burberry.com and selected Burberry stores and retailers worldwide.