CHANEL ROUGE ALLURE 2018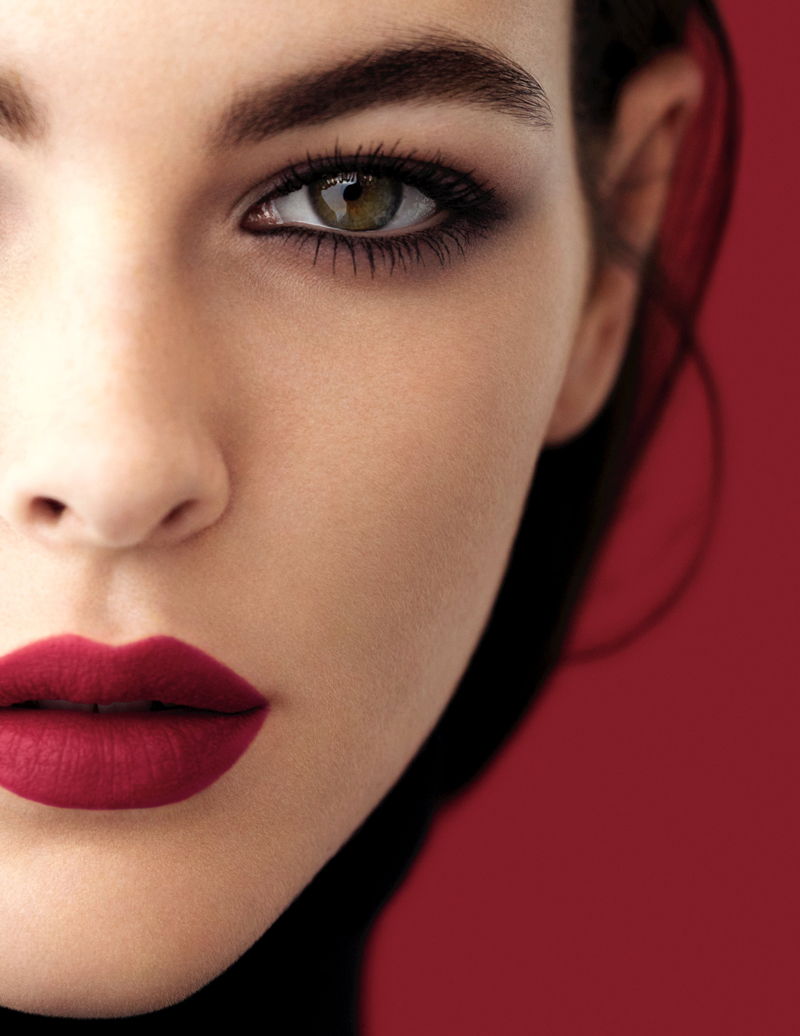 « I try not to constrain the wearing of colour to notions of 'day' or 'night'; I want women to be free to choose the effect that suits them. » – Lucia Pica
Increasing extremities of matte introduce a contemporary edge to the luminous colour lexicon of ROUGE ALLURE. Beloved ROUGE ALLURE VELVET lipstick lends its longwearing smoothness to four new matte shades, whose rosy caramels, soft pinks and plums offset powerful eyes. The ROUGE ALLURE VELVET EXTRÊME lipsticks offer new magnitudes of colour – maximum visual impact without relinquishing creamy luxuriousness. The six colours brazenly match the drama of the eyes in a selection of intense berry-, burgundy- and orange-reds.
« There's still comfort, it's just creamier and the reds are very powerful and bold. » – Lucia Pica
Ultimate light absorption completes the vision for Rouge Allure Collection 2018, courtesy of ROUGE ALLURE LIQUID POWDER. Its powdery consistency turns upon contact with the lips, guaranteeing lasting comfort and an ultramodern look.
ROUGE ALLURE VELVET EXTRÊME
CHANEL pushes the existing limits of matte to the extrême with a new lipstick that goes beyond matity. ROUGE ALLURE VELVET EXTRÊME is an extremely matte lipstick with a second-skin effect and a comfortable texture that offers an intense and longwear makeup result.
It ensures perfect color intensity thanks to ultra-micronized pigments combined with a unique complex composed of matcha tea, almond oil and vitamin E. The association of natural rice and magnesia powders provides a strong mattifying power, as well as a soft sensation and smoothing action on lips.
In 2018, and for the first time ever CHANEL reinvents the packaging of ROUGE ALLURE in a full black matte version.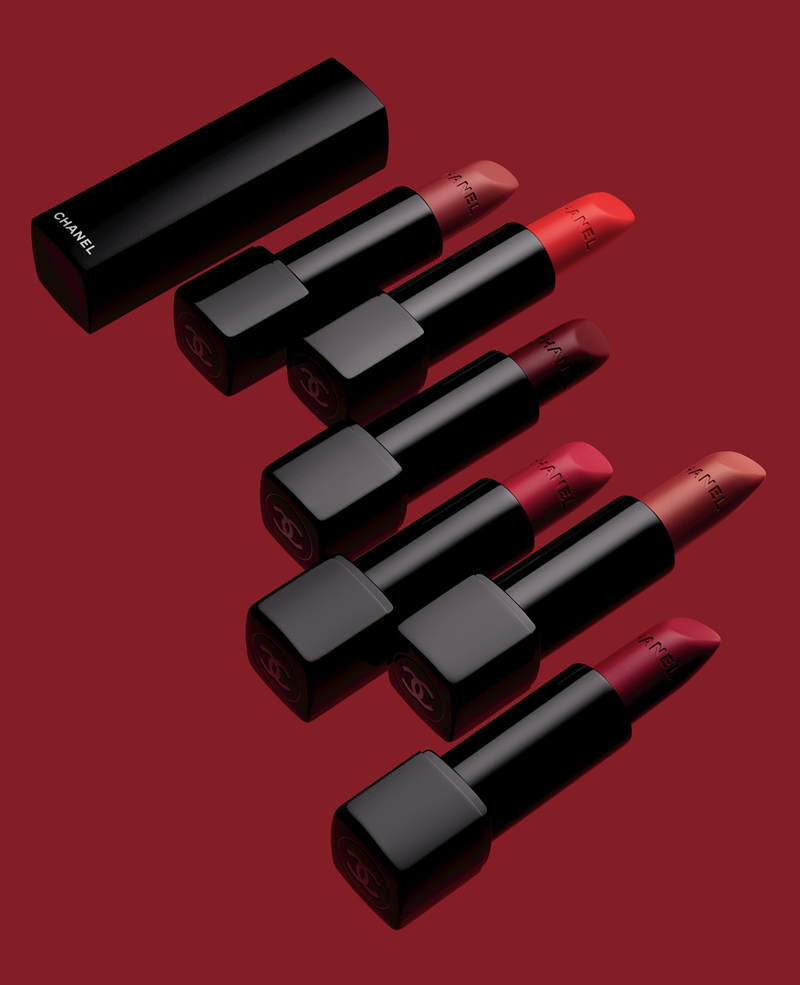 6 SHADES
102 Modern : A caramel beige
110 Impressive : A bright orange
112 Idéal : A red
114 Épitome : An intense raspberry
116 Extrême : A warm burgundy
118 Éternel : A rosewood beige
ROUGE ALLURE LIQUID POWDER
ROUGE ALLURE LIQUID POWDER is a new generation of matte liquid lip color that creates an exceptional, soft powdery sensation on lips for a unique blur-matte long wear result. Its sensorial creamy second-skin texture surprisingly glides and smoothes lips at application to provide comfort and a weightless feeling.
ROUGE ALLURE LIQUID POWDER stands out with its six vivid colors with buildable intensity thanks to ultra-micronized pigments and a specific light transparent oil ensures their optimized dispersion.
Its sensorial foam applicator is integrated into a colorful squeezable packaging for easy, addictive and on-the-go use.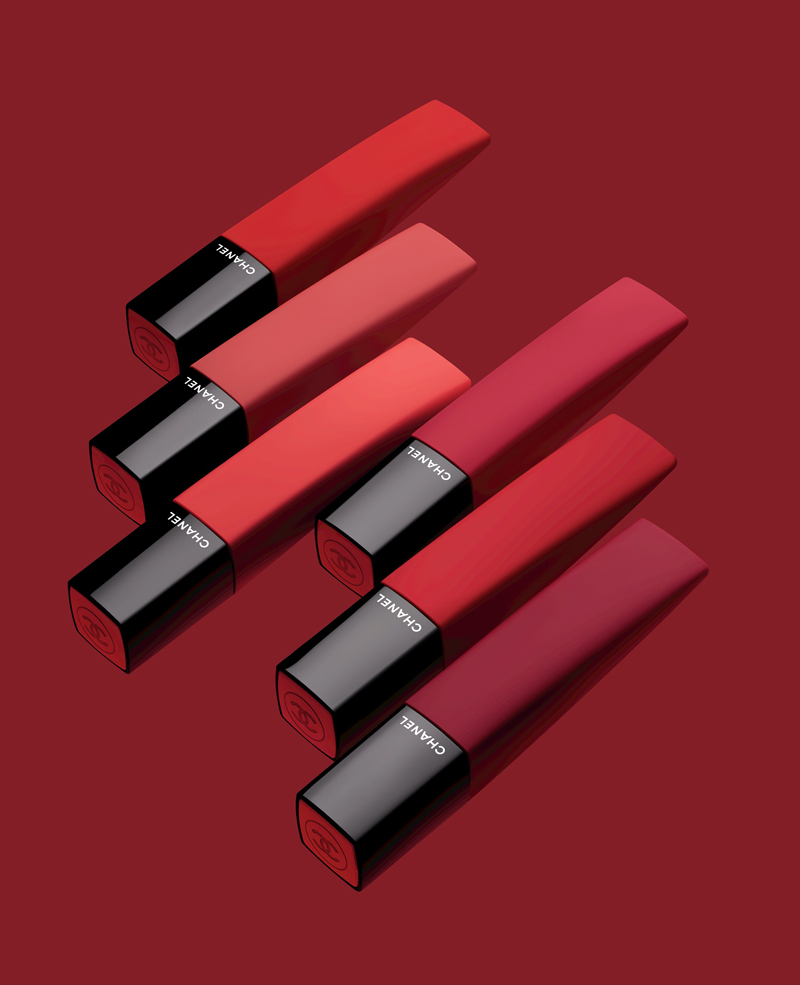 6 SHADES
950 Plaisir : A bright light pink
952 Évocation : A beige pink
954 Radical : A bright orange
956 Invincible : A bright red
958 Volupté : A red raspberry
960 Avant-Gardiste : A warm deep burgundy