589
Dior introduces 5 J'adore sensual fragrances for every woman
Ms. Pasica Silapajan, Country General Manager of LVMH Perfumes & Cosmetics (Thailand) Ltd. presided over the launch of J'adore by Christian Dior, introducing five all-time best-selling fragrances exceptionally created with the most noble floral materials, namely L'or, L'adsolu, Eau De Parfum. Eau De Toilette, and InJoy. Elegant and exquisite, the uniqueness of each fragrance was portrayed through five J'adore Muses – Sonia Couling, Sittharmanin Susamawathanakun, Nana Rybena, Ingfah Damrongchaitham, and Kimberley Anne Tiamsiri. The event, held at Hall of Fame, Siam Paragon, was crowded with a number of familiar faces including Waruttha Imraporn, Charattha Imraporn, Charada Imraporn, Pimpatchara Vajrasevee, Kerika Chotivichit, Nicole Kittivat, and Camilla Kittivat.
White, pink, gold, and beige are the colors that represent J'adore and they were used to decorate the entire event which came alive by both celebrities and beauty bloggers who were searching for their own signature fragrance. The J'adore PhotoBooth also proved to be a hit as everyone wanted to capture this memorable moment with their favorite perfume. In addition, three notable illustrators had been invited to draw portraits of the guests – Hathairat "Oh" Charoenchaichana (Ohfuton), Piyanart "Kapi" Tonmalee (Kapiz), and Nualtong Prasanthong (Nualtong).
During the event, celebrity guests expressed their impression on J'adore. Waruttha Imraporn or Noey said, "Personally, I love refreshing floral fragrances. I'm an active person. I go to the gym a lot and enjoy outdoor activities. That's why I prefer floral fragrances that are not too intense. I think fruity scents are too sweet for me. Obviously, Dior J'adore is one of my favorites, so I'm overjoyed to be a part of this event."
Peeraya Pomasa or Erk-Erk, famous beauty blogger also told us how she felt about the event: "I'm the biggest fan of J'adore, so I'm thrilled to just be invited. I knew it was going to be a splendid event. However, the atmosphere today is quite warm and cozy. I was able to meet a lot of fellow bloggers and also the five fabulous J'aDore Muses. My personal favorite is J'adore Injoy because the fragrance is refreshing yet long-lasting. Actually, every single one of them is great and unique in its own way. The packaging is also highly elegant, enhancing the feminine charm of those who wear it."
As General Manager of LVMH Perfumes & Cosmetics (Thailand), Pasica Silapajan gave a speech; "J'adore fragrances are made from the most beautiful flowers grown at Dior's exclusive estates in the town of Grasse in France. Created by the legendary François Demachy, Dior Perfumer-Creator, J'adore fragrances are truly exceptional as the scents epitomize the ideal of a modern-day woman who is lavishly indulgent, elegant, and impeccable. Dior desires to be your everyday companion that makes you feel confident and proud of your femininity."
To illustrate the image of J'adore, in this event, five women with distinguishing style were selected to represent each of J'adore fragrances. The J'adore Muses – Sonia Couling, Sittharmanin Susamawathanakun, Nana Rybena, Ingfah Damrongchaitham, and Kimberley Anne Tiamsiri – all have uniquely appealing personality and interesting lifestyle that fits the image of each J'adore fragrance.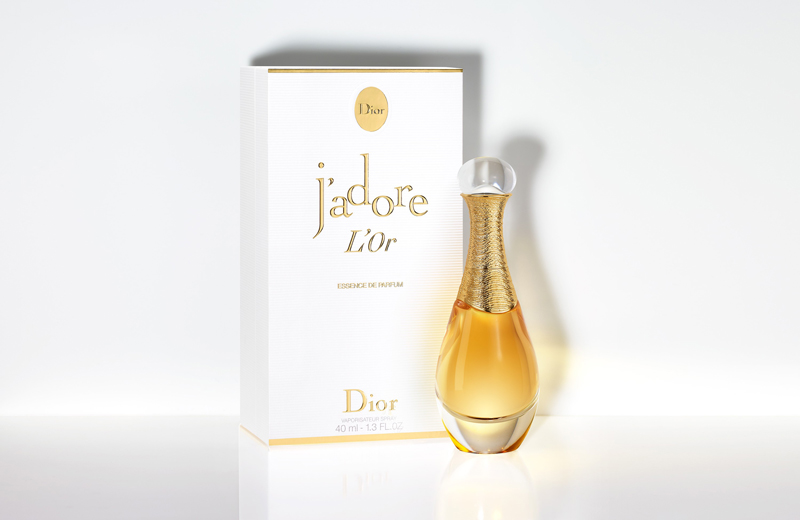 J'adore L'or Essence De Parfum Spray 40 ml
Refined and alluring, Sonia Couling is a supermodel who has a cool yet warm personality. A rarity, no different from J'adore L'or, an extremely concentrated Pure Parfum, combining the sweetness of vanilla, May rose which blossoms only once a year, and jasmine from Grasse. The May rose and jasmine, in particular, are rare ingredients. Thus, no one is more suitable to be the Muse of J'adore L'or than Sonia Couling.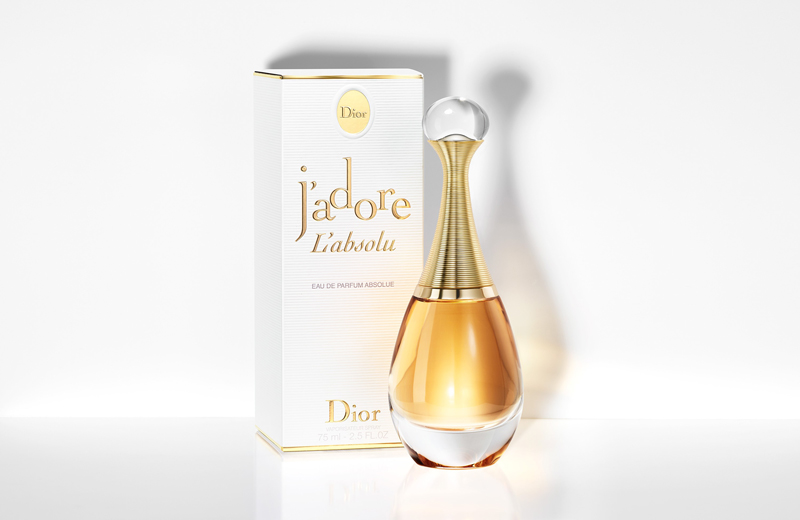 J'adore EDP Absolue Spray 75 ml
Smart and stylish, Sittharmanin "Pam" Susamawathanakun is the walking definition of confident working woman who shines brightly with J'adore L'absolu. The fragrance was previously known for its sensual ylang-ylang extracts. However, in 2014, J'adore L'absolu was reformulated, removing ylang-ylang and enhancing the scent of Damask rose which represents the allure of a woman and Sambac jasmine from Bhutan and India, adding a mysterious layer that no one can overlook. The fragrance goes hand-in-hand with Pam who is the ideal image of a modern-day working woman, who nevertheless maintains such compelling lifestyle that everyone wants to know more about.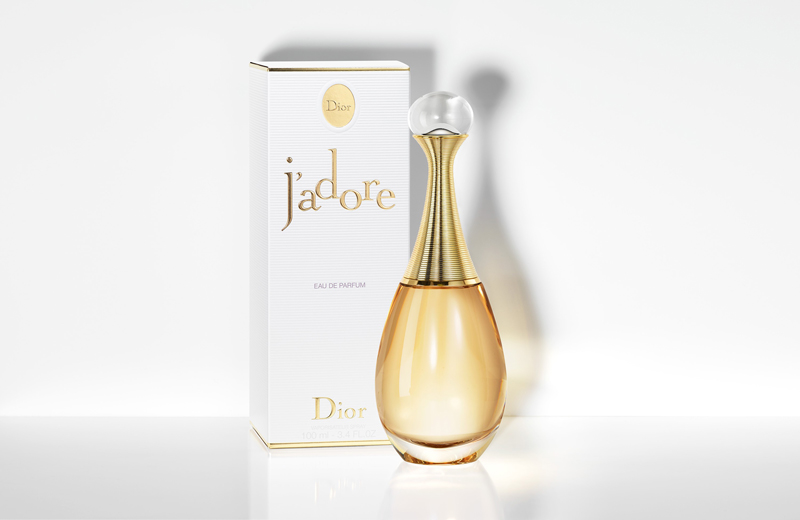 J'adore Eau De Parfum Spray 100 ml
Another aspect of femininity can be found in Nana Rybena whose positive energy easily makes those around her fall in love with. The fragrance most suited for Nana is none other than J'adore Eau De Parfum or EDP, one of Dior's most popular long-lasting fragrances. Main ingredients of the EDP include concentrated essence of ylang-ylang, jasmine, and a touch of Damascus rose. It is the ideal bouquet, exuding a gentle lovely scent perfect for a cheerful and active woman like Nana.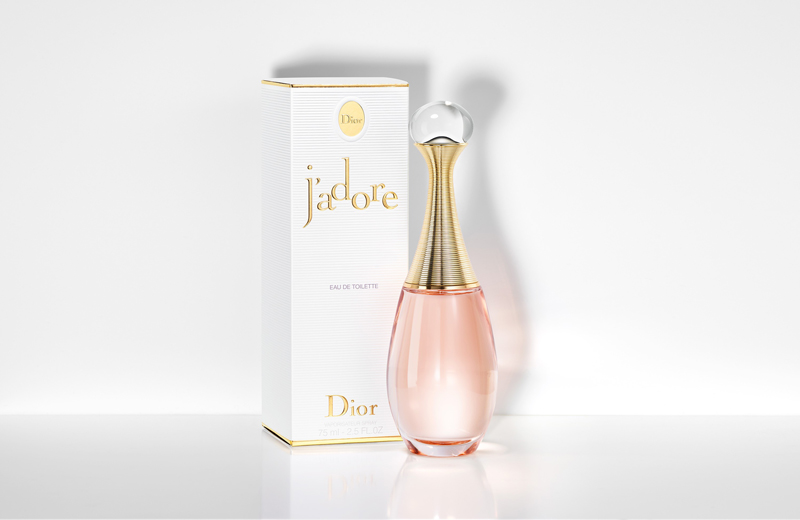 J'adore Eau De Toilette Natural Spray 100 ml
Ingfah Damrongchaitham is vigorously energetic every time we see her. She loves exercising and always takes good care of herself. As a result, Ingfah is invariably overflowed with energy, giving us the same feel as J'adore Eau De Toilette or EDT. The characteristic of the EDT is defined by the mixture of zesty Italian Mandarin, lovely Damascus Rose, and sweet Magnolia. The outcome is a fresh sensual fragrance for a girl who always strives to do her best every day like Ingfah.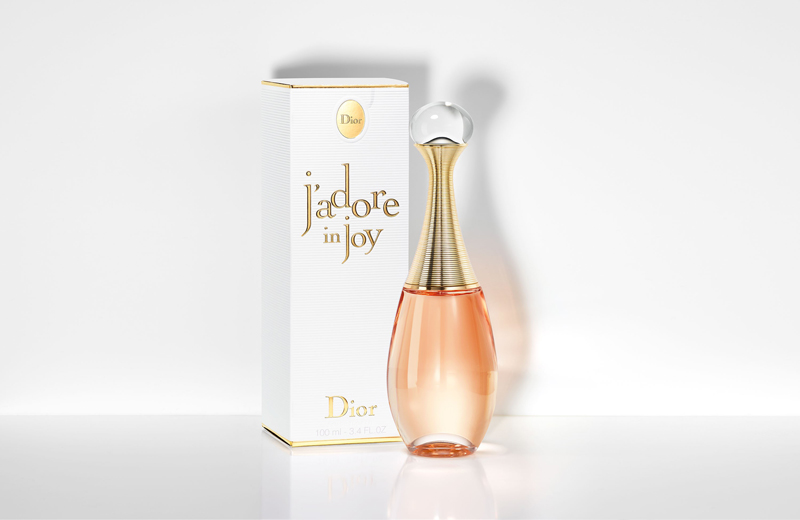 J'adore InJoy EDT Natural Spray 100 ml
The image of J'adore is an enchantingly elegant and tastefully charming lady and no one fits this definition better than Kimberley Anne Tiamsiri, a talented and joyful actress who is the Muse of J'adore InJoy. The fragrance has become a favorite for many girls with its surprising salty accord that reminds them of the sea. Included in this unique bouquet are Jasmine Sambac, tuberose, ylang-ylang essence, and a tinge of neroli. The literal smell of joy, J'adore InJoy is the best fit for a sparkling girl like Kimberley.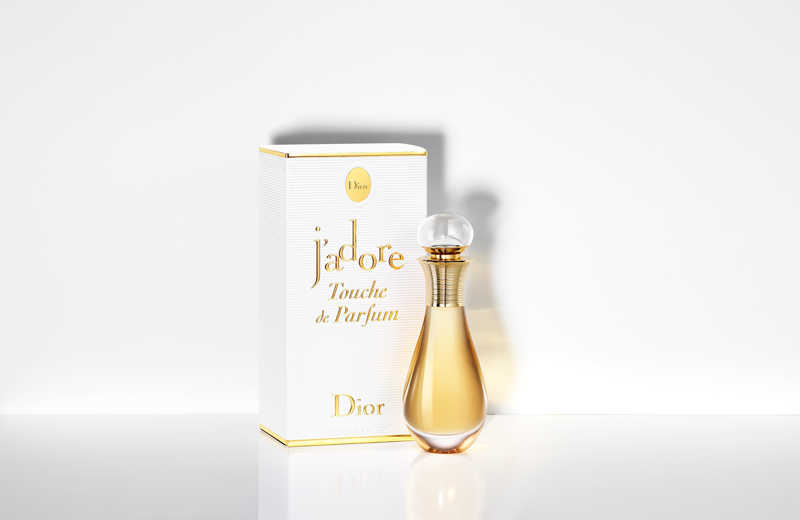 J'adore Touche De Parfum 20 ml
Last but definitely not least, J'adore Touche de Parfum is one of the brand's most fascinating creations. The perfume integrates only the finest raw materials from every corner of the world, including Jasmine Sambac from India, Damascus Rose from Turkey, and sandalwood from Sri Lanka. The quality that makes Touche de Parfum truly special is its ability to create a personalized fragrance tailored for each individual. Either on its own or with a corresponding J'adore fragrance, you can design an exclusive custom fragrance to suit your desires.