3 Effortless Ways to Rock a Basic White T-Shirt like A Supermodel
By Numero Thailand
When it comes to a basic piece that everyone has in their closets, a t-shirt would be the first thing to pop into one's mind. With simplicity, comfort and endless selection of choices, a simple looking t-shirt has conquered the hearts of people all around the world for a long time and also became a fashionable piece that never go out of style. The origin of the t-shirt, dating back to the late 19th century, when laborers would cut their uniforms in half to keep cool during warmer seasons, then the first prototype of a t-shirt began to develop during the Great War. The United States Army discovered the advantageous properties of cotton (lightweight and breathable) and used this natural fiber to produce undershirts instead of heavy wool fabrics. Even they were out of duty, the US soldiers were spotted in that kind of white undershirts. T-shirts rose to popularity among American people and became heavily influential in terms of fashion when the two Hollywood mega stars Marlon Brando and James Dean embraced a plain white t-shirt yet totally recognizable to their everyday looks. Moreover, t-shirts also play an important role beyond just being clothes. In the 1970s-1980s, t-shirts were used as the powerful messaging platform. After, t-shirts became part of the mainstream American culture before being assimilated as part of a universal dressing culture ever since.
Nowadays, the trend of t-shirts enjoys its popularity again among Millennials and Gen-Z teenagers who build up their aesthetics based on the reminiscent of the 1970s - 1990s retro fashion trends. Having t-shirts as their piece-to-experiment, they usually find supermodels like the Hadid sisters and Kendall Jenner the source of inspiration to rock a white t-shirt more fashionably. Here are 3 tips to style a plain t-shirt like a pro.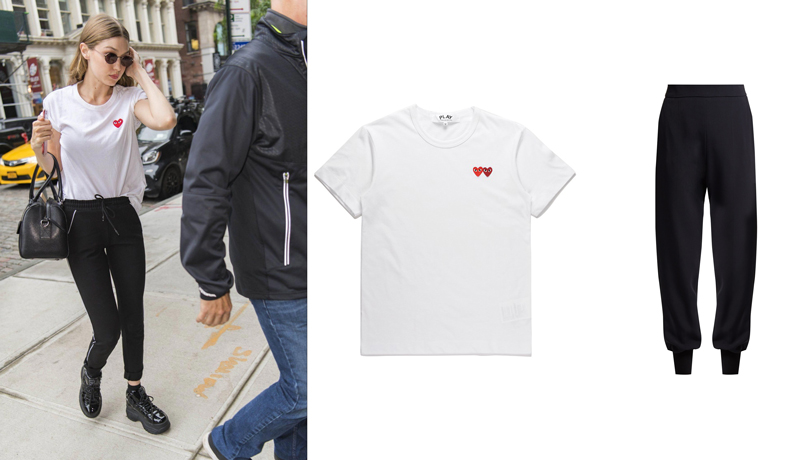 Tuck it until You Make It
One of the vivid images of the 1990s fashion trends was wearing a T-shirt with high-waisted jeans dubbed as "Mom Jeans style", which the 90s kids usually tucked their t-shirts into the pants to create silhouettes or shapes for the T-shirts that do not often hug the wearer's body. This fashion trend has been so popular that it has always been one of the street styles that can be seen anywhere. In addition to pairing it with jeans, sweatpants are another option that can be paired with a plain white t-shirt as well. Try to choose an oversized t-shirt or boxy sleeves to make the look more appealing.
Get the look: Logo embroidered t-shirt by Play by Comme des Garcons, Logo printed boxy sleeves t-shirt by Marni, Stretch cady-trousers by Stella McCartney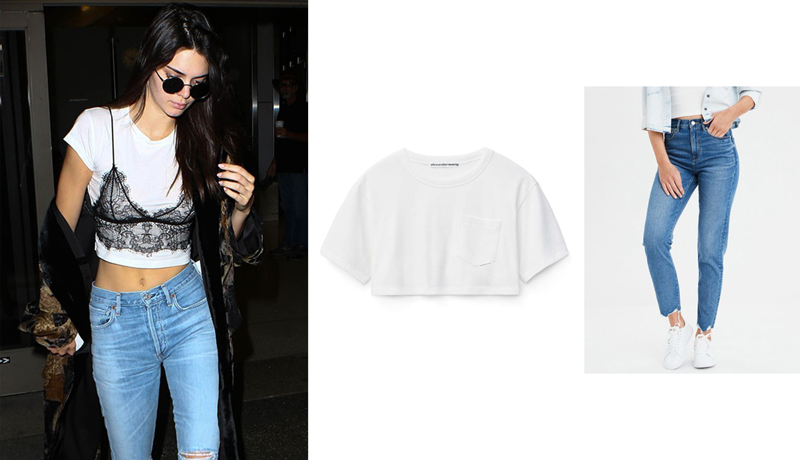 Lace is More
Who would believe that a seductive lace lingerie will go well with a simple cotton crewneck tee? The supermodel Kendall Jenner has proven that this combination is such a style success. Start with a crop t-shirt (in white or light colors) and choose a black see-through lace bralette with spaghetti straps, or neon colors. Wear the bralette as a layer to create contrast then get a pair of slim fit jeans to complete this sexy yet effortlessly chic look.
Get the look: Crop Top by Alexander Wang, Printed t-shirt with black lace tank top by Dsquared2 High-waisted jeans by American Eagle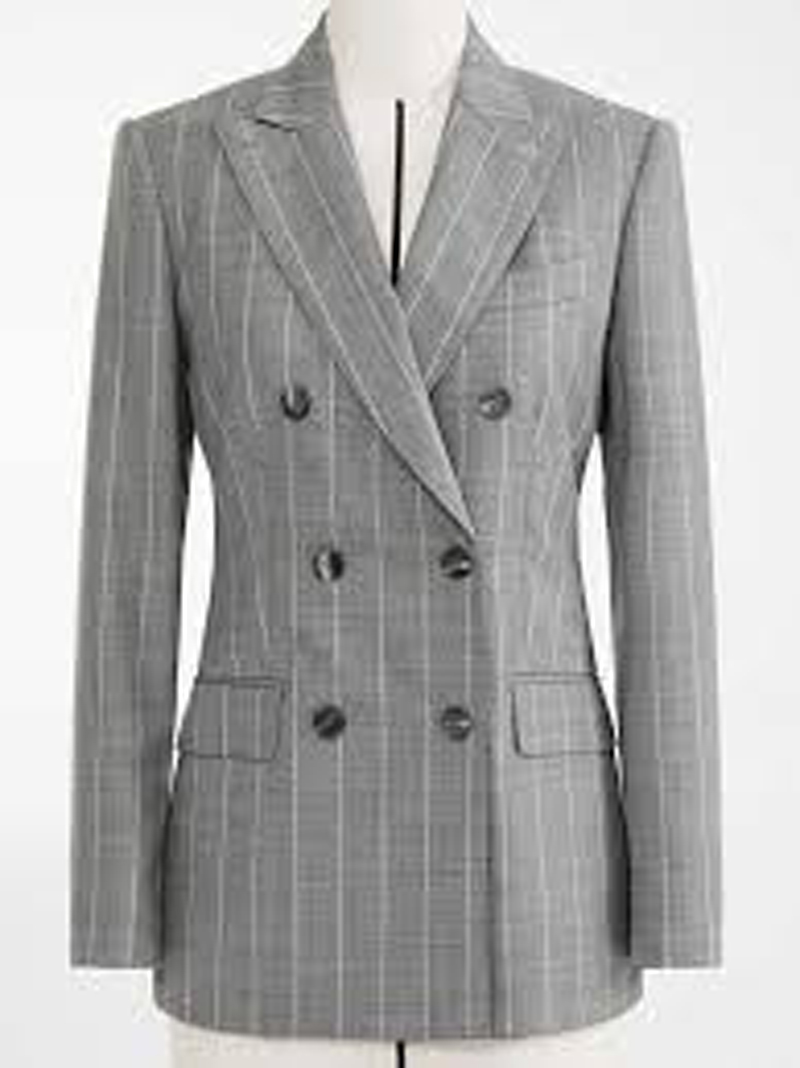 Pair it with a sharp looking suit
Tone down the strictness and formality of a suit by styling it with a simple white jersey in plain or graphic is considered as a very popular option. The key is to choose an oversized suit or a suit that is larger than the proportion of the wearer to bring dimension to the whole look.
Get the look: Embroidered jersey t-shirt by Miu Miu, Women's tailored suit by Max Mara