545
CHANEL ROUGE COCO
The ROUGE COCO motto: Freedom. Creativity. Personality.
A line that encourages spontaneity and writes its own rules.
A lipstick series that invites you to express yourself, invent yourself and tell your own story.
Now, right away and always. Again and again.
A beauty game with only one rule: be daring!
Perfectly balanced, the ROUGE COCO shades are always desirable, never intimidating. The different textures ensure impromptu application and allow you to try every possibility. Instinctively, intuitively, immediately.
With 18 shades dreamed up by Lucia Pica, including a new product, ROUGE COCO LIP BLUSH, available in 6 shades, ROUGE COCO breathes new life into all looks.
ROUGE COCO LIP BLUSH
The ultimate addition to the ROUGE COCO range, ROUGE COCO LIP BLUSH is a new HD burst of color and hydration for lips and cheeks.
A 2-IN-1 TEXTURE
Its soft and silky gel formula melts onto lips and cheekbones to infuse them with a natural veil of pigments. It leaves a caress of colour so fine, soft and supple that you will forget it is even there.
The ROUGE COCO signature, the Hydraboost complex ensures a light and comfortable texture. It is composed of vegetable oils (jojoba, mimosa, sunflower) to moisturize and nourish the skin, an emollient coconut derivative to soften the lips and improve comfort, and a trace peptide for a plumping effect.
Captured in a gel, all of these elements become one with the skin. Then, the oils that the skin doesn't need evaporate. You won't see the magic at work; but simply experience- instantly moisturized lips and cheeks, tinged with a wash of color with a luminous matte finish.
FREE APPLICATION
One stroke with the flat part of the applicator enhances the curve of the lips, while the tip sculpts their contours. Hydrated, the lips are soft and smooth, coated in radiant color.
On cheekbones, one touch of gel reveals the colour, while three dots bring out its intensity. Simply pat the gel with fingertips to blend it into the skin. Radiance dazzles, as if shining from within. Cheeks are beautifully tinted for a healthy glow effect.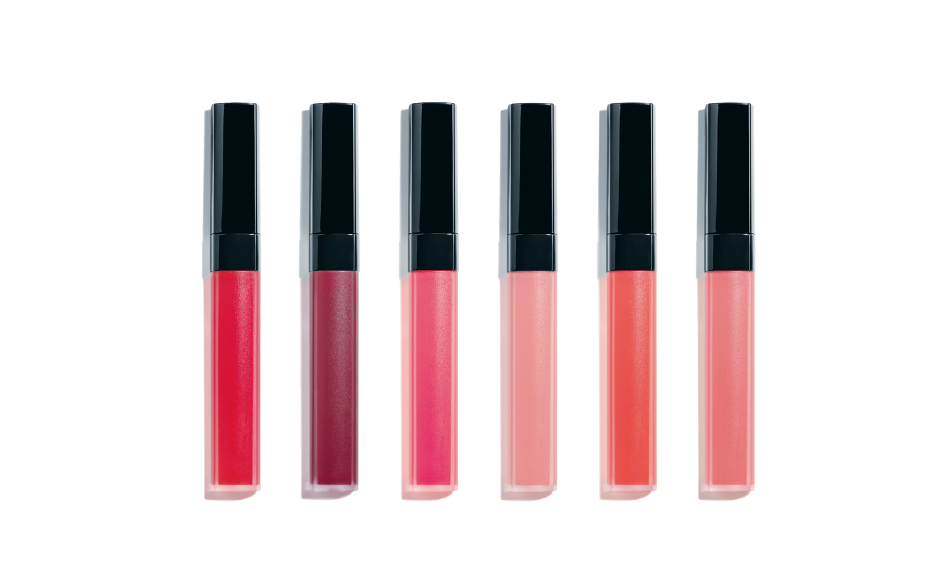 A LUMINOUS PALETTE
ROUGE COCO LIP BLUSH comes in six shades to match every mood.
418 Rouge Captivant: the ultimate red
420 Burning Berry: a chocolate purple
416 Teasing Pink: an intense pink touched with fuchsia
414 Tender Rose: a universal rosy nude
412 Orange Explosif: a radiant and vibrant orange
410 Corail Naturel: a peachy pink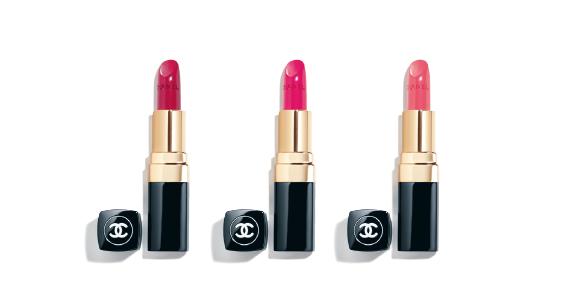 ROUGE COCO
The iconic lipstick, ROUGE COCO offers a comfortable formula infused with the Hydraboost complex and a new series of ultra-desirable pinks.
484 Rouge Intimiste: a raspberry red
482 Rouge Malicieux: an intense, luminous pink
480 Corail Vibrant: a bright, vivid pink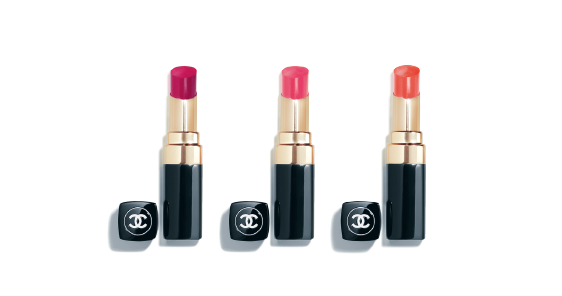 ROUGE COCO SHINE
ROUGE COCO Shine combines the melting quality of a balm, ensured by the comfort of the Hydratender complex, and a wet effect with natural shine. It is now available in three new shades.
144 Rouge Irrésistible: an impertinent raspberry
142 Rose Émotif: a bluish pink
138 Poppy Orange: a bright, radiant orange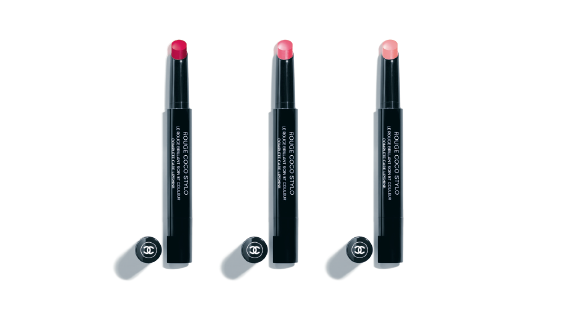 ROUGE COCO STYLO*
A lipstick pen, ROUGE COCO Stylo is moisturizing, carefully pigmented and extremely luminous formula available in three new versions.
234 Framboise Sensuelle: an intense bluish red
232 Rose Mutin: a sorbet pink
230 Rose Éclatant: a ray of radiant pink
*New ROUGE COCO STYLO products not launched in Europe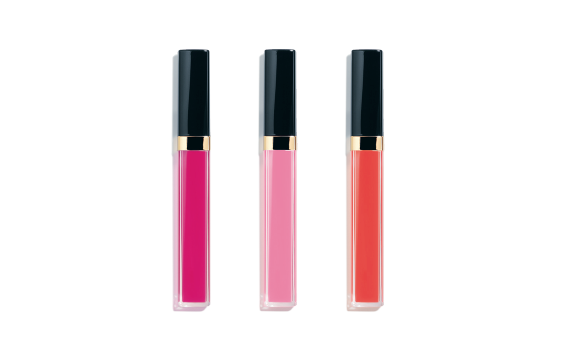 ROUGE COCO GLOSS
With ROUGE COCO Gloss, shine is interpreted in every tone: transparent, evanescent, powerful and vibrant. Steeped in the Hydraboost complex, it reinvents a more sensual, plumped and radiant smile with three new shades.
806 Rose Tentation: an intense pink touched with fuchsia
804 Rose Naïf: a mischievous pink
802 Living Orange: a crystalline mandarin jelly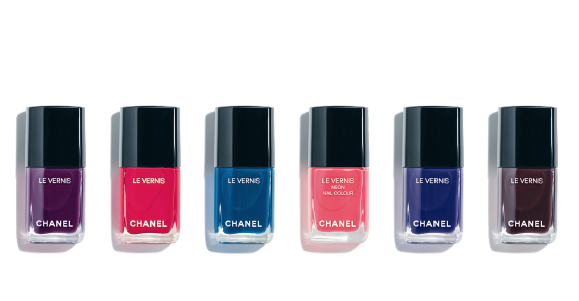 LE VERNIS LONGUE TENUE
The must-have partner of the ROUGE COCO collection, LE VERNIS LONGUE TENUE reinvents itself in six nail polishes that all boast electrifying shades and mirror shine. Follow with LE GEL COAT LONGUE TENUE to extend the hold of each colour.
628 Prune Dramatique: a deep and intense violet plum
626 Exquisite Pink: a dazzling fuchsia pink
624 Bleu Trompeur: a couture denim blue
596 Rose Néon: a neon pink flash
622 Violet Piquant: a vibrant violet-blue
618 Brun Contraste: an intense chocolate