VIDEO NOW LIVE: #TIMEWELLSHARED WITH DAVID COULTHARD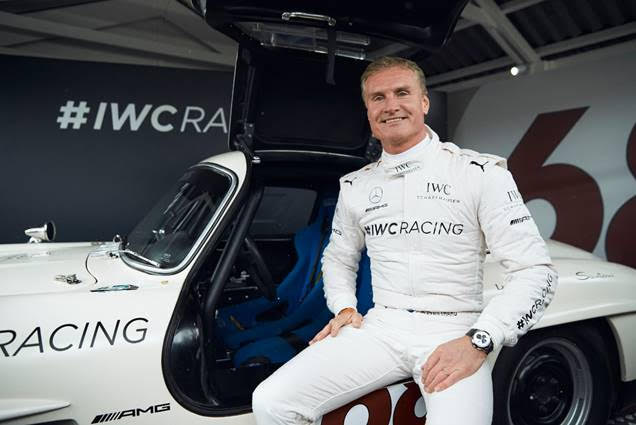 DAVID COULTHARD
David Coulthard has been a leading light in motor racing for over thirty years. After dominating Formula Ford categories in 1989 and fighting a titanic battle for the 1991 British Formula 3 championship, Coulthard was destined for Formula One™ success, and in 1993 he joined Williams as a test driver, before switching to the race seat the following season. Between 1994 and 2008, the Scot competed in 246 Grands Prix for Williams, McLaren and finally Red Bull, winning 13 events and finishing the 2001 season second in the drivers' championship to Michael Schumacher. After retiring from Formula One™ racing, he switched to the DTM series, participating from 2010 to 2012. As well as being a successful businessman, he is now a Formula One™ journalist and broadcaster and is also president of the British Racing Drivers' Club.
TIME WELL SHARED
As the world faces a health crisis, the global IWC family stands together for the launch of "TIME WELL SHARED". Through this initiative, IWC employees, brand ambassadors and partners will share their time, knowledge, experience and passion through digital channels. They aim to inspire people to make the most of their time, and entertain and support them by keeping them connected and engaged. All contributions are accompanied by a button to make voluntary donations, with IWC making the first donation. With the funds raised, IWC will support Save the Children, which aims to strengthen its programmes that protect children and families in countries that are hit by the virus, increase support for national health systems, and raise awareness among parents and caregivers on how to provide psychosocial support to children.
Another crucial pillar of "TIME WELL SHARED" is a personal volunteering programme via the website Good Tutors Finder, to support schoolchildren and their parents. In their own free time, and on an individual voluntary basis, IWC employees are encouraged to offer online tutoring support for schoolchildren in basic subjects.
The video is now live on IWC Instagram TV here