Katharine Pooley Shares her Top Tips for Creating Beautiful Exterior Spaces

TIP ONE: USE TRELLIS TO CREATE PRIVACY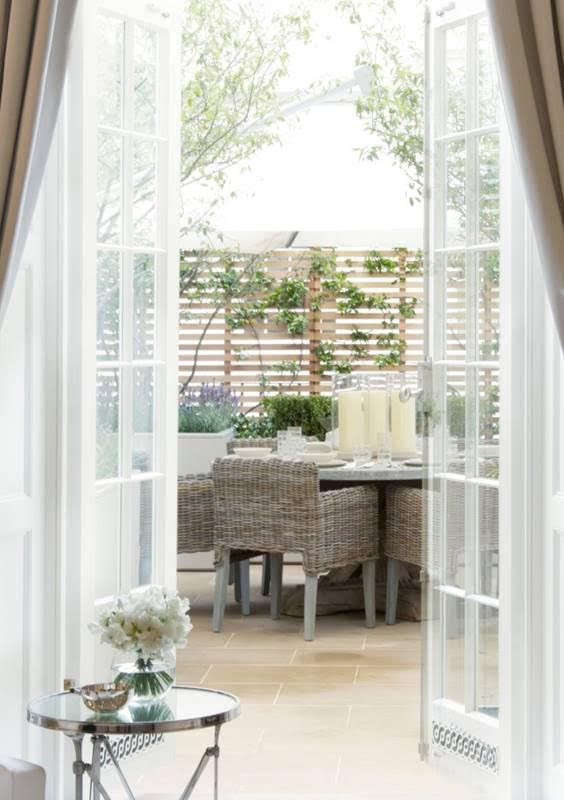 "IF YOUR GARDEN IS OVERLOOKED, USE A TRELLIS TO ADD PRIVACY AND CREATE AN INTIMATE OASIS. I ALWAYS GO FOR HORIZONTAL SLATS AS THEY MAKE A SPACE FEEL BIGGER AND ARE AESTHETICALLY PLEASING TO THE EYE. LET YOUR CLEMATIS JASMINE OR WISTERIA GROW IN ABUNDANCE TO COMPLETE THE LOOK."
TIP TWO: UPDATE OUTDOOR DINING ACCESSORIES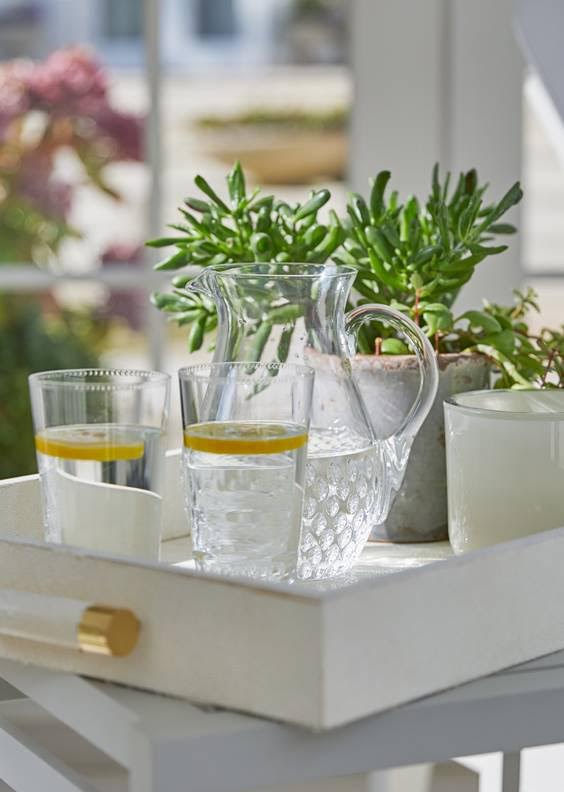 "I LOVE TO USE REAL GLASS, EMBROIDERED NAPKINS, COLOURFUL TABLE MATS AND HAND PRINTED TABLE CLOTHS TO ELEVATE A GARDEN LUNCH."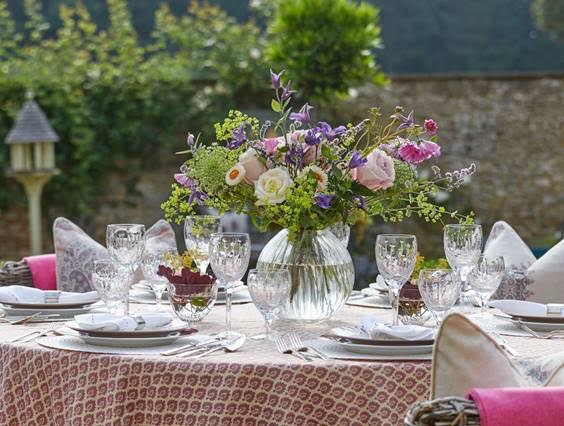 TIP THREE: USE HARD-WEARING FURNITURE FINISHES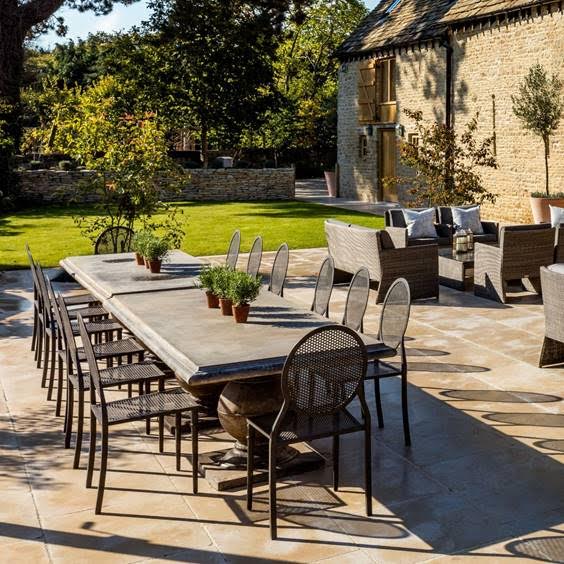 "THE CLASSIC COMBINATION OF WROUGHT IRON CHAIRS AND A STONE TOPPED DINING TABLE CREATES A SLEEK, CONTEMPORARY AND LOW MAINTENANCE LOOK."
TIP FOUR: CREATE INTIMATE READING AREAS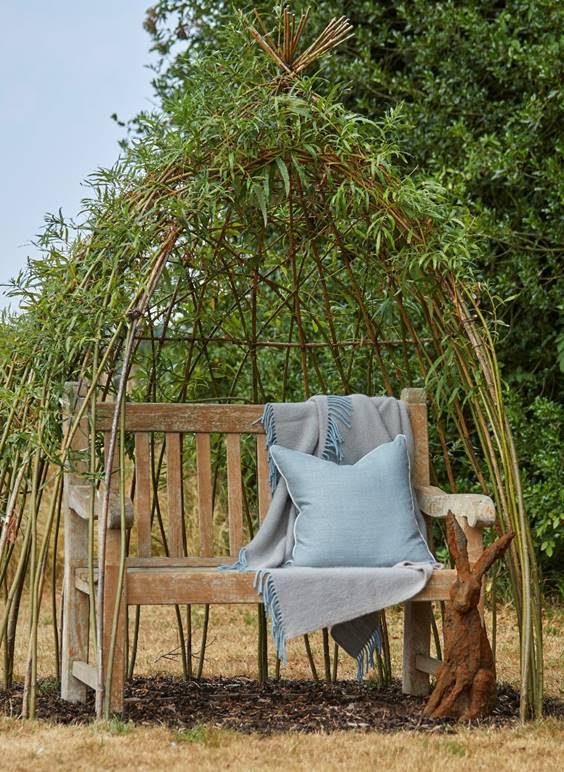 "THERE IS SOMETHING ABOUT SIMPLY SITTING QUIETLY IN A GARDEN THAT EVOKES SO MUCH THOUGHT. I WILL OFTEN GRAB A BLANKET, CUSHION AND BOOK AND ENJOY A REFLECTIVE MOMENT."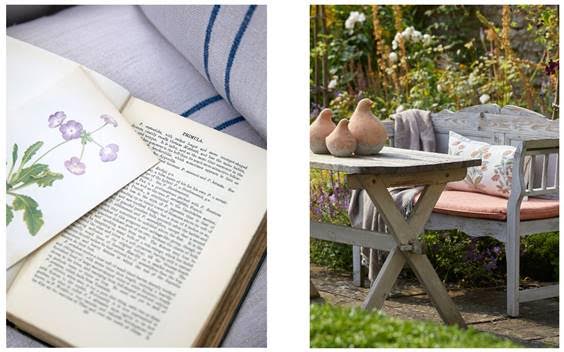 TIP FIVE: DELINEATE WITH FURNITURE AND PLANTING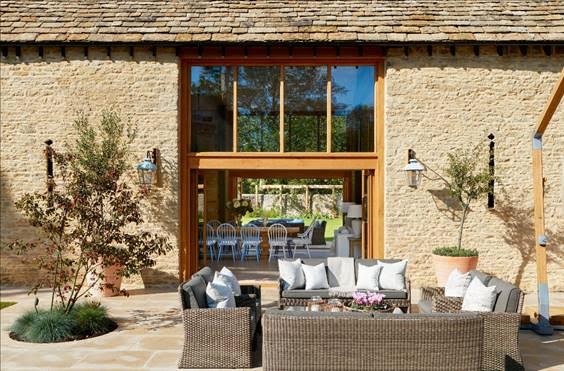 "BOX HEDGES OR HIGH-BACKED WICKER FURNITURE WILL HELP DIVIDE LARGER SPACES INTO INVITING AREAS FOR ENTERTAINING OR RELAXING."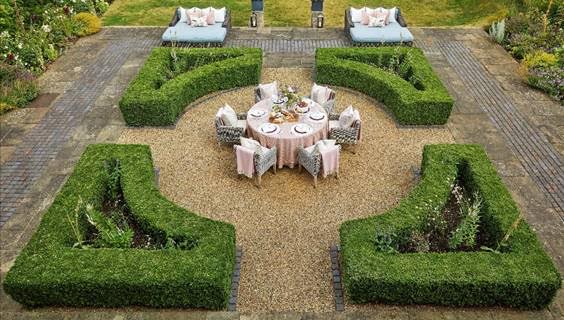 TIP SIX: UPGRADE YOU BBQ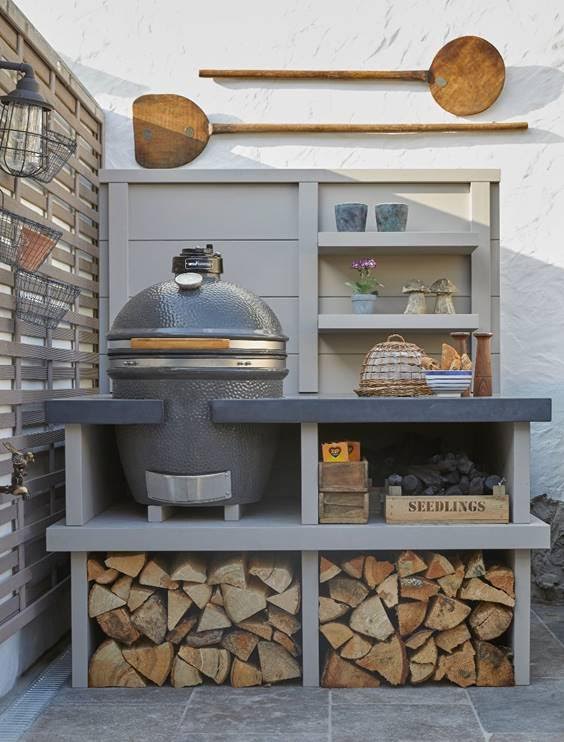 "BE IT PIZZA MAKING WITH THE KIDS, OR THROWING A WHOLE HERB STUFFED ROAST IN THE GREEN EGG- NOTHING WILL GET YOU COOKING UP A STORM FASTER THAN A FULLY EQUIPPED BBQ AREA."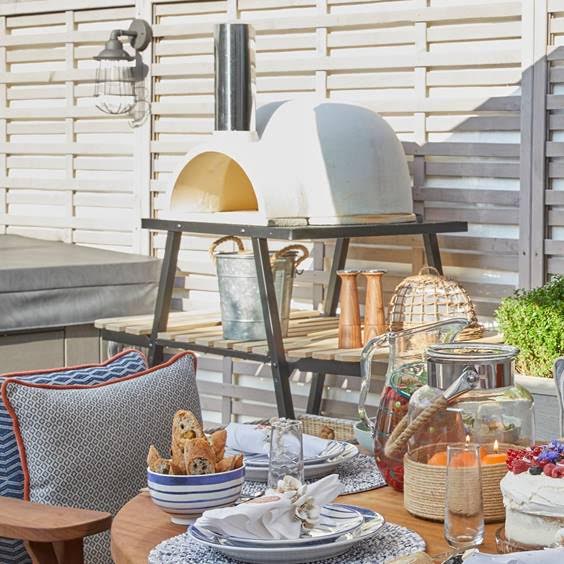 TIP SEVEN: CONSIDER A 'LIVING WALL' OF PLANTING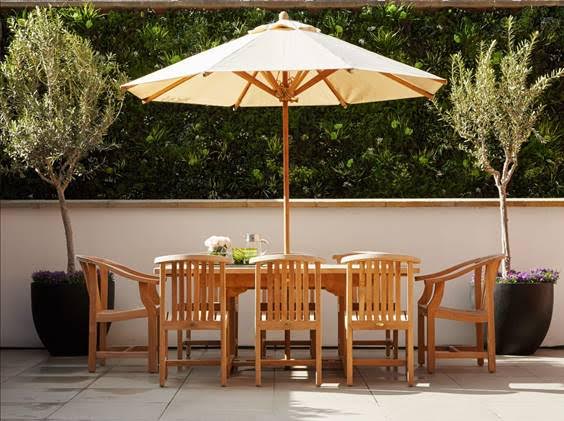 "A LARGE EXPANSE OF WALL OR FENCE CAN BE SOFTENED WITH A REAL OR  FAUX LIVING WALL. THE INJECTION OF VIVID GREEN FOLIAGE WILL CREATE A LUSH BACKDROP FOR GARDEN LIFE."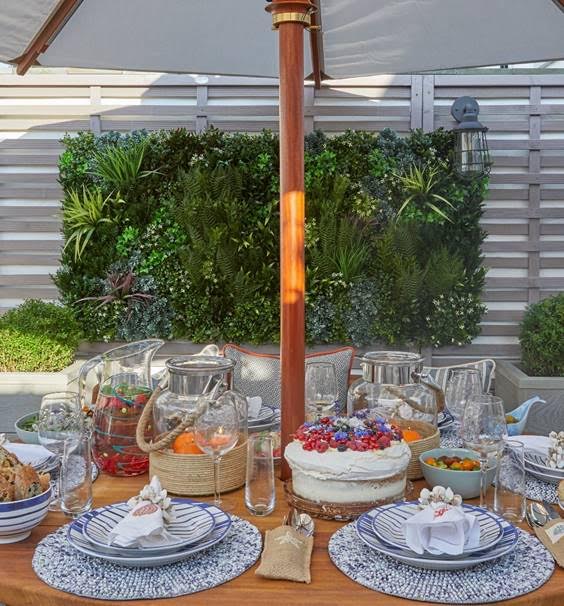 TIP EIGHT: ADD A TELEVISION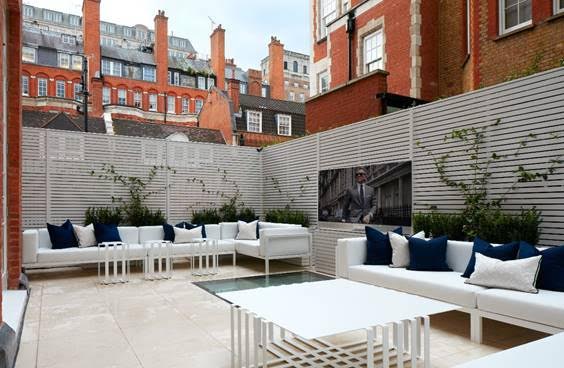 "IN A CITY GARDEN WHERE GREEN SPACE IS OFTEN IN SHORT SUPPLY, WHY NOT EMBRACE A GLAMOROUS URBAN AESTHETIC AND COMBINE A POP-UP TELEVISION WITH CHIC, WRAP-AROUND UPHOLSTERY."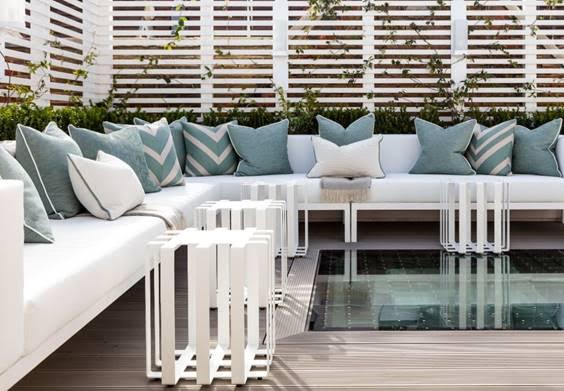 TIP NINE: CREATE AN INFORMAL PICNIC SPOT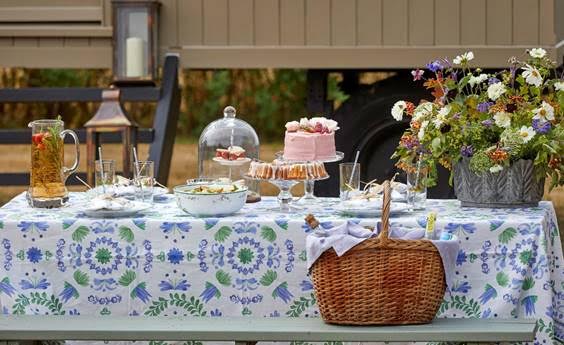 "WHETHER YOU DECORATE A PICNIC BENCH OR CREATE A WONDERFUL SET UP ON THE GRASS- PICNICS ARE A FUN AND EASY WAY TO GET CREATIVE."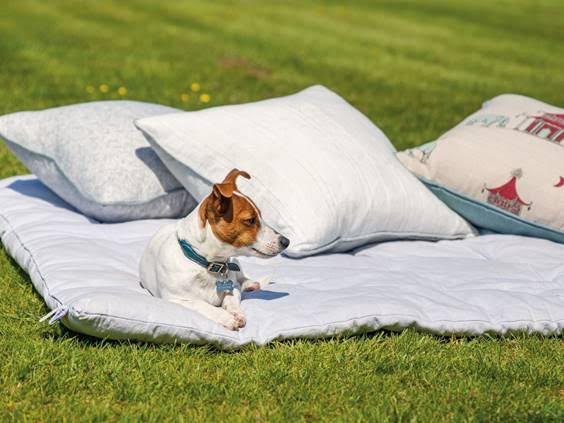 Taken from 'AT HOME IN THE ENGLISH COUNTRYSIDE: DESIGNERS AND THEIR DOGS' by Susanna Salk and Photography by Stacey Bewkes
TIP TEN: ADD A GARDEN ROOM OR ORANGERY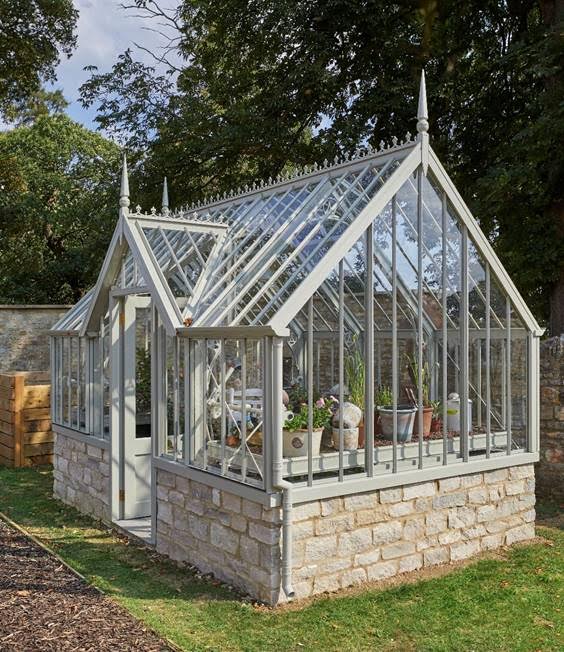 "A QUAINT GARDEN ROOM CREATES A WARM RETREAT WHATEVER THE WEATHER. GROW SEEDS, ORCHIDS, OR EVEN ORANGES AND LEMONS- IT WILL ADD A WONDERFUL NEW DIMENSION TO YOUR GARDEN."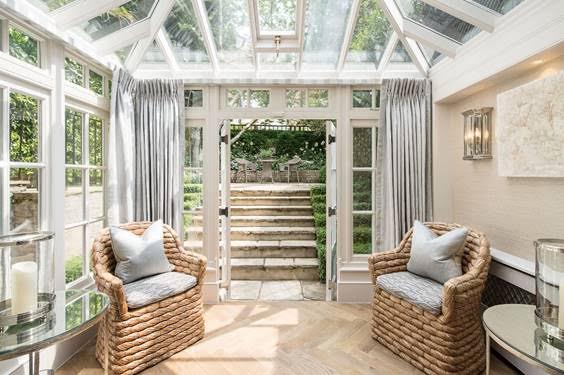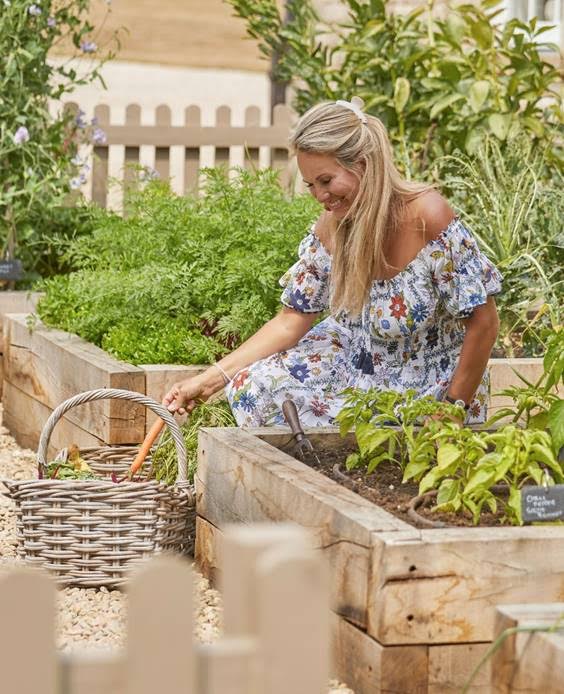 FOR MANY OF US, THE BIGGEST EVENT IN OUR CALENDAR IS THE SHOW STOPPING RHS CHELSEA FLOWER SHOW. AS IT WILL SADLY NOT BE RUNNING THIS MAY I PLAN TO SUPPORT THEM IN JOINING THEIR 'VIRTUAL CHELSEA' BETWEEN THE 18-23RD TO BE INSPIRED AND GET TIPS FROM THE EXPERTS.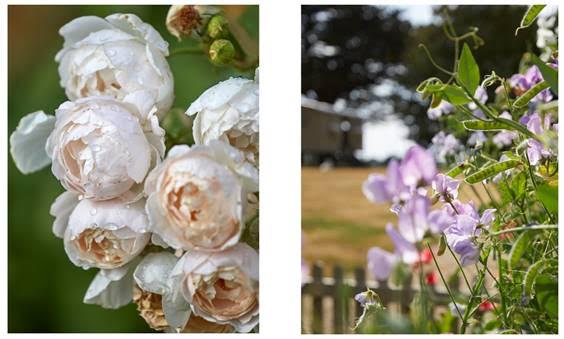 THIS TIME HAS GIVEN US AN OPPORTUNITY TO SLOW DOWN AND ENJOY NATURE. AS MATISSE SAID...
"THERE ARE ALWAYS FLOWERS FOR THOSE WHO WANT TO SEE THEM."