Whizdom Society by MQDC Serves Food 24/7 at "Smart Vending Machines"
Working with CP Retailink and xCash to Protect Residents from COVID-19 under Its Strategy of "For All Well-Being"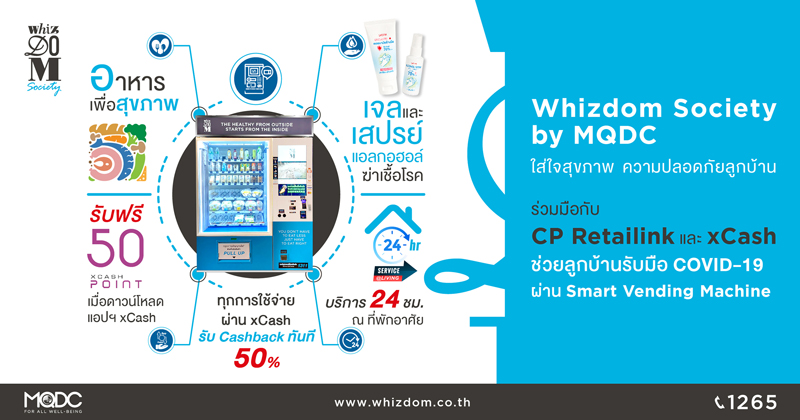 Whizdom Society by MQDC is extending its free breakfast program, which has served Whizdom and The Muse residents for over a year, by providing food and beverages from CP Retailink, served 24/7 at Smart Vending Machines with 50% promotion and savings through xCash.
6 April 2020, Bangkok - Mr. Krissayuth Chavavitayatham, Vice President of Whizdom Society at Magnolia Quality Development Corporation Limited (MQDC), a leading property developer in Thailand, said: "Whizdom Society by MQDC is following its strategy of 'For All Well-Being' for a new generation who care about health, safety, and convenience, helping residents conveniently stay home by partnering with CP Retailink and the xCash app, which lets reward points be used as cash.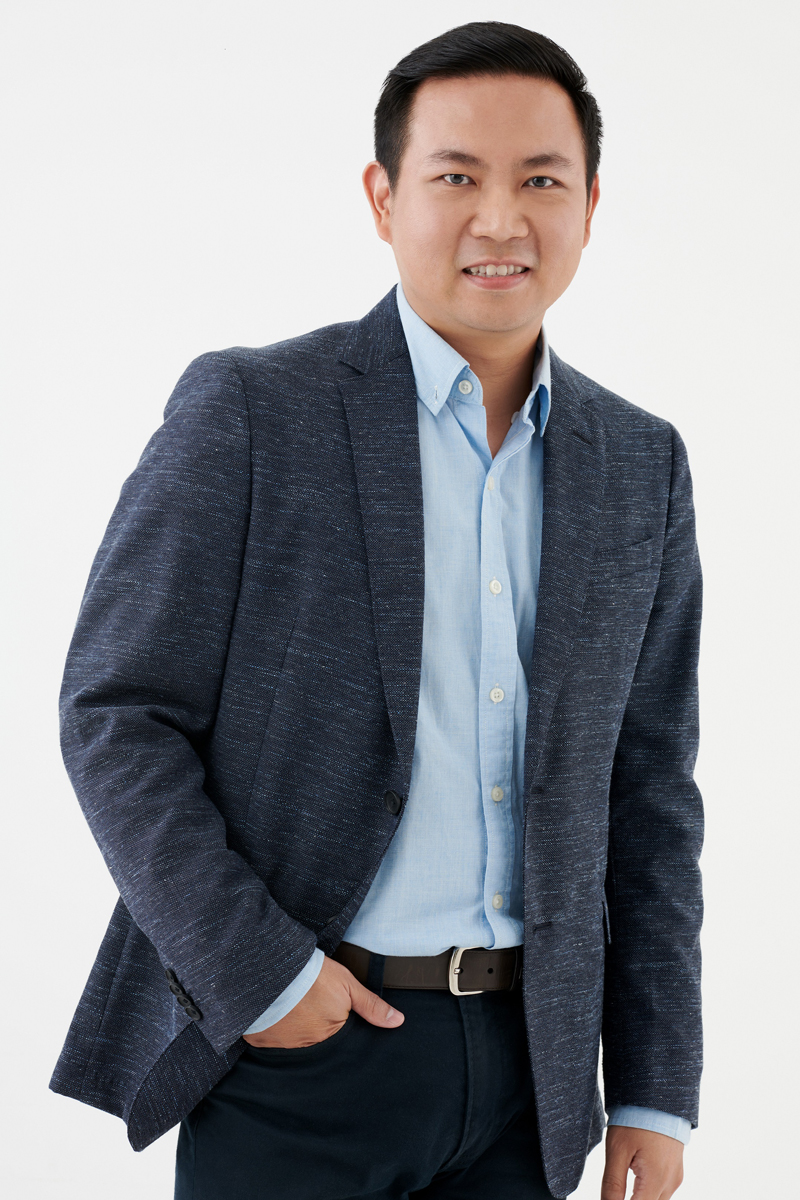 "Focusing on the new-generation lifestyle through a 'Digital Sense of Living' to help residents during the COVID-19 outbreak, we are helping people stay home and reducing their potential exposure to banknotes. By partnering with CP Retailink and xCash, we are providing Smart Vending Machines for eating, drinking, shopping at home while gaining many privileges throughout April. The service will be provided directly at Whizdom and The Muse condominiums 24/7. The services will initially be at 4 projects: Whizdom Station Ratchada-Thapra, Whizdom Avenue Ratchada-Ladprao, Whizdom Connect Sukhumvit, Whizdom @ Punnawithi Station. We aim to serve all projects within this quarter."
Mr. Krissayuth added: "Whizdom Society by MQDC organized a 'Bright Start Breakfast' campaign that has been serving free breakfasts to Whizdom residents for over 1 year at all projects on Monday–Friday at 6–9am. We recognize the importance of a healthy breakfast for the new generation and young, urban people with limited time. The free Grab&Go breakfast has been running since February 2019, providing healthy food with over 200,000 meals. We have now introduced 'Smart Vending Machines' that provide high-quality food and beverages. Whizdom Society has selected products that suit new-generation lifestyles, also with benefits for residents, including discounts and promotions."
Ms Paphada Siriwarittara, Marketing Manager for CP Retailink, said: "CP Retailink is delighted and honored to partner with Whizdom Society by MQDC in the 'Bright Start Breakfast' campaign, providing fresh, healthy food for Whizdom residents such as burgers and sandwiches, onigiri steamed rice porridge or salad with coffee or milk. We have served residents of Whizdom and The Muse for over 1 year and this year we're adding healthy food that can be easily purchased 24/7 via 'Smart Vending Machines', providing essentials according to the situation, such as alcohol-based handwashing gel or spray for disinfection. We will provide fresh food constantly with high-quality food standards. CP Group has been certified ISO 9000: 2001 and TIS 14001."
Mr. Nonti Suptasavee, Senior Vice President of DigitaLife Corporation (DLC), the provider of the xCash app, which enables points and reward points to be used as cash, said: "xCash is delighted to become a partner in this initiative. I believe that lifestyles have changed. People stay home more at this time. In line with the concept of Whizdom Society, aiming to improve well-being with the 'Digital Sense of Living' by bringing technology and 'Smart Vending Machines' to support lifestyles, letting people eat, drink, shop at home. Whizdom Residents enjoy a special privilege of 50 xCashPoint free when they download the xCash app. When spending at 'Smart Vending Machines' they receive an immediate 50% cashback. New customers who download the xCash app can redeem a 7-Eleven e-coupon for only 25 baht – down from 50 baht (50% off) – to spend straight away at any 7-Eleven store nationwide.
xCash will meet all shopping needs for Whizdom residents as the app can convert various reward points to xCash points for purchases, whether eating, shopping, traveling. You also get cashback. The app also lets you link with a credit or debit card to pay with a mix of methods when you don't have enough points. You can find out more at www.xcashrewards.com/privilege," he said.
Hashtag: #WhizdomSociety #MQDCForAllWellBeing, #WhizdomByMQDC #BrightStartBreakfast #SmartVending #xCash