Siam Center Assembles Stylishly Fierce Fashion Products and Accessories On the Latest Online Shopping Platform for Perfect Daily Inspirations Via 'Siam Center Virtual Mall' @Lazada
'Siam Center Virtual Mall' — the latest and most innovating online shopping platform yet, available on Lazada, from Siam Center: The Ideaopolis. The all-new shopping platform is developed and catered to young fashion-centric generations who continually strive to be inspired, and are passionate about fresh fashion and accessories trends from leading brands. All collections are zealously selected and curated to personalize shoppers' free-range styles and personalities — not to mention the limited-edition items and Absolute Siam products which are exclusively available at Siam Center. From handbags to totes, shoes, rings and blings to eyewear and much more, all items are ready to be purchased anywhere 24 hours a day, 7 days a week, with real-time updates so all shoppers can stay ahead of the trend. Simply search 'Siam Center' via Lazada app or click bit.ly/2YAPtBs today.
All products and accessories are within a reach of a fingertip before arriving at the doorsteps. Get an exclusive sneak peek at the variety of items from the world's most recognized lifestyle brands, with unique design and function elements — and most importantly, all products are authentic and 100% officially licensed from each and every brand.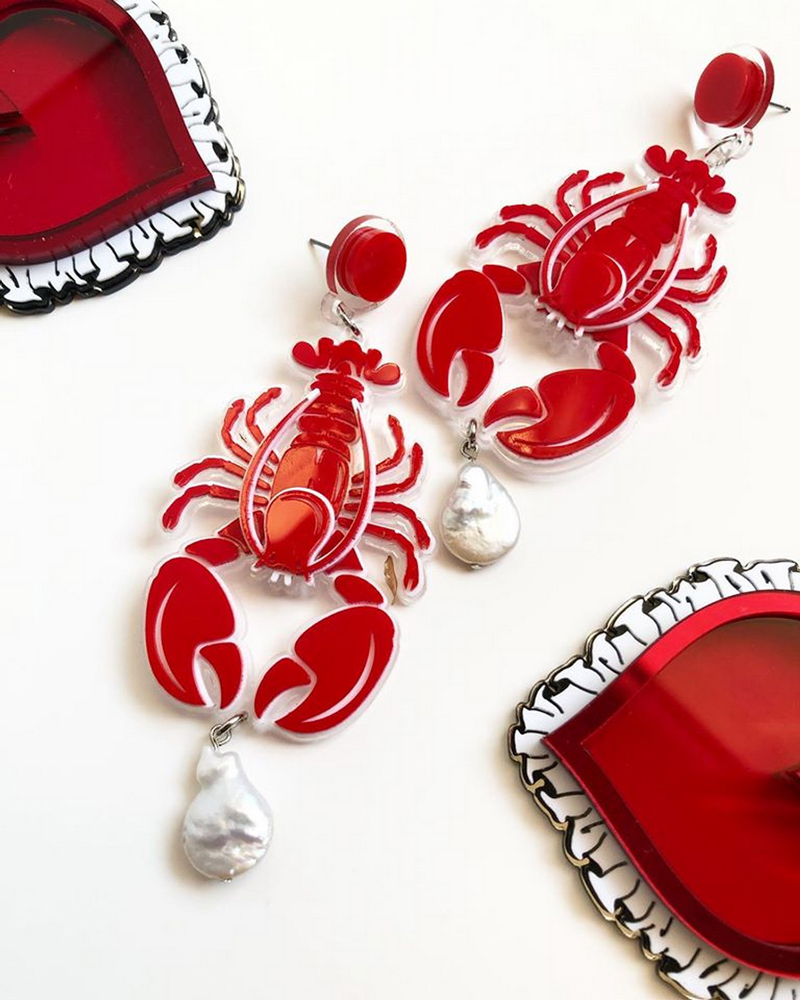 Chic lobster-shaped 'She Lobster' earrings from The Wonder Room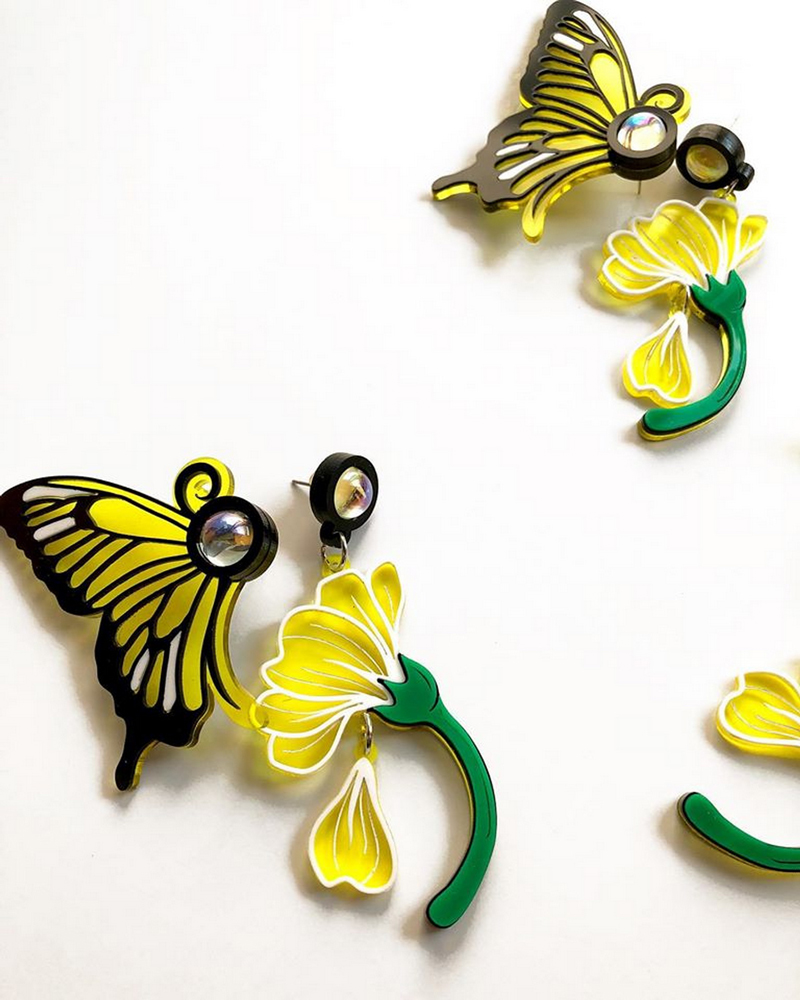 Dazzling butterfly-inspired 'She Butterfly' earrings from The Wonder Room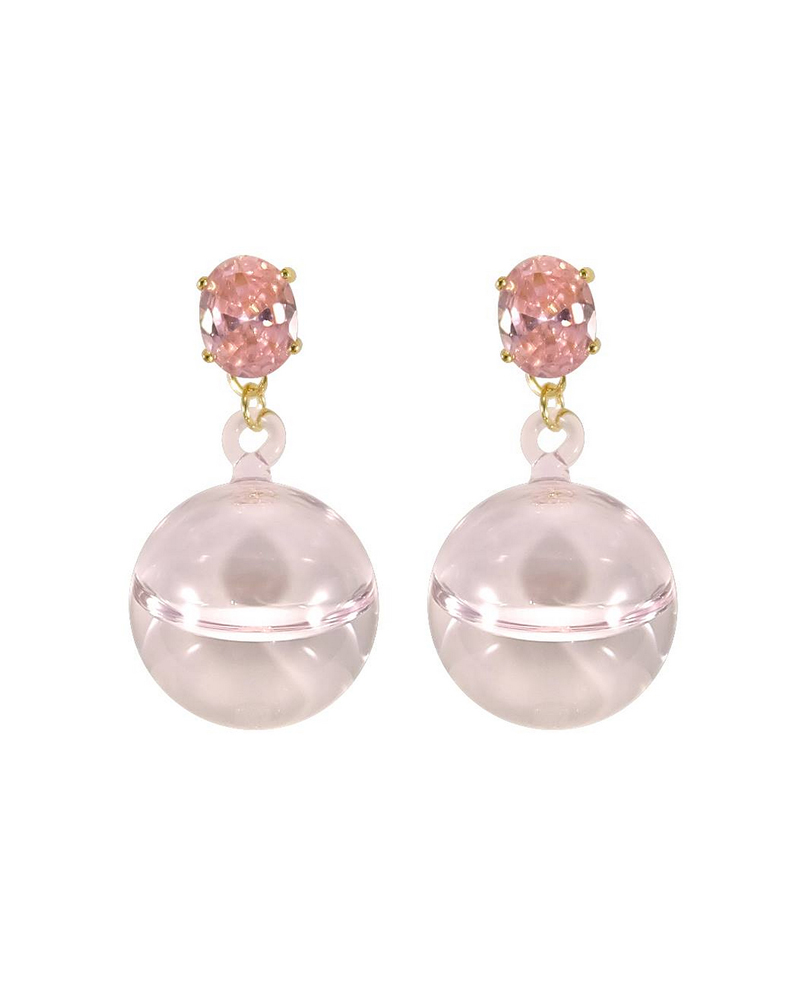 Rose-tinted crystallized quartz short 'La Jewelry Rose' earrings from The Wonder Room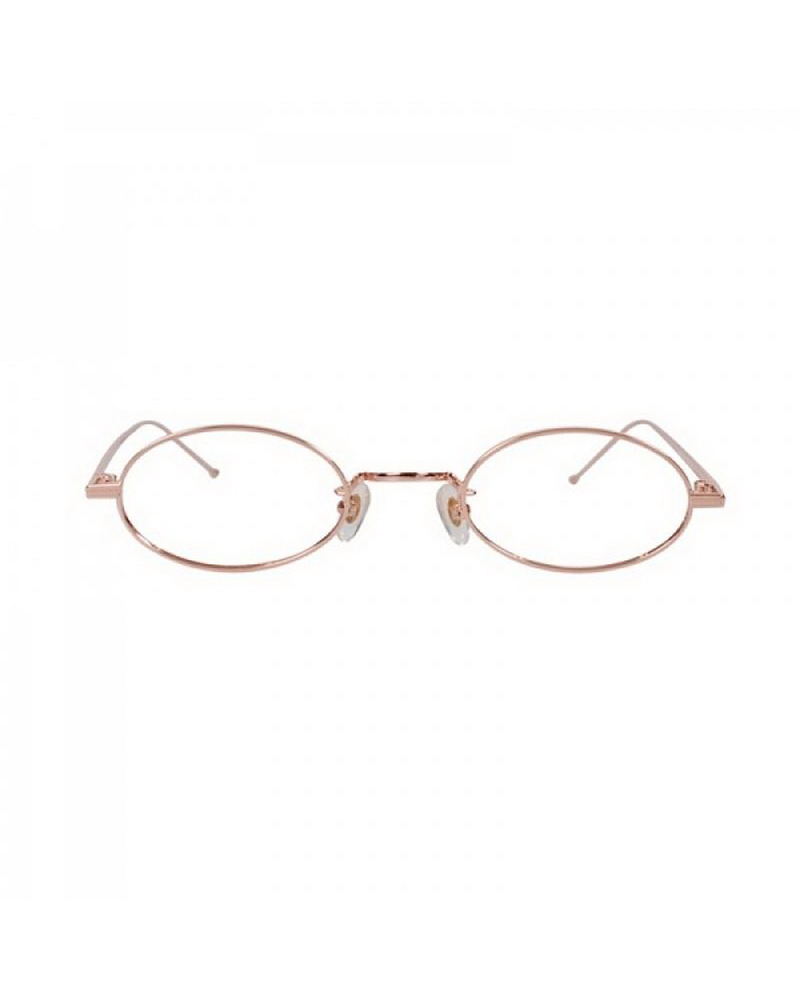 NYBK ERIE M33 eyeglasses from the Capsule collection 'Balance the Classic Edge' from ALAND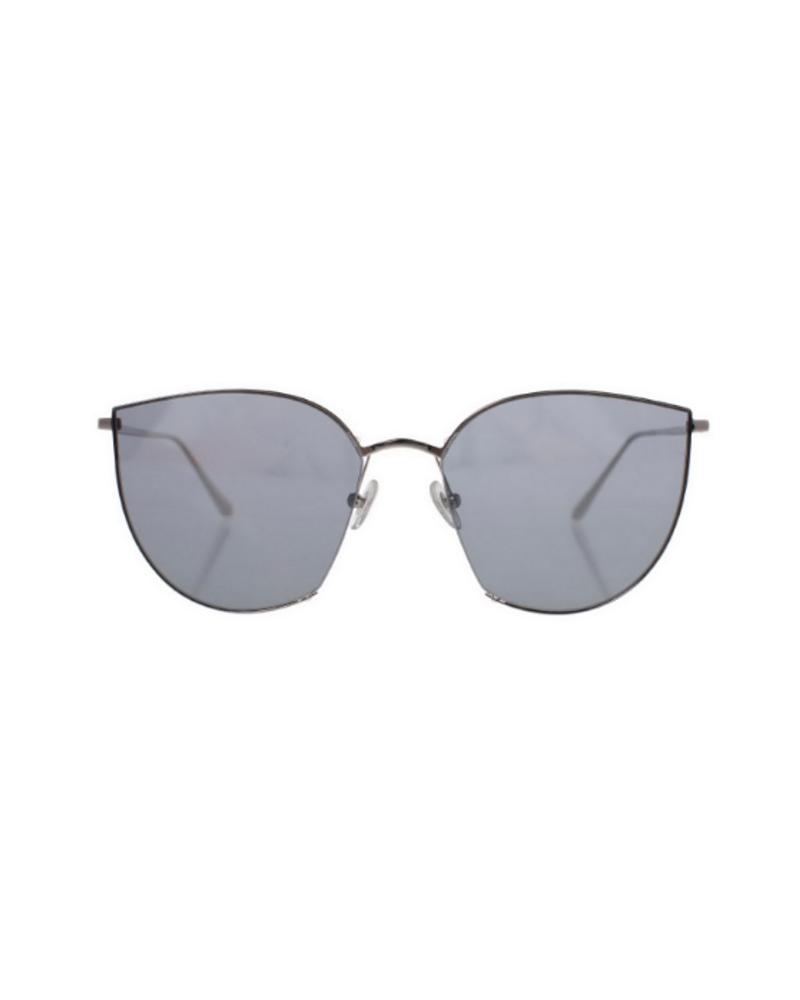 NYBK SEATTLE M56SM sunglasses from S/S collection 'Vintage Summer in New York' from ALAND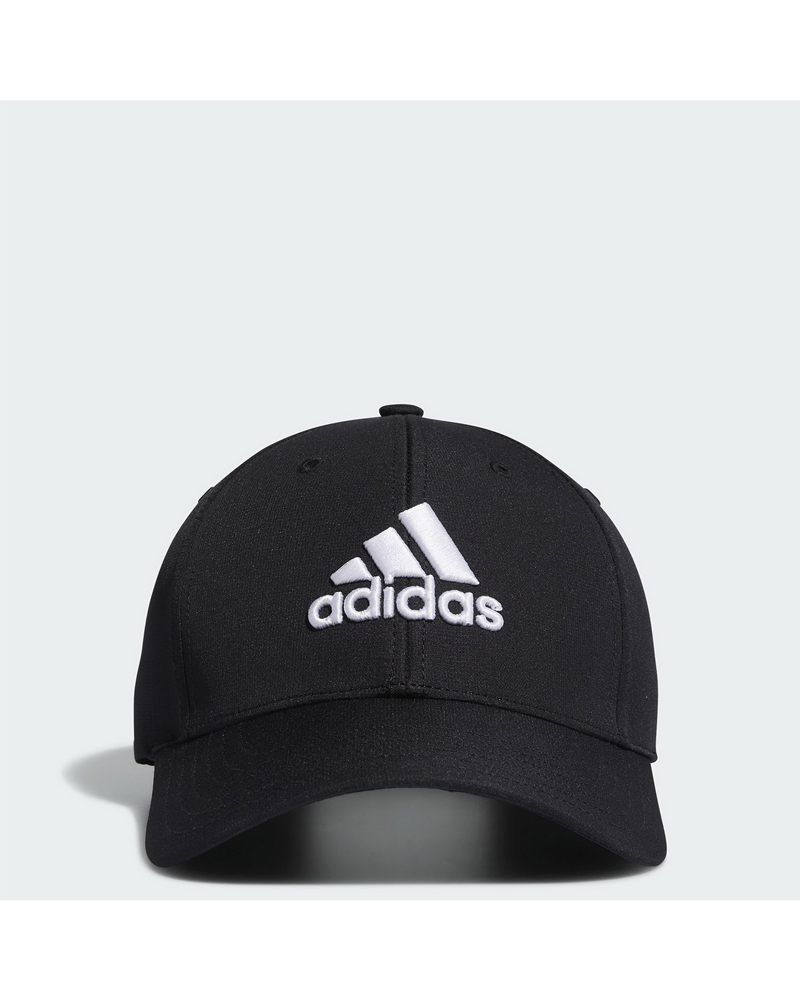 Performance golf hat designed for more sun protection for all outdoor golfers from adidas at Siam Center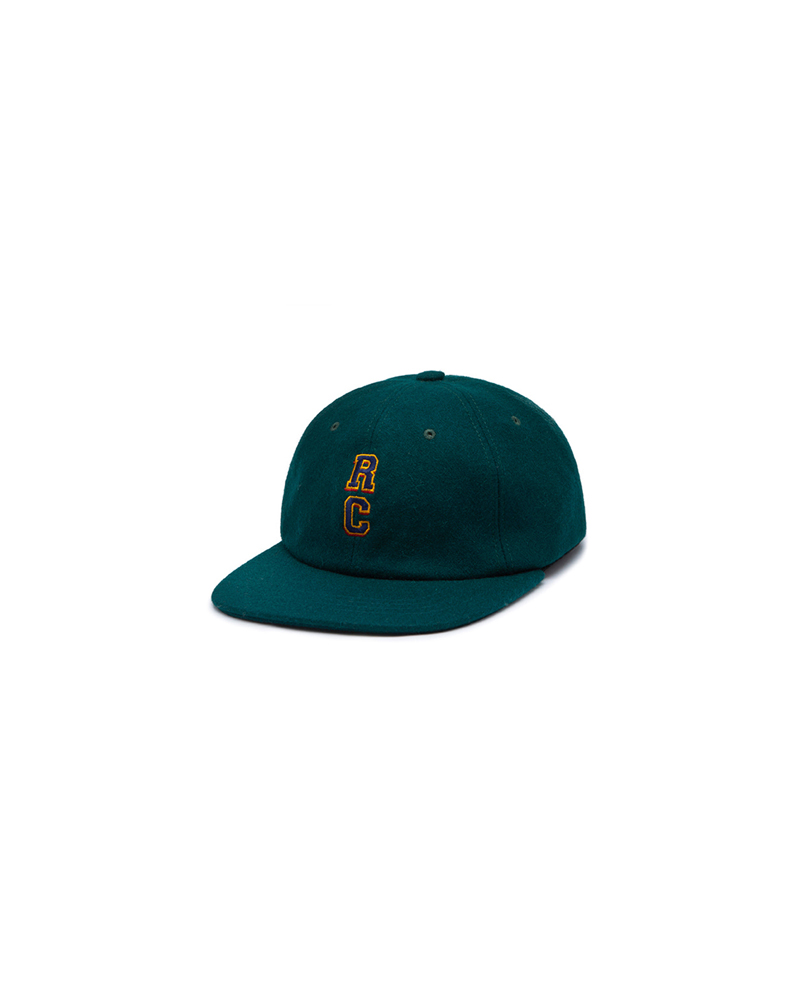 Green smooth lightweight 'Romantic Crown RC Logo' wool ball cap with engraved RC logo at the front from ALAND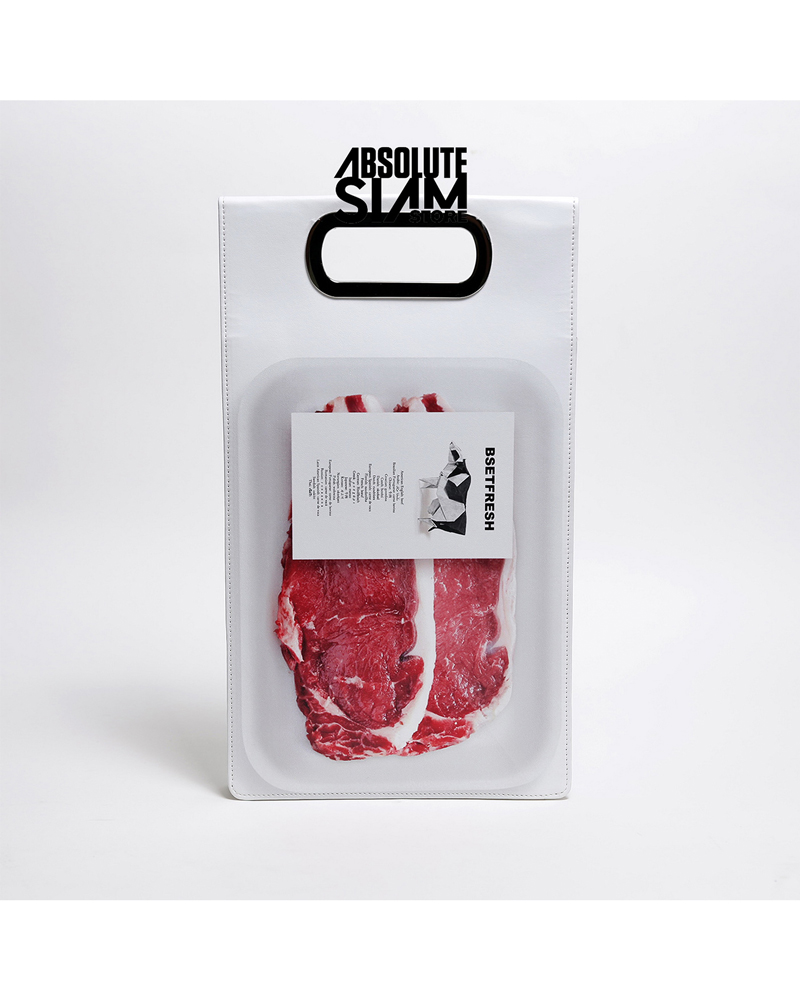 Provocative Bset clutch bag from 'Fresh Beef Meat' series from The Wonder Room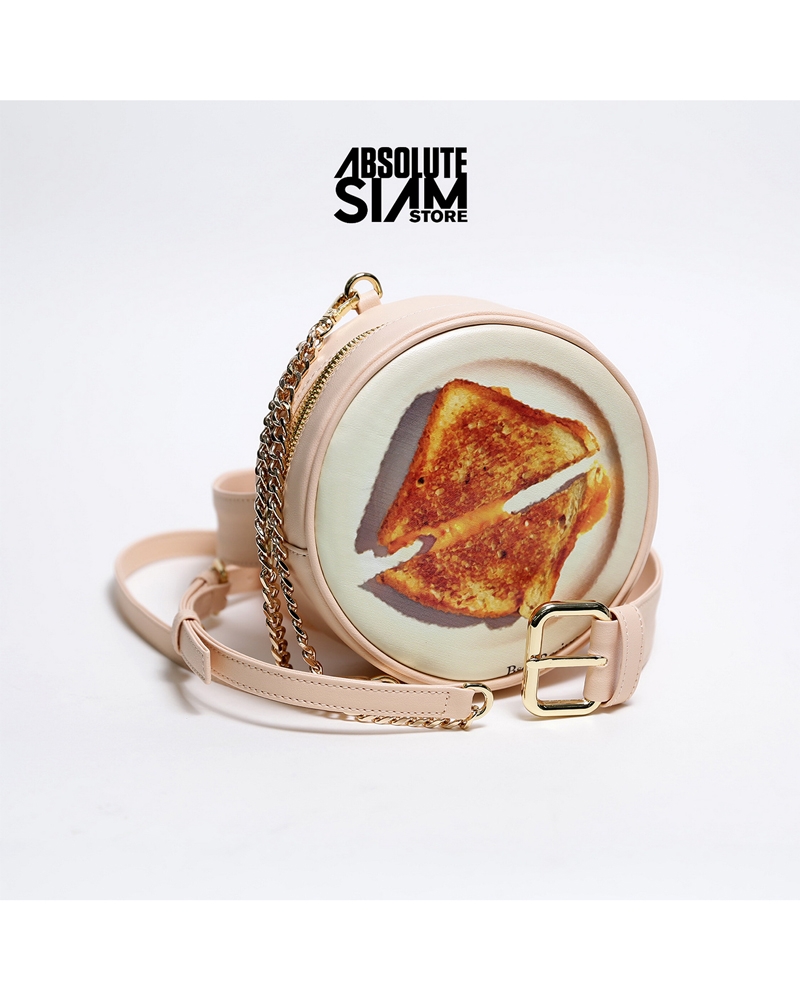 Cheeky bread-shaped Bset backpack from 'Cheese Toast' series from The Wonder Room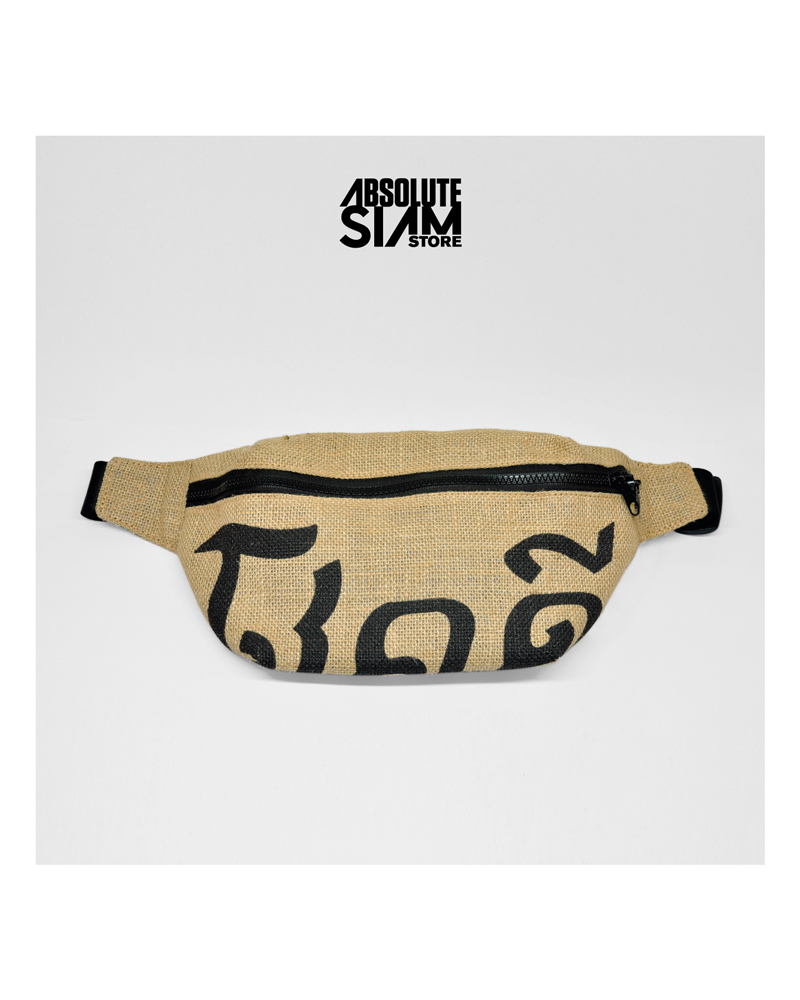 Contemporary Bangkok Tales 'Choke-dee (luck)'-printed messenger bag crafted from Nylon and burlap fabric for multi-purpose use from Absolute Siam Store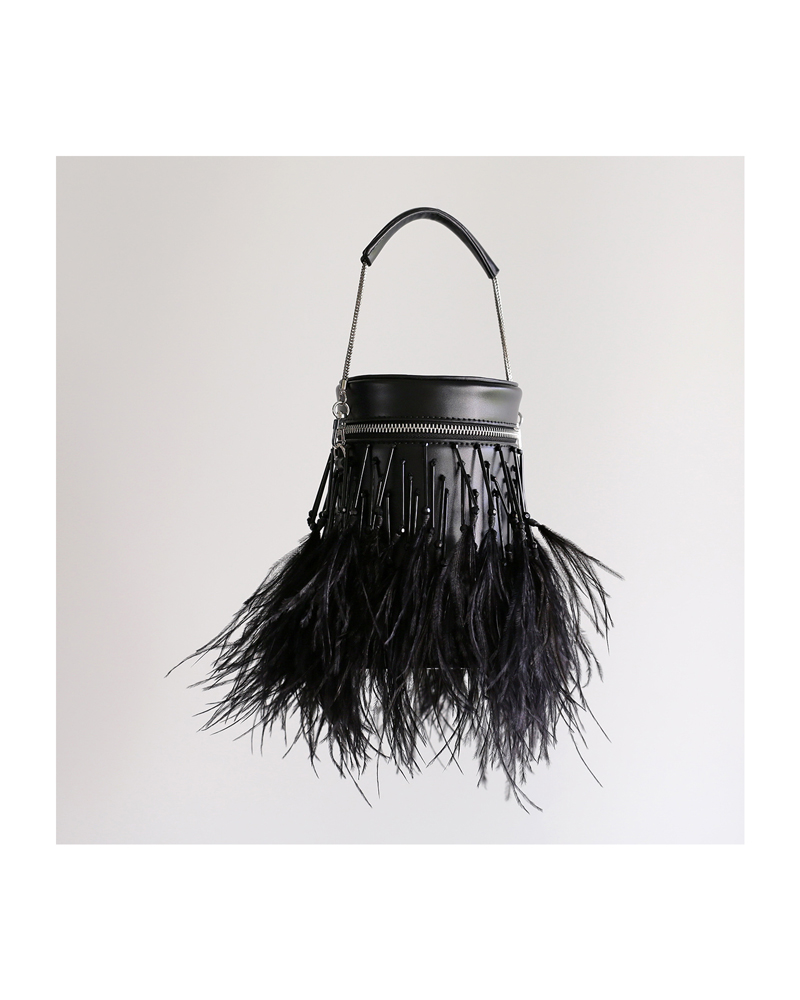 Bucket-shaped 'The Wonder Room x Darlin Jewelry' handbag ornamented with black feathers from The Wonder Room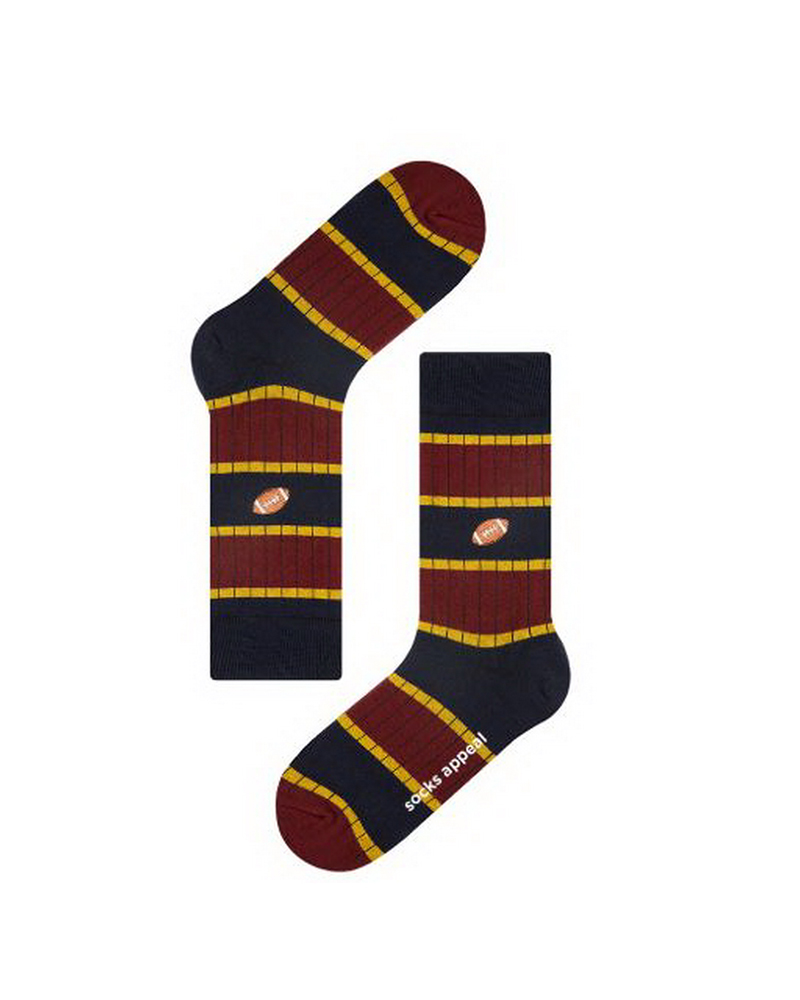 Navy blue, striped 'Appeal Rugby' socks imported from South Korea from ALAND
Boxing short tote bag — a creative fashion piece to showcase the fun side of Siamese heritage, from Absolute Siam Store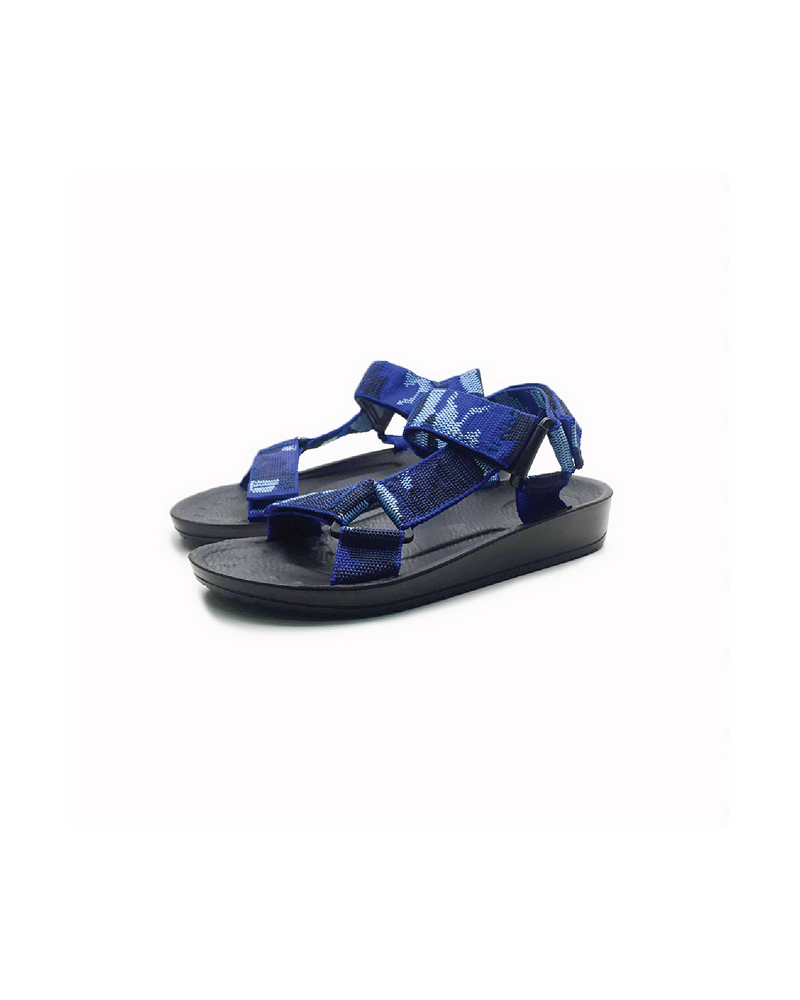 PAINKILLER 'Walking OT – Trio Army' sandals created from the perfect balance of fashion and ergonomic function for walking comfort from PAINKILLER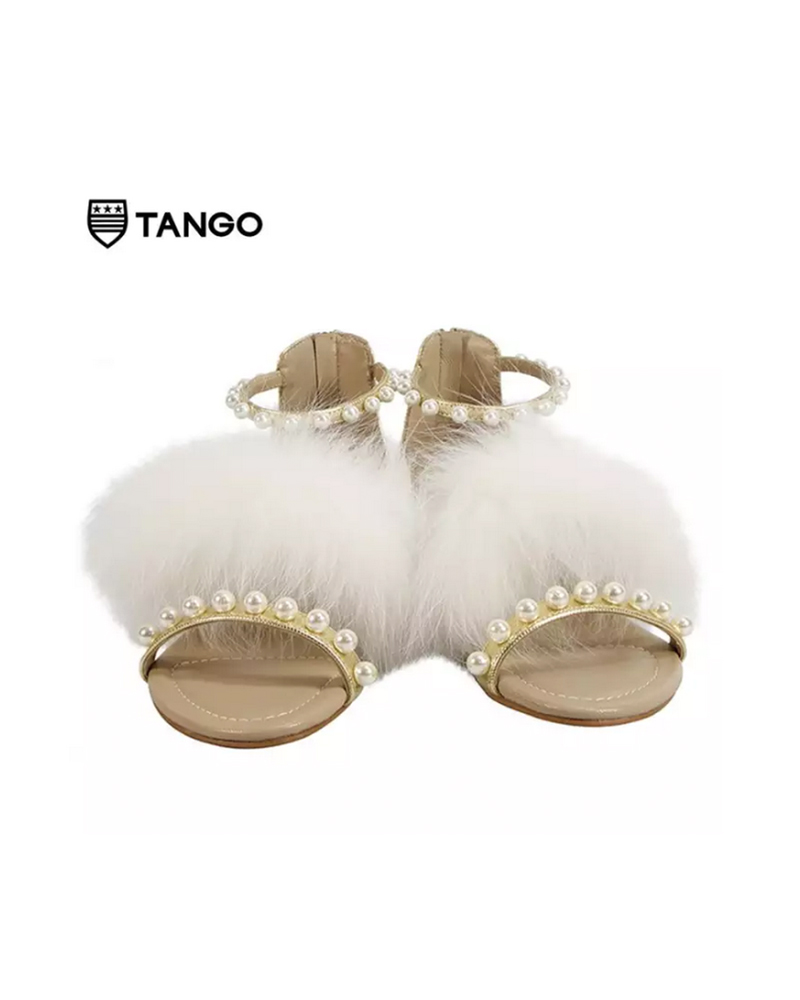 Open-heel leather 'TANGO' sandals decorated with fox fur, and pearl beads at the front from TANGO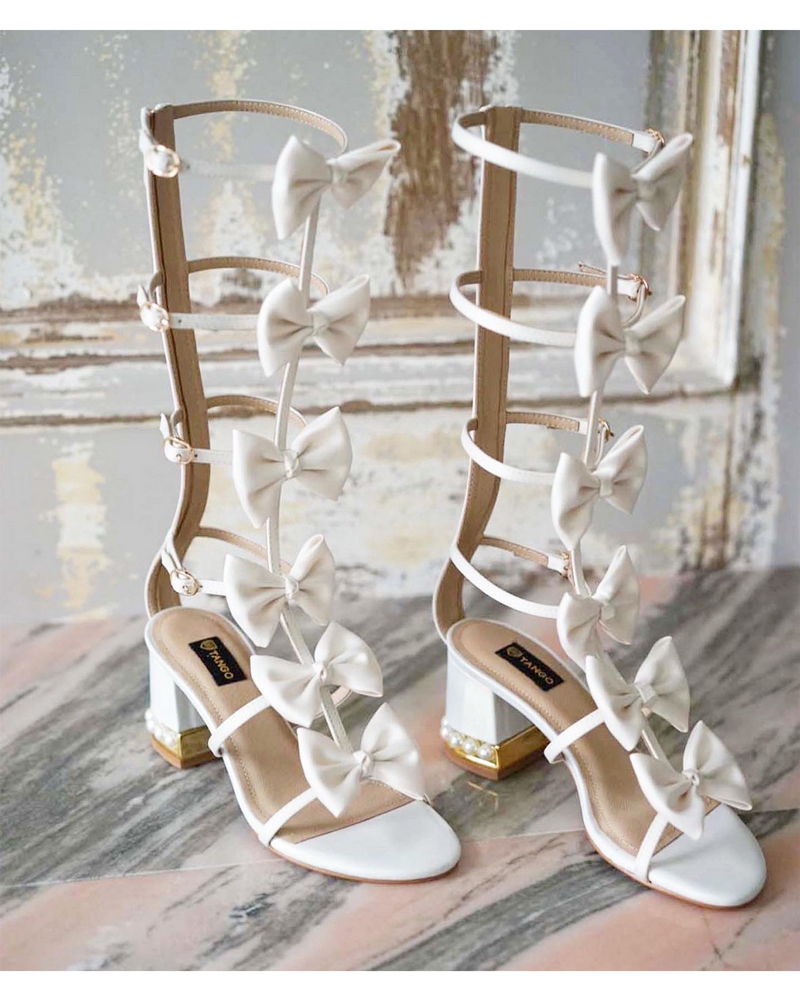 'Versailles' gladiator boots with ribbons wrapped to knee level and accessorized with pearl beads and jewelry from TANGO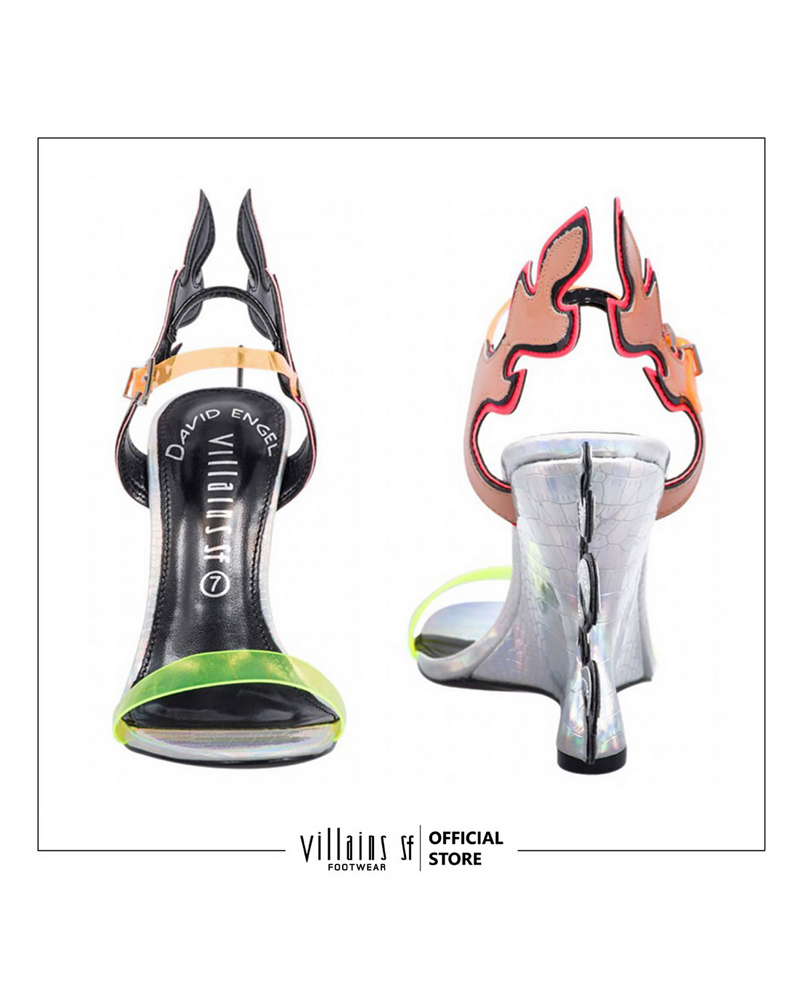 'BETHLEHEM' open-toe high heels with flame design ankle straps from Villains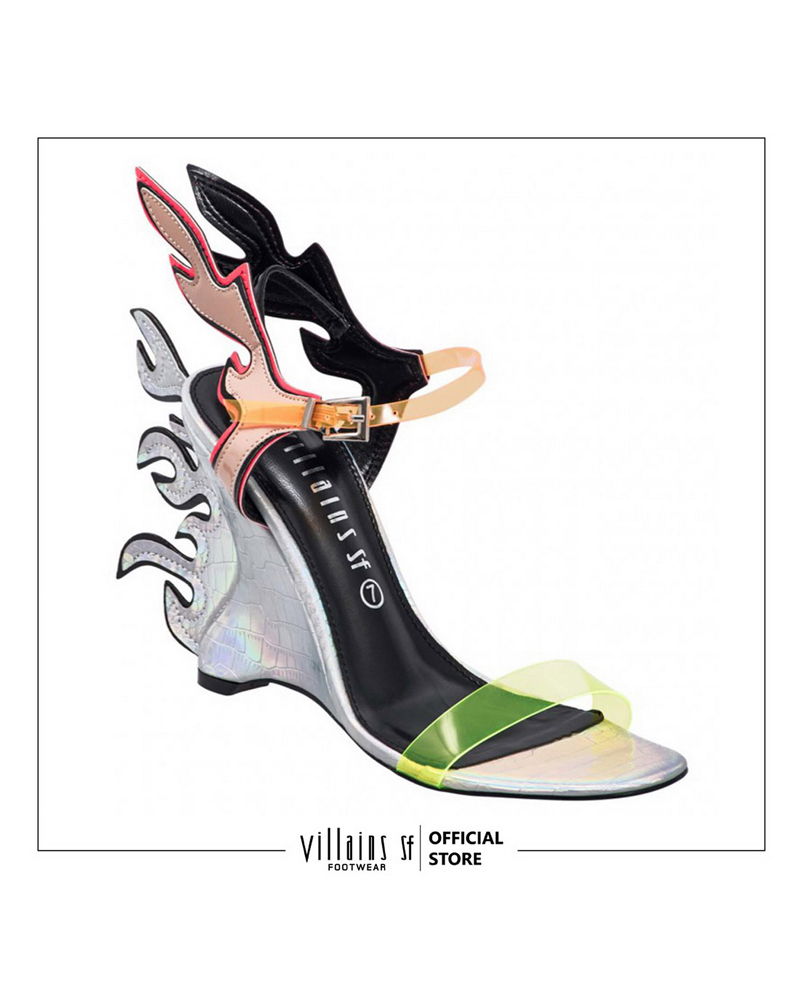 'BETHLEHEM' open-toe high heels with flame design ankle straps from Villains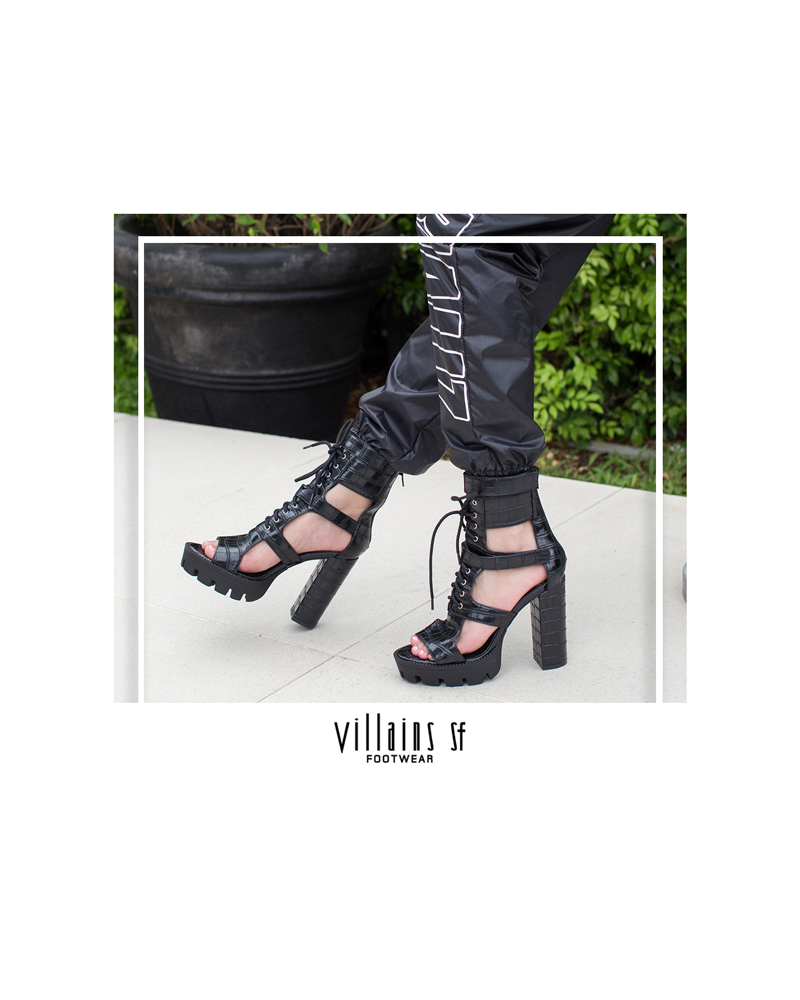 'DAN – Heels 4.5' cut out high heel boots for stylishly fierce look from Villains
'Siam Center Virtual Mall' invites all shoppers to stay ahead of the fashion trends with innovating personal shopper features to serve the latest fashion and lifestyle news while a variety of selected products engage in real-time updates for an elevated online shopping experience. Additionally, alluring online promotions and deals are also available on Siam Center Virtual Mall.