RBSO welcomes 2020 with nationalistic fervour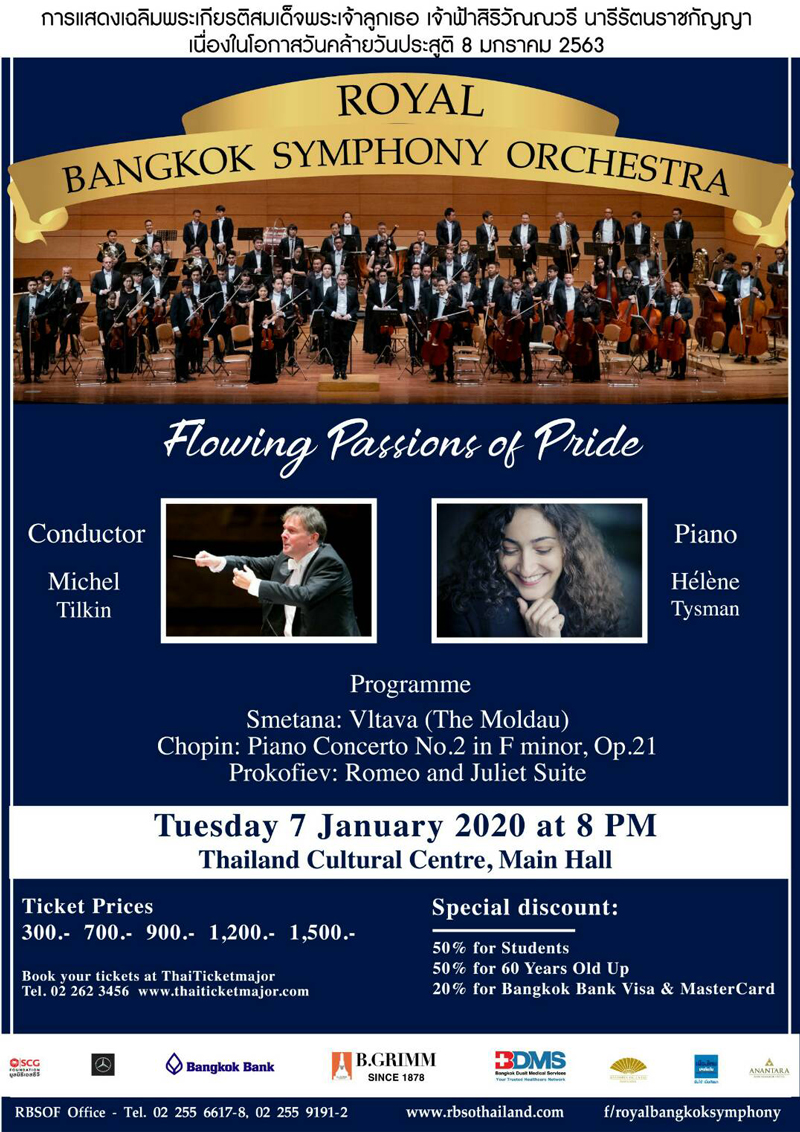 In celebration of the auspicious occasion of the birthday anniversary of HRH Princess Sirivannavari Nariratana Rajakanya, the Royal Bangkok Symphony Orchestra (RBSO) will give its very first dedicated concert of the new decade entitled "Flowing Passions of Pride," in the Main Hall of the Thailand Cultural Centre on Tuesday January 7, at 8pm.
The "Flowing Passions of Pride" concert will see the RBSO performing under the baton of RBSO Music Director Michel Tilkin, with prize-winning French musician, Hélène Tysman, as guest pianist.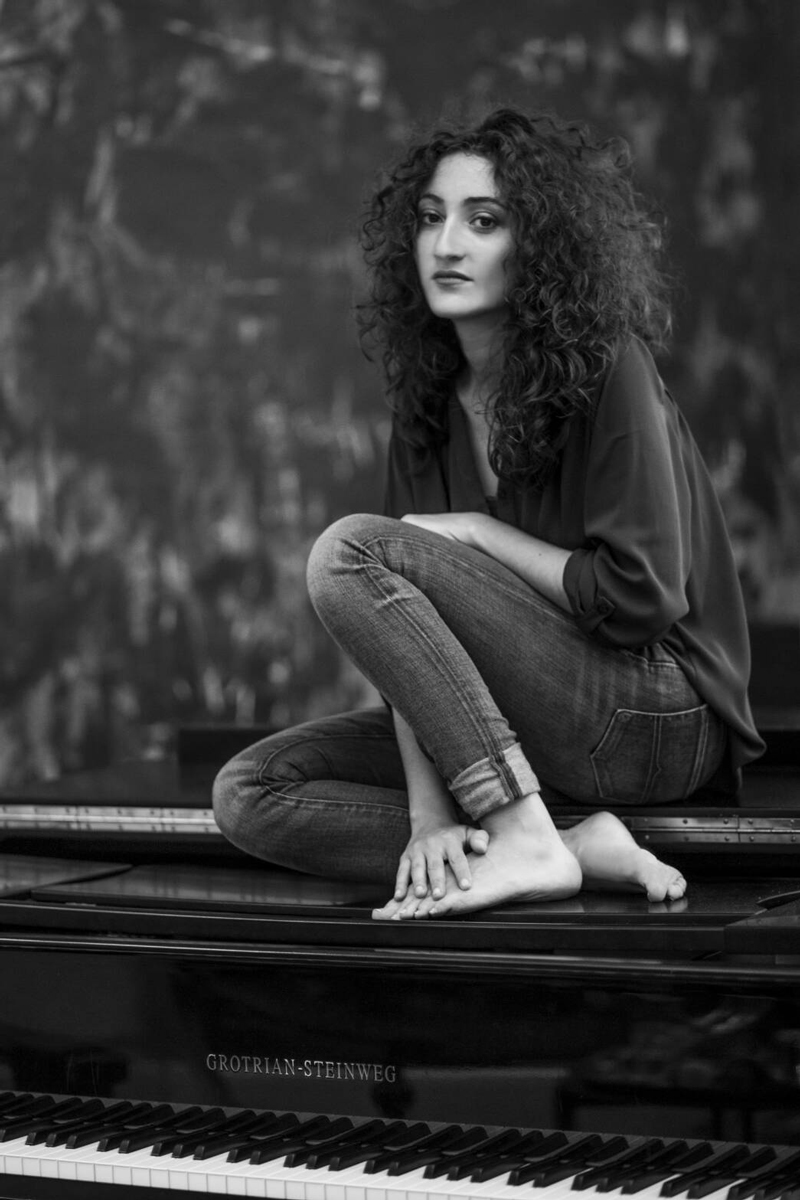 Born in 1982, Tysman studied at the Paris Conservatoire under Pierre-Laurent Aimard and later with Oleg Maisenberg in Vienna. She obtained her master's degree at Hochschule Franz Lizst, Weimar under the guidance of Grigory Gruzman. Since becoming a laureate of the 16th International Chopin Piano Competition in Warsaw, she has emerged as one of the leading French pianists of her generation.
The concert programme will open with Czech composer's Bedrich Smetana's evocative symphonic poem Vltava (The Moldau), a central work of the Romantic Era's nationalism school which describes brilliantly in musical terms the mighty river which flows through Bohemia.
It will follow by Hélène Tysman's performance of Fréderic Chopin's Piano Concerto No. 2 in F minor Op. 21. A recognised Chopin expert, Tysman has recorded to much critical acclaim a selection of Chopin's works over two volumes for the German record label, Oehms Classics/Naxos; Vol. 1 in 2010, followed by Vol. 2 in 2013. Patrice Imbaud of L'Education musicale wrote in a CD review article: "An interpretation characterised by its sombre clarity, its fiery delicacy, its melancholy sweetness, between exaltation and suffering, between passion and abandon. Fine work, the confirmation of an undeniable talent. An admirable disc."
The programme ends with Serge Prokofiev's Romeo and Juliet Suite. Key excerpts from the Romeo and Juliet ballet, in the form of a suite, will be featured, including the sword-fight between the Montagues and Capulets; young Juliet; Death of Tybalt; Romeo at Juliet's grave; and Juliet's death.
Michel Tilkin has programmed an attractive series of RBSO concerts for the 2020 season. This opening concert guaranteed to please both regular supporters of the orchestra and newcomers alike.